When registering for Cloud Server service at AZDIGI, you will be given 1GB of Snapshot Backup for free and additional purchases will be charged at 3,000 VND/GB/month and paid according to the term of the service. To clarify more about this feature so you can use it appropriately, AZDIGI will clearly analyze and use the Snapshot feature on AZDIGI's Cloud Server in this article.
What is Snapshot Backup?
Snapshot Backup is a feature that allows customers to take a backup of the Cloud Server and restore it later. Backups will be stored on a dedicated system to store Snapshots and ensure high data security.
Currently, this feature supports 2 types of snapshots as follows:
Full: Snapshot all data on VPS and each full snapshot is a separate copy.
Incremental: Capture only data that has been changed compared to the previous full or incremental snapshot. If the customer has not had a full version before, the system will automatically create a full version because the incremental snapshots will be compared based on a full version.
How is Snapshot Backup capacity calculated?
Simply, as much as your Cloud Server has the total capacity, a full snapshot will weigh as much, and an incremental snapshot will only calculate the size of the changes. However, AZDIGI's Snapshot storage system is currently equipped with data compression technologies, so the capacity of full snapshots will be much lighter than the real capacity.
How to use Snapshot Backup on Cloud Server
There are two ways to use this feature: proactive manual snapshot and automatic snapshot timer.
Active Manual Snapshot
This means you can proactively take a Snapshot of your server whenever you need it without setting a timer in advance. Although the AZDIGI system can take Snapshots directly without shutting down the server, we still recommend that you turn off the server when taking Snapshots to ensure data integrity, as new data may be generated. while taking Snapshots will not be saved.
First, you need to access your Cloud Server service administration page at https://my.azdigi.com. Then go to Snapshot in the left column.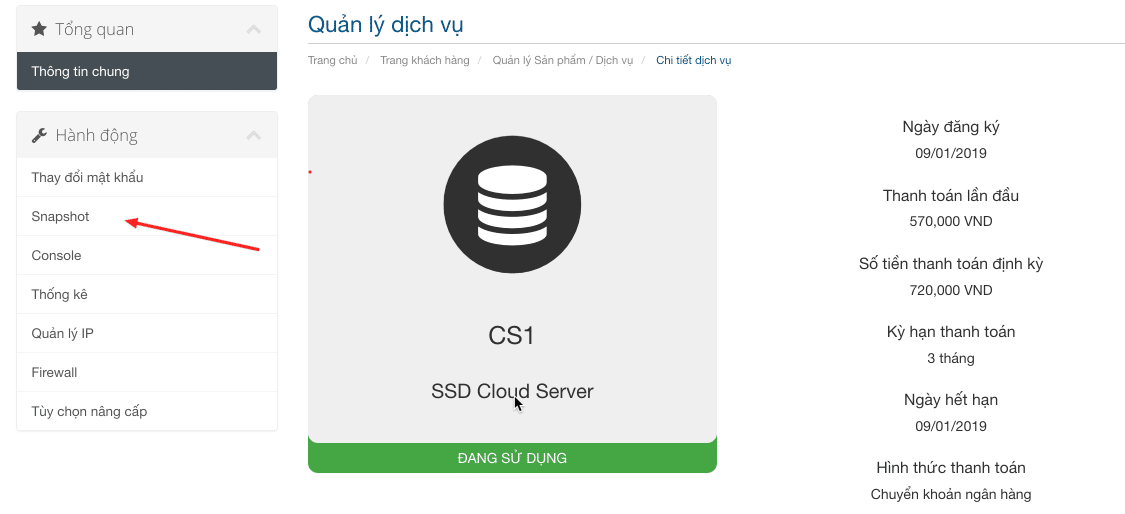 Here, you click the Create Snapshot button.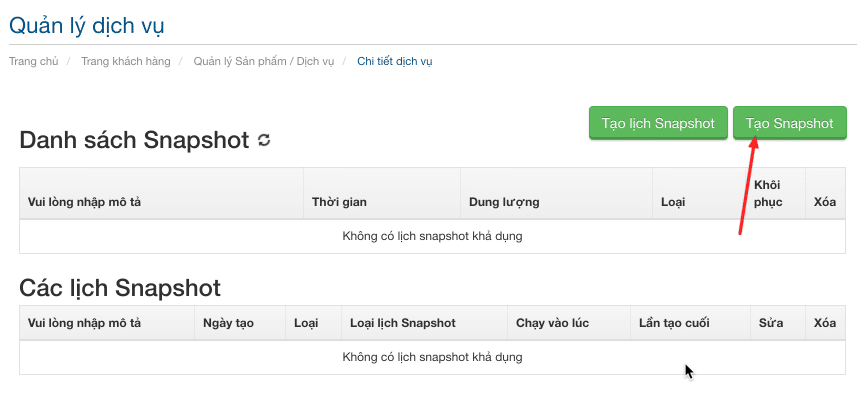 You then enter a description for this snapshot and select the Snapshot type. AZDIGI encourages you to choose Full for general data backup needs.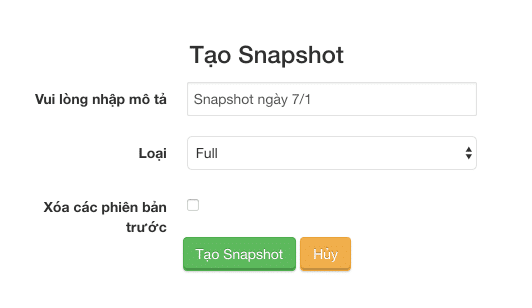 Once created, you will need to wait for a few minutes to a few dozen minutes for the system to start taking data backups for the server, fast or slow, depending on the size of your server.
Schedule Automatic Snapshots
If you need to make sure your data is backed up regularly, you can use this scheduling function. By clicking the Create Snapshot Schedule button.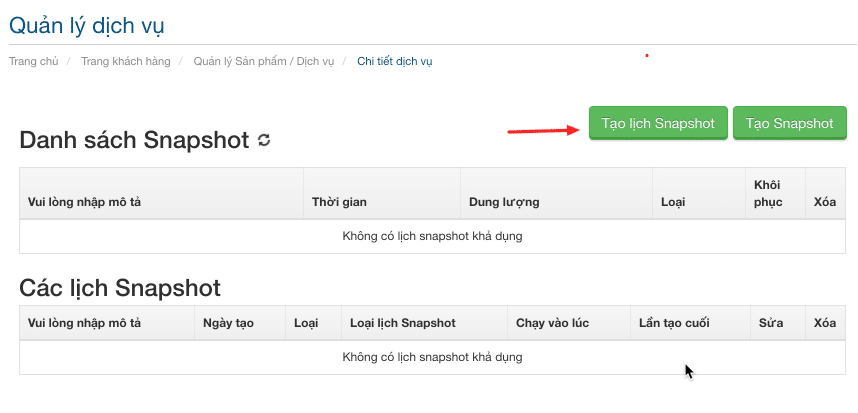 Next, you proceed to schedule and can set snapshots every day or every fixed day of the week. After the scheduling is complete, the system will automatically take a snapshot at the next scheduled cycle.
Snapshot data restore
If you need to restore the server data to the time of taking a certain snapshot, you can select the restore button in the snapshot to restore right in the list.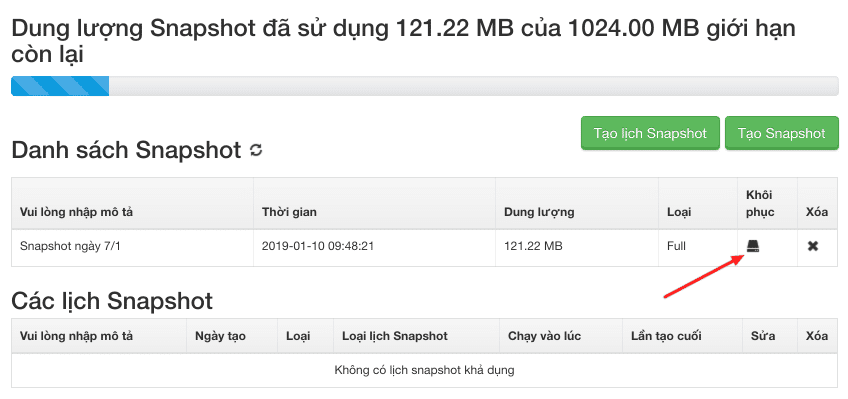 Then you wait for a few minutes, your server will be restored to all data. Note: once the restore is complete, you will need to restart the server.
Some note:
Snapshot cannot restore individual pieces of data but must restore the entire server.
Cloud Server system does not automatically back up data every week, so customers have to set up Snapshot themselves.
When taking a manual snapshot, you should shut down the server first to ensure that no new data is generated during the snapshot.