When you buy a domain name at AZDIGI, you have full control over DNS records or edit the nameserver address pointing to another server. In this tutorial, AZDIGI will show you how to change the Nameserver address of a domain name.
First, you access AZDIGI's service management page at https://my.azdigi.com/clientarea.php and log in with the account created when registering for the service.
Next, go to the Domains section.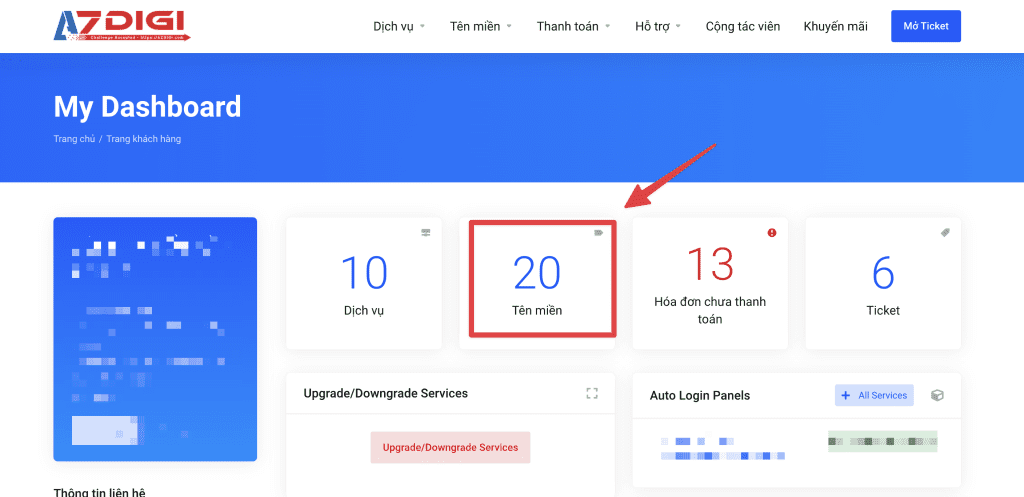 And select your domain name to change Nameserver, click the drop-down button and select Change Nameserver.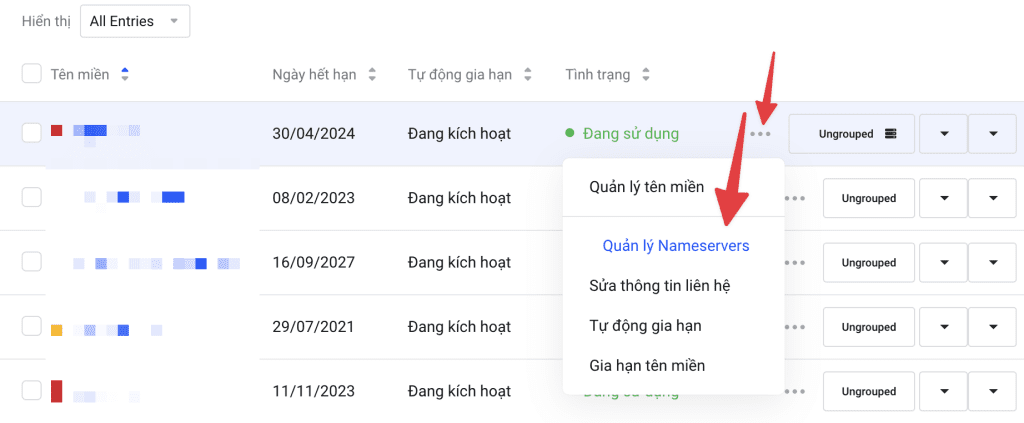 Then you select Use custom DNS and enter the Nameserver address to point to.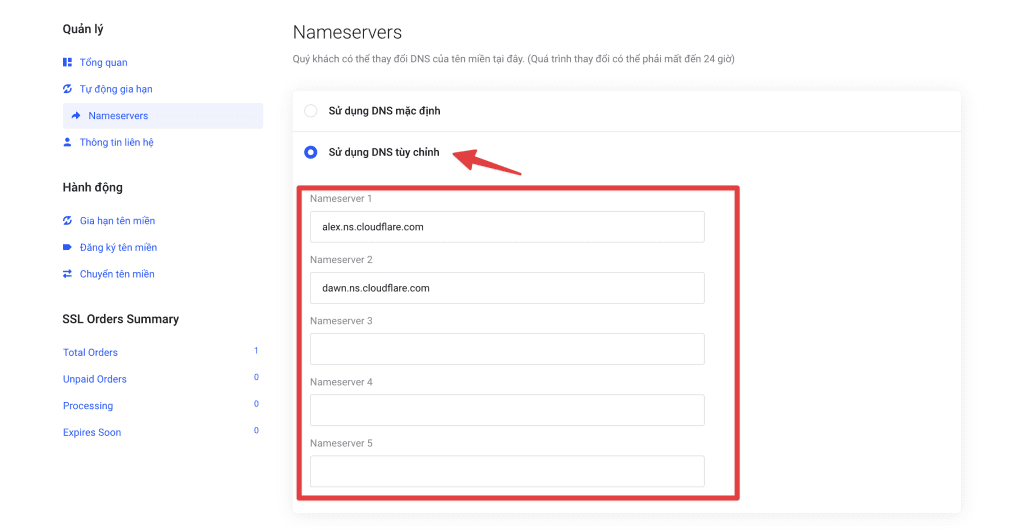 Once the Nameserver editing is complete, you will need to wait for the domain name to be fully updated, and the wait may take several tens of minutes or hours.
Nameserver address of AZDIGI
AZ Pro Hosting, Business Hosting, Premium Business Hosting, Turbo Business Hosting, Turbo Cloud Hosting, Unlimited Hosting services.
ns3.azdigi.com
ns4.azdigi.com
SEO Hosting
SEO Hosting service using DirectAdmin will use the following pair of separate nameservers:
ns1-seohosting.azdigi.com
ns2-seohosting.azdigi.com
Reseller Hosting
To point the domain names to the Reseller Hosting server, you use the nameserver pair below:
ns1-rsh.azdigi.com
ns2-rsh.azdigi.com