In order to protect your account from unauthorized access, AZDIGI recommends that you use 2-factor authentication for customer accounts at https://my.azdigi.com/.
What is 2-Factor Authentication?
Two-factor authentication is a technology that allows login account security to a higher level to avoid being accessed when someone else discovers the password. When you sign in, you'll still enter your password as usual, but you'll need to authenticate for a second step with a confirmation code generated on your mobile device or the Google Authenticator app on any device.
These codes will refresh every 30 seconds and when you log in you will need to open the code generator app to get the confirmation code and it must be used within 30 seconds. This technology will ensure your account is only accessed by yourself.
How to enable 2-factor authentication
To use this feature, you need a smartphone using the Android, iOS or Windows Phone operating system. Or you can use the Google Chrome app here.

First, you log in to the client page at https://my.azdigi.com/clientarea.php and click on the link edit profile, select Security Configuration.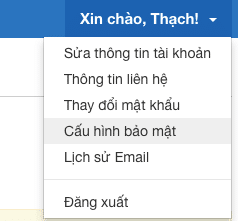 Next, click the Enable 2-factor authentication button.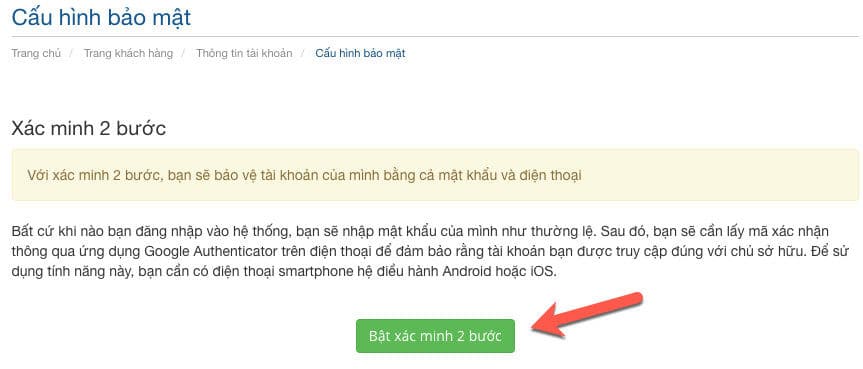 And press the Start button to proceed with the installation.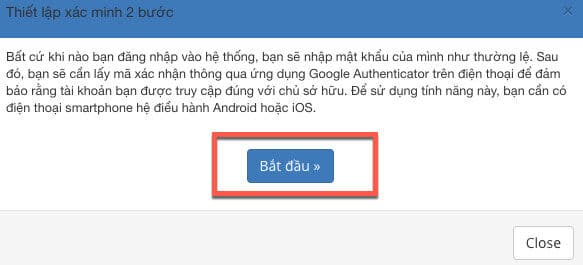 Next, open the Google Authenticator application and choose to add a new authentication and scan the QR Code provided by the AZDIGI system, or you can enter the secret code to activate the support application.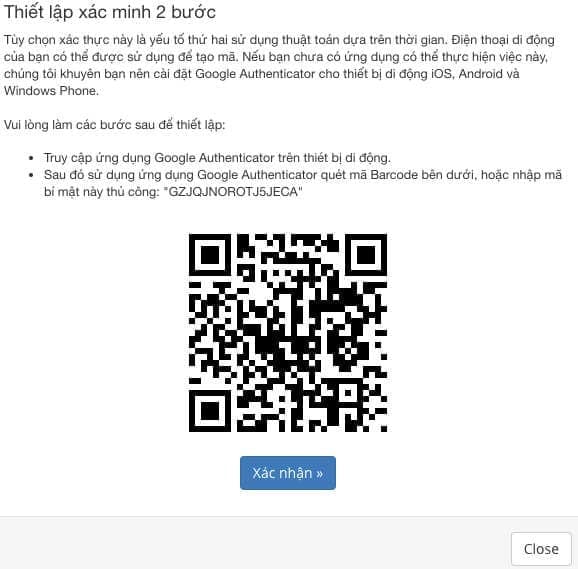 After successfully adding, your phone will have a code generated automatically every 30 seconds, press the Confirm button at AZDIGI and enter the code generated on the device to activate.
After successful activation, you will receive a backup code to log into the system when your mobile device is lost.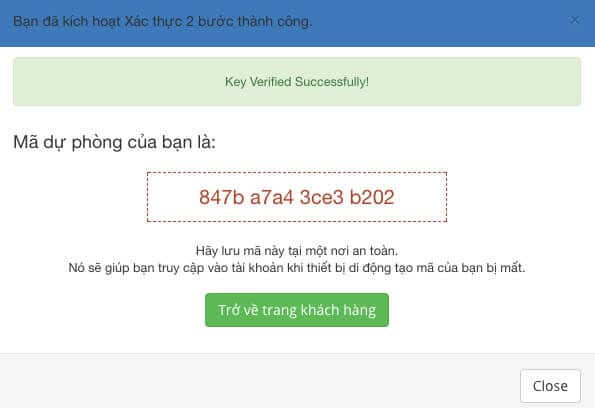 And every time you log in to https://my.azdigi.com/clientarea.php, you will enter your password as usual but will need to enter a 2-factor authentication code as shown below.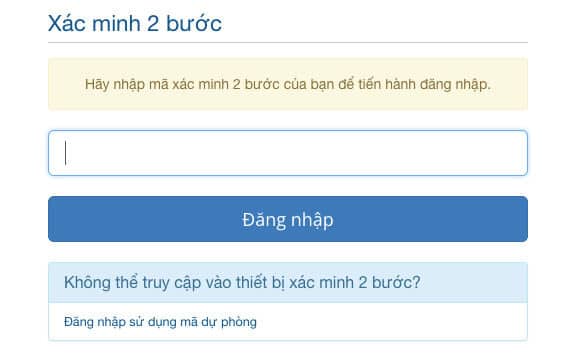 Wishing you success!