If you are using the Hosting service at AZDIGI and using the Email service under your own domain name on Hosting, you will need DKIM and SPF authentication.
When sending mail, major email services, such as Gmail, Outlook, etc., are always appreciated for sending emails with DKIM and SPF-verified domain names. In this article, AZDIGI will explain these two types of authentication and how to enable them on SSD Hosting with cPanel.
What is SPF?
SPF (Sender Policy Framework) is a type of DNS record that specifies which mail servers allow sending with this domain name. For example, the domain name AZDIGI.COM is set to SPF for IP 10.20.0.10, only the server containing IP 10.20.0.10 can send mail. This is to help email services understand that your domain name has SPF authentication and will avoid sending spam and fake mail.
What is DKIM?
DKIM (Domain Keys Identified Mail) is a type of mail identity authentication by signing a digital signature in the header of the mail and this digital signature will be automatically generated when sending mail by mail sending programs (Mail Transfer Agent – MTA). And besides, the domain that sends the mail will contain a public key in the DNS record, and the recipient's MTA will decompile the digital signature in the received mail with the public key of the name. that mailing domain to make sure it's from a valid server that has been authenticated
To get the DKIM and SPF Records you need to log in to cPanel and do the following:
Go to Email => Email Deliverability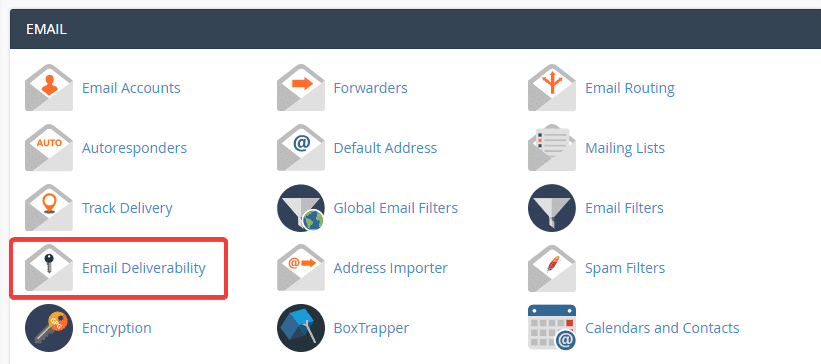 Select the domain name to get DKIM and SPF => Manage

DKIM information includes Name and Value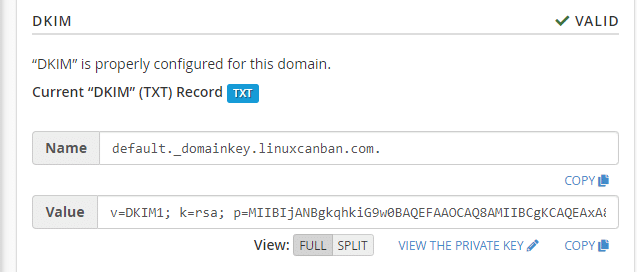 SPF information includes Name and Value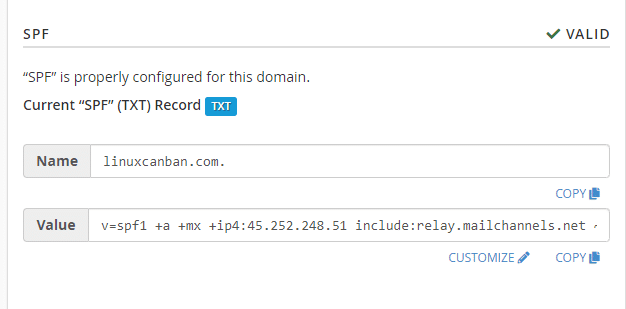 After having DKIM and SPF information, you log in to the DNS domain and create a TXT record and enter the corresponding information above to complete.