Creating a User on a Reseller Hosting package will help you divide your accounts and websites more scientifically and easily. The created Users will have completely separate cPanel login to the admin page without sharing with other Users.
To create a User on a Reseller Hosting package, you first need to have a Package with pre-set specifications to set for the User to create. To create a Package, follow the steps below.
How to create a User on Reseller Hosting package
You access Reseller Hosting by following the link: https://IP:2087/ and log in with the Reseller information provided when registering for the service.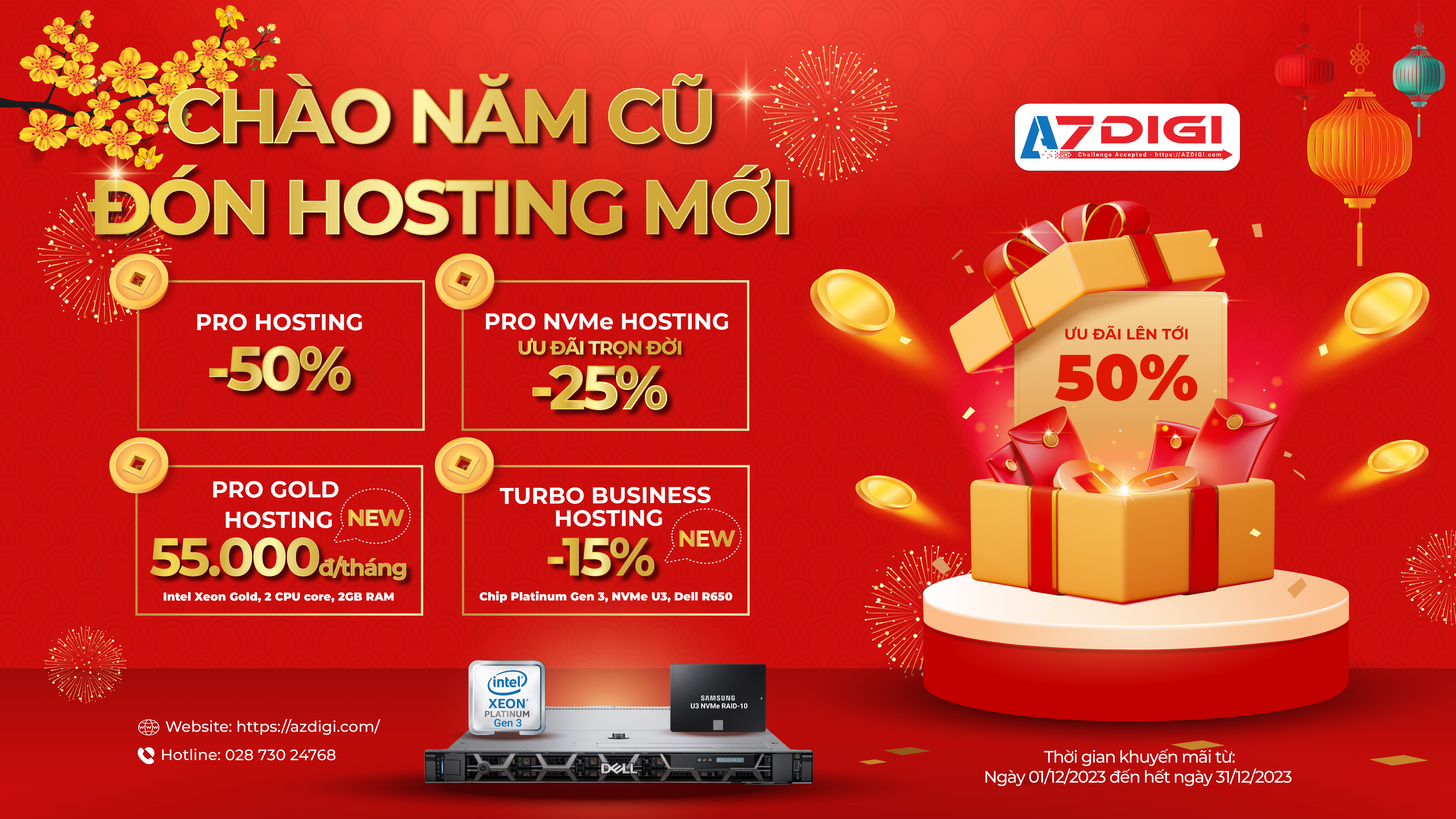 At the Reseller interface, you can search for the keyword Account in the search box and click in turn as follows:
Account information => List Accounts => Create a New Account.

In the next interface, you fill in the following information:
Domain Information section
Domain: main domain name
Username
Password: user password
Re-type Password: re-enter the password.
Strength: password difficulty
Email: admin email of the user
Package section
Choose a Package
Select Options Manually
Settings section
cPanel Theme
Locale: language
Enable Apache SpamAssassin™
Enable Spam Box
Mail Routing Settings section
Automatically Detect Configuration (recommended)
Local Mail Exchanger
Backup Mail Exchanger
Remote Mail Exchanger
DNS Settings section
Enable DKIM on this account
Enable SPF on this account
Use the nameservers specified at the Domain's Registrar
After filling in all the information, click Create to initialize.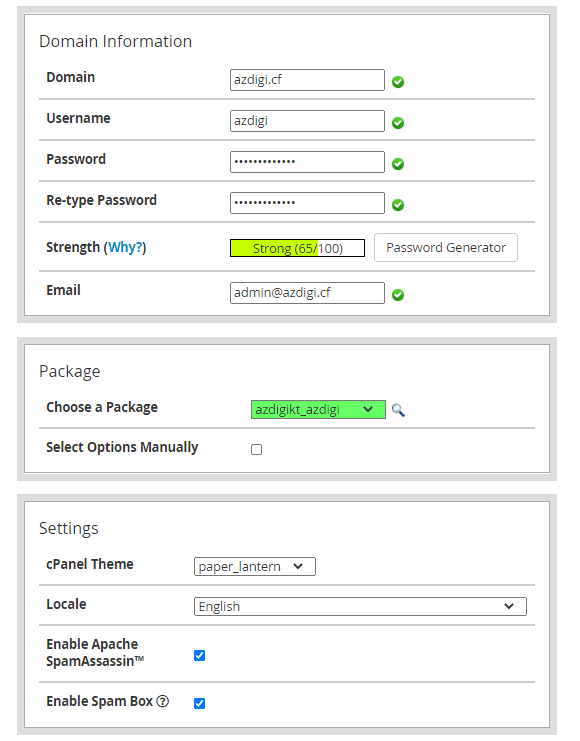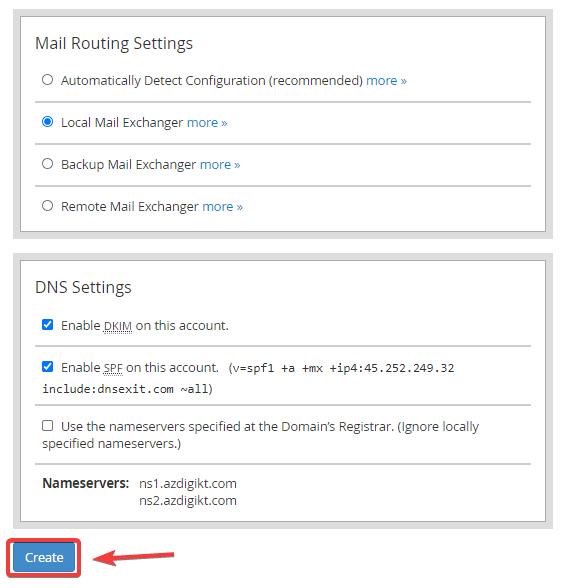 The initialization process will take a few seconds, you will receive a message as shown below, that it has been successfully created.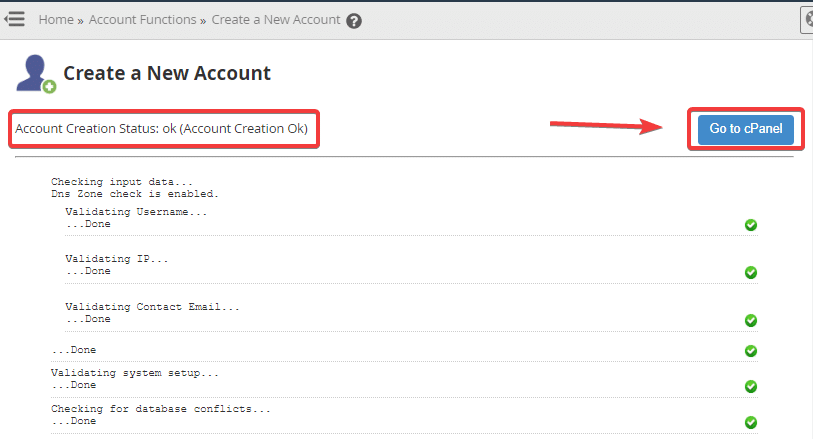 After creating a successful User, you can access or provide information to the user with the following information:
Pass: Password created by the user
Below is the User interface after successful login.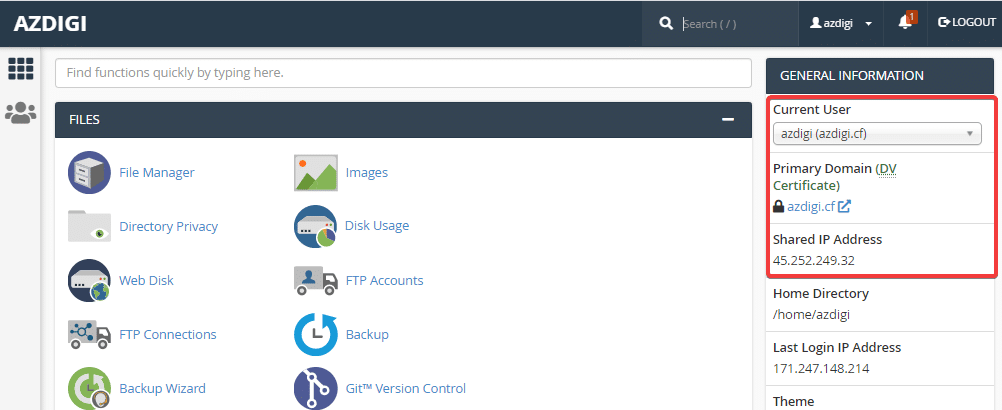 Maybe you are interested
So in this article, AZDIGI has shown you how to create a User on the Reseller hosting package. If you have questions or encounter problems during the configuration process, you can send a support ticket to AZDIGI's Technical Department for assistance.
Hotline 247: 028 730 24768 (Ext 0)
Ticket/Email: You use the email to register for the service and send it directly to: support@azdigi.com.
Wishing you success!