Currently, all AZDIGI Hosting services support automatic data backup every day, divided into 7 different versions corresponding to the last 7 days. In this article, AZDIGI will show you how to restore data of the entire host package or part of the data on Hosting services using AZDIGI's cPanel.
restore data
Full data restoration means restoring the data to be restored at the corresponding backup time. At AZDIGI, you can restore dât the corresponding data with the following functions:
Full Account Backups: Restore all data on the hosting package including File Manager, MySQL Databases, Email, DNS Zone, SSL certificate. When using this mode, the account will be temporarily locked during the data recovery period, so the website will be downtime.
File Backups: File data restore at File Manager.
Database Backups: Restore database data.
Email Backups: Restore email data.
SSL Cert Backups: Restore SSL certificate data.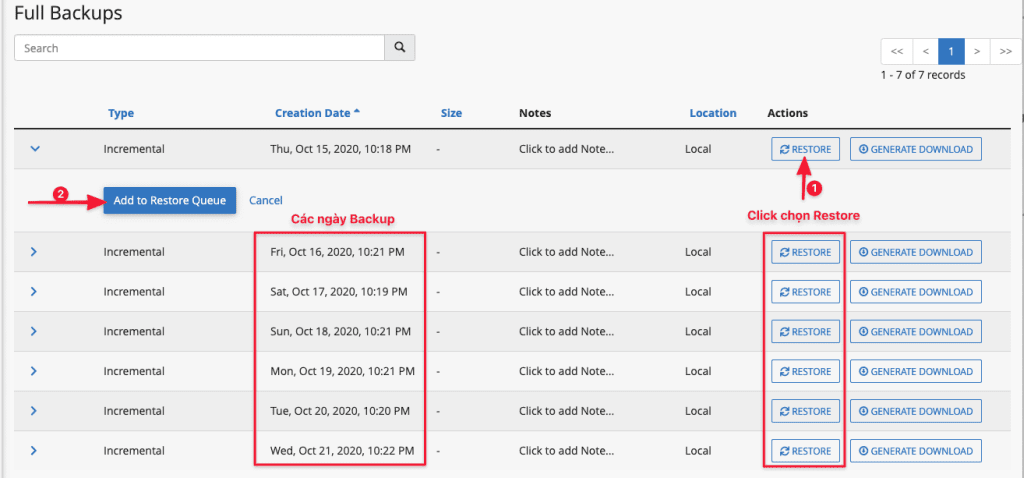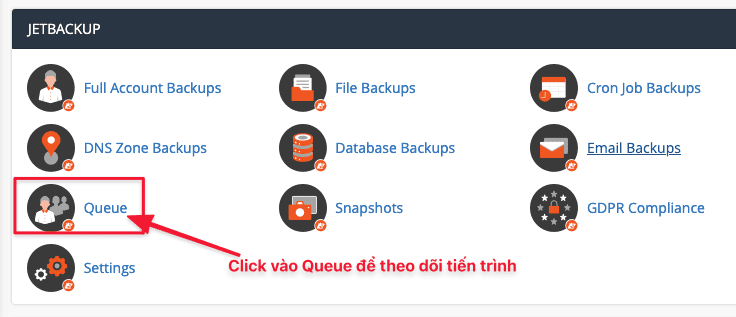 You access the area to restore data in cPanel. Next, select the backup of the corresponding date to restore and click Restore. Then tick the confirmation mark and press the Restore button. Next, you access the Queue section to see the backup process.
Download backup
You also choose data to download at cPanel. Then select the backup at the time to download and press Generate Download.

Continue to the Queue section at cPanel to see the download creation process. After the system has finished creating, you can press the Download Backup button to download.

After the download is complete, delete the file from your hosting to free up space. To delete, go to File Manager => Show hidden files and go to .jbm/download to delete.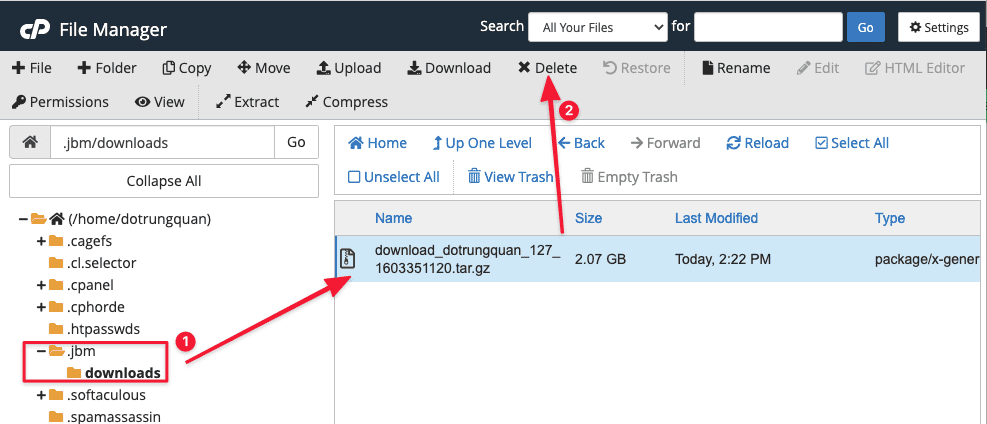 Wishing you success!