aaPanel is a control panel that is probably quite popular and familiar. aaPanel gives us useful features and flexibility on this control. Typically, it allows to change the webserver directly on the interface or automatically optimizes MySQL parameters according to RAM configuration … And back to today's main article, I share with you a small tip about changing the default page when accessing IP on aaPanel. This will help you customize according to your preferences and personal use.
Below is the default page when accessing the IP address, AZDIGI will change this page with a specially designed index.html page.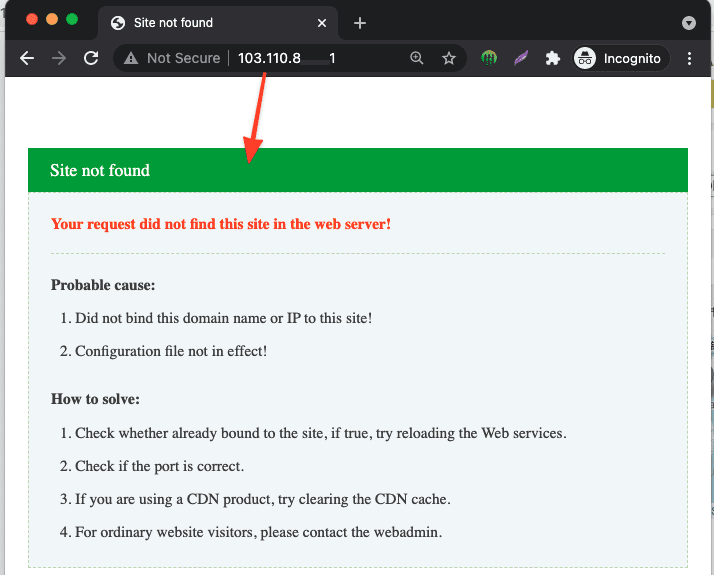 And to change it, you need to follow the steps below:
Step 1: Create a default web template
First, log in to aaPanel => go to the Website section and select Add site to add the new one.

Next, add a domain or subdomain nd you must point this domain and subdomain to the server IP of the server installed aaPanel, then it will take effect when accessing the IP. And in this article, I choose a subdomain welcome.azdigi.info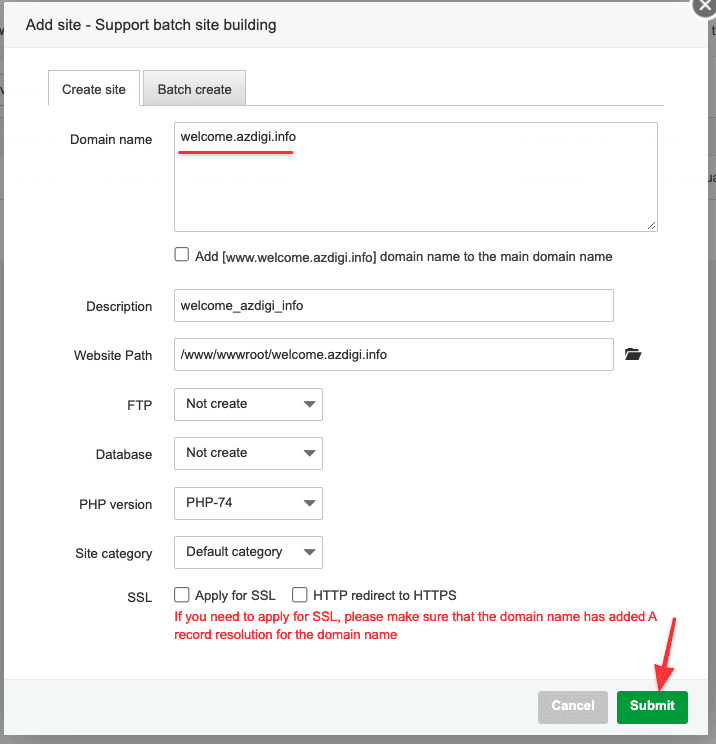 Step 2: Edit the template file
By default, when you access it, it will prioritize loading html and php files (depending on priority settings). And here you go inside the directory where the website source code is stored, you will see a file called index.html (if you don't have it, create a new one) and I will use this file to do it.
And this file will contain the design interface instead of the default interface of aaPanel.

Step 3: Set site as the default
After completing the design, go back to Website and select Default Website.

In Default Website, select the website template you added in Step 1 and select Submit to complete.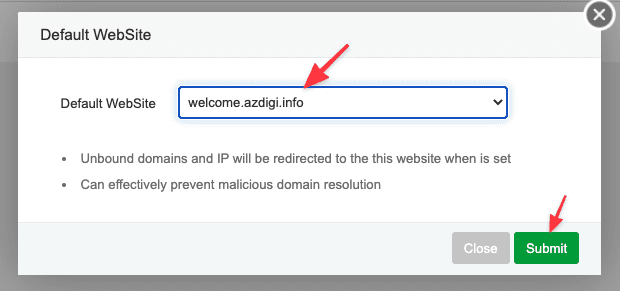 Now go to the IP of the aaPanel server and you will see the change as shown below: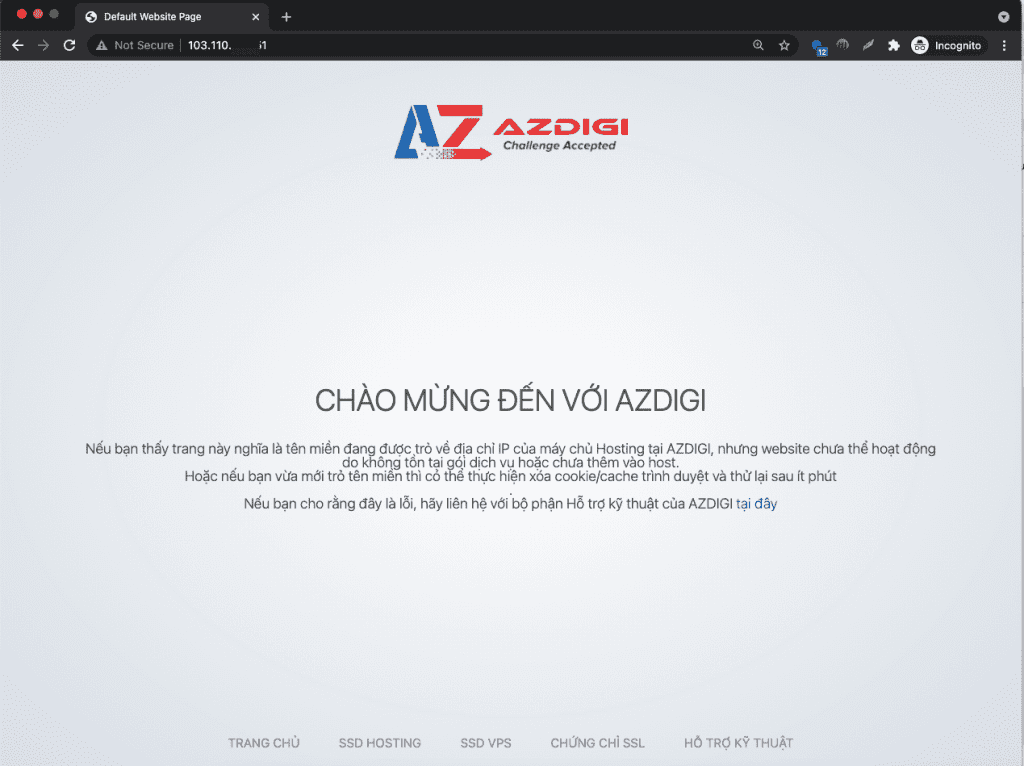 So AZDIGI has completed the steps to change the default page when accessing the IP on aaPanel. Hope the article is helpful to you. Wish you success!
In addition, you can refer to some other articles about aaPanel at the link below.
If you need assistance, you can contact support in the ways below: