What is a Package?
You can simply understand Package is a tool used to divide resources for sub-accounts if you need to split the hosting with different configurations of resources for each respective user. Most control panels today support the Package feature. In this article, AZDIGI will show you how to create a Package on CentOS Web Panel.
Creating Packages on Centos Web Panel (CWP)
To create a Package on CWP, go to the admin page by following the link: https://IP:2031/ and log in with your VPS's root information.
You can search for the keyword Packages in the search box at the main interface and access Packages => Packages.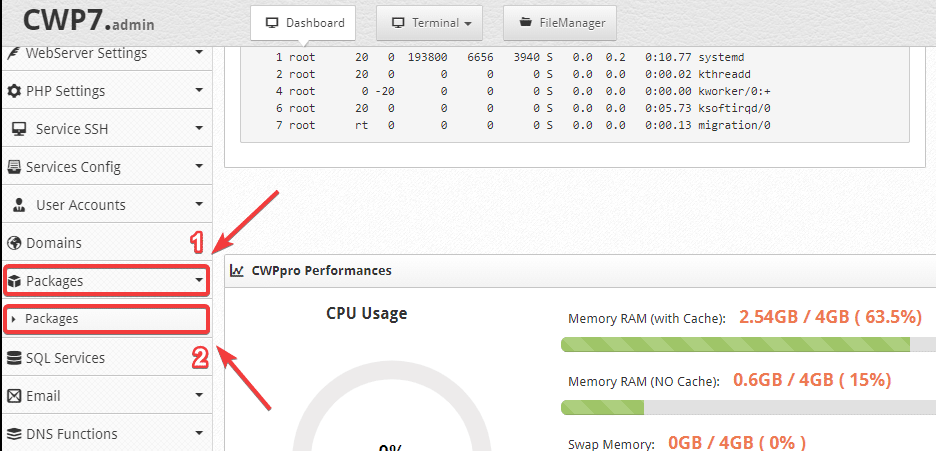 Next, in the List Packages section, you will see that there is a default package set up from the system, if you find this package is suitable and meets your needs, you can use this package.
If you want to create a new package, click Add New Package.

At the Add new package interface, you fill in the necessary information as follows:
Fill in the parameters of Package:
Package Name
Disk Quota MB: The amount of storage allowed to use (in MB).
Bandwidth MB: Bandwidth allowed to use.
FTP: Number of FTP accounts allowed to create.
Email Accounts: Number of emails used per domain.
Email Lists: The number of mail lists allowed to create.
DB: Number of databases allowed to create.
Sub Domains: The number of subdomains allowed to create.
Parked Domains: Number of Parked domains allowed to create (Another name is the Alias domain)
Addon Domains: The number of domains allowed to add.
Hourly Emails: The number of emails allowed per hour.
You need to note the above parameters, the remaining parameters related to nproc, inode you can leave the default or leave it as 0 (0 = Unlimited)
2. Click Create to create the Package.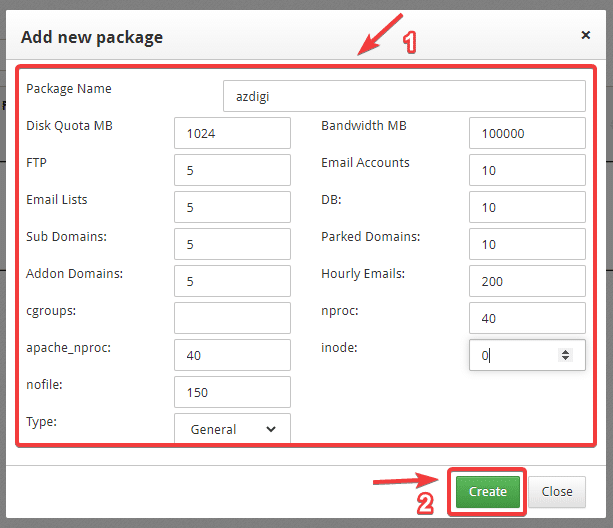 After successful creation, you will see the Package as shown: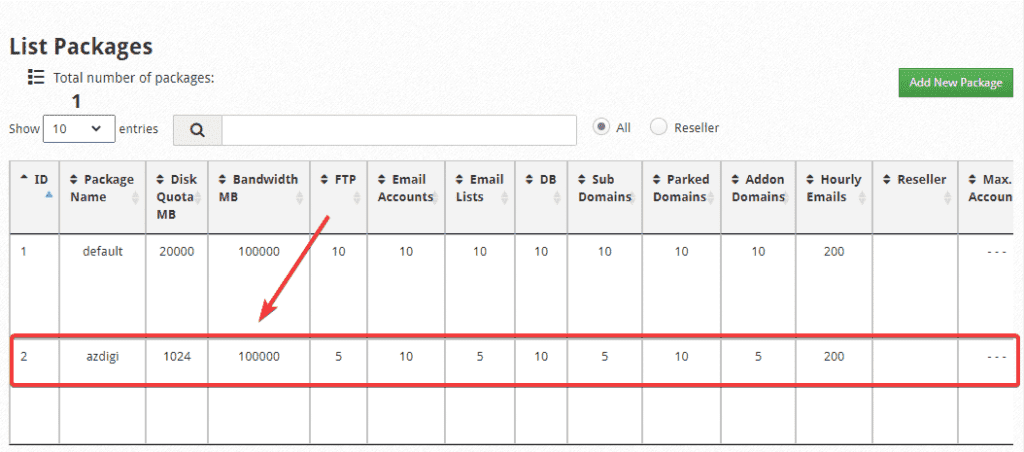 Edit, delete Package
If in the process of using you need to edit or delete the Package, then you go to
the admin interface, click Packages => Packages => chọn gói Package => Chọn thao tác tương ứng theo số thứ tự bên dưới
Edit Package.
Delete Package.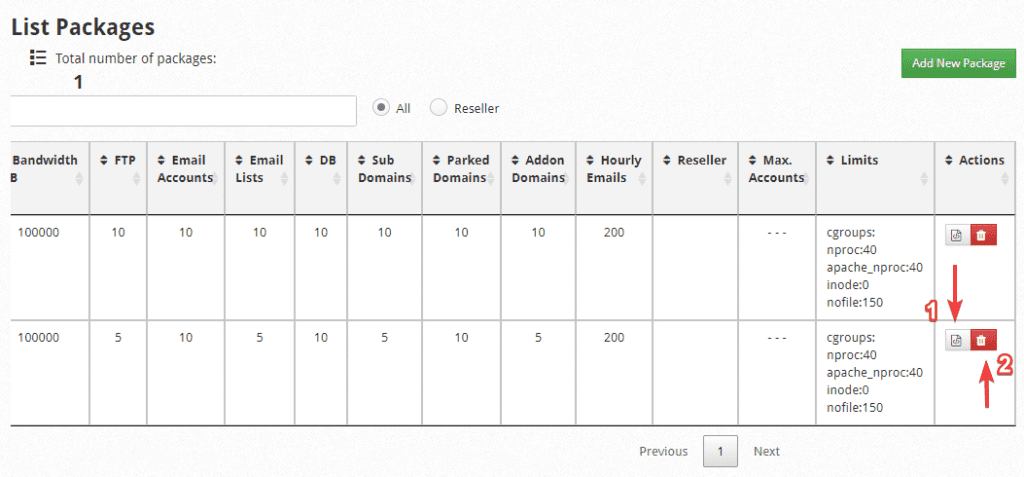 So in this article, AZDIGI has shown you how to create a Package on CentOS Web Panel (CWP) in the simplest and fastest way. If you have any questions or encounter problems during the operation, you can send a support ticket to the Technical Department for assistance in checking and handling:
Hotline 247: 028 730 24768 (Ext 0)
Ticket/Email: You use the email to register for the service and send it directly to: support@azdigi.com .
Wishing you success!