This article will help you understand the Bandwidth feature on cPanel and make it easier for you to manage your hosting.
I. Introduction
Most of today's popular control panels such as cPanel, DirectAdmin, Plesk… have integrated measuring the bandwidth used.
This function allows you to see the bandwidth usage for your website. It shows your bandwidth usage for the current month, year, week, last 24 hours as well as your total bandwidth usage.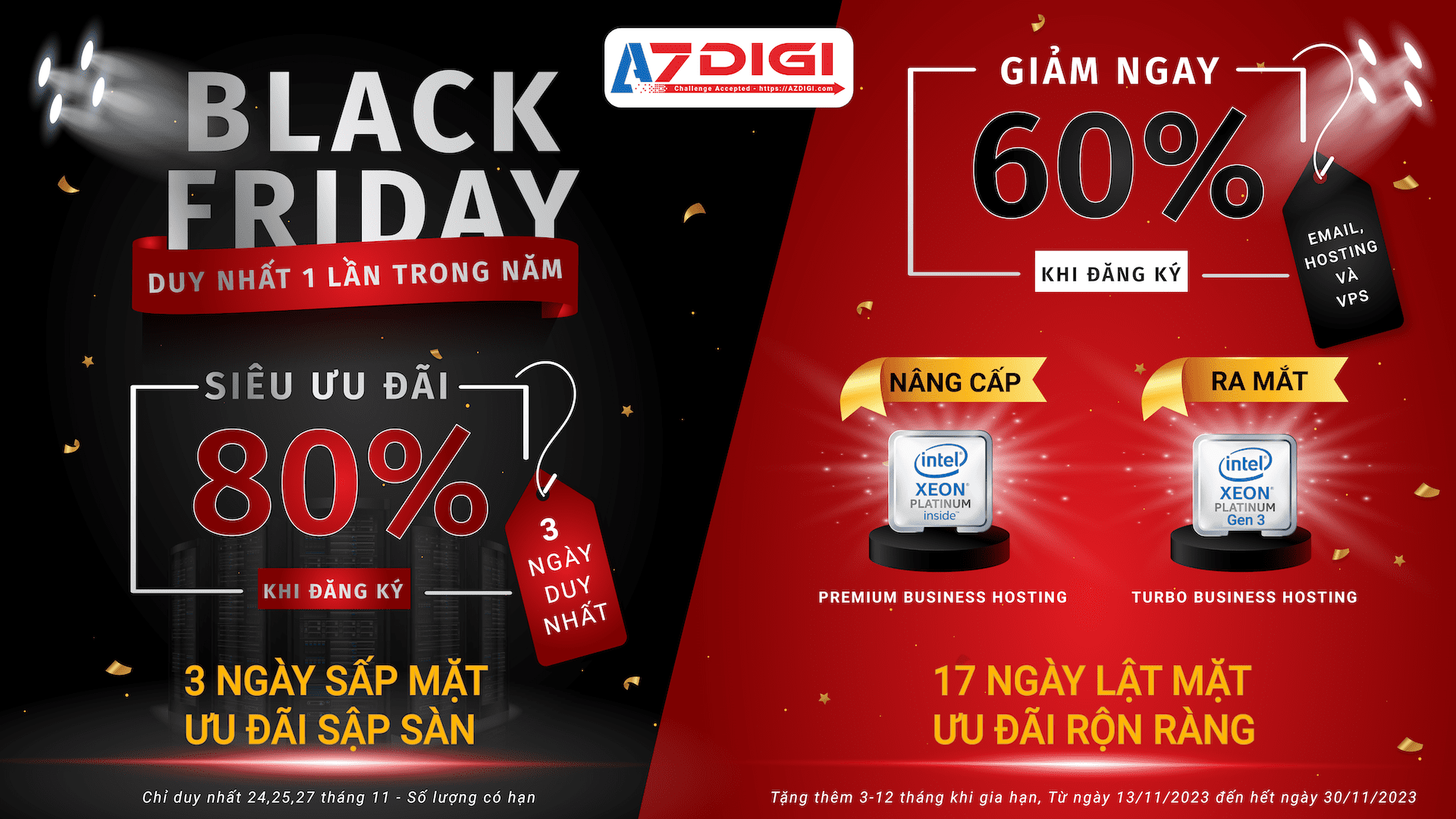 This includes all HTTP/HTTPS (web) and POP3/IMAP (mail) bandwidth usage. If your system administrator has FTP bandwidth logging enabled, this may also include bandwidth usage via FTP protocol.
Most SSD Hosting packages at AZDIGI have unlimited Bandwidth, so this article is only an introduction and a feature guide.
II. Check Bandwidth Usage on cPanel
To check Bandwidth usage, you go to the Bandwidth feature in the METRICS section. or you can search for the Bandwidth feature on the menu bar.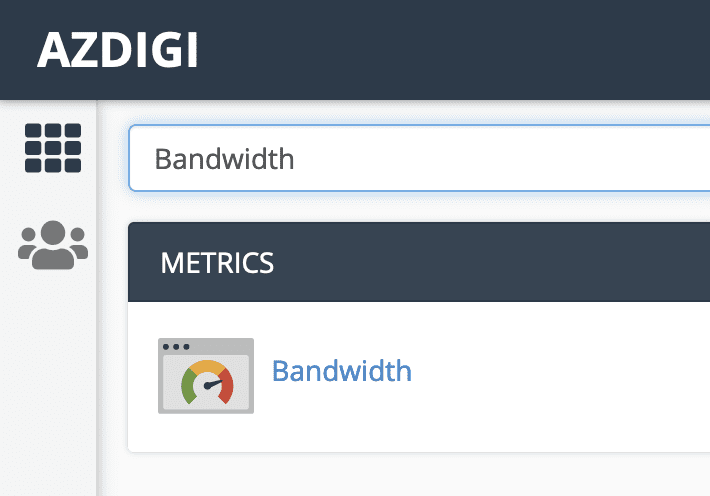 At the interface of the Bandwidth feature, you can see the usage within the last 24 hours, in the past week/year.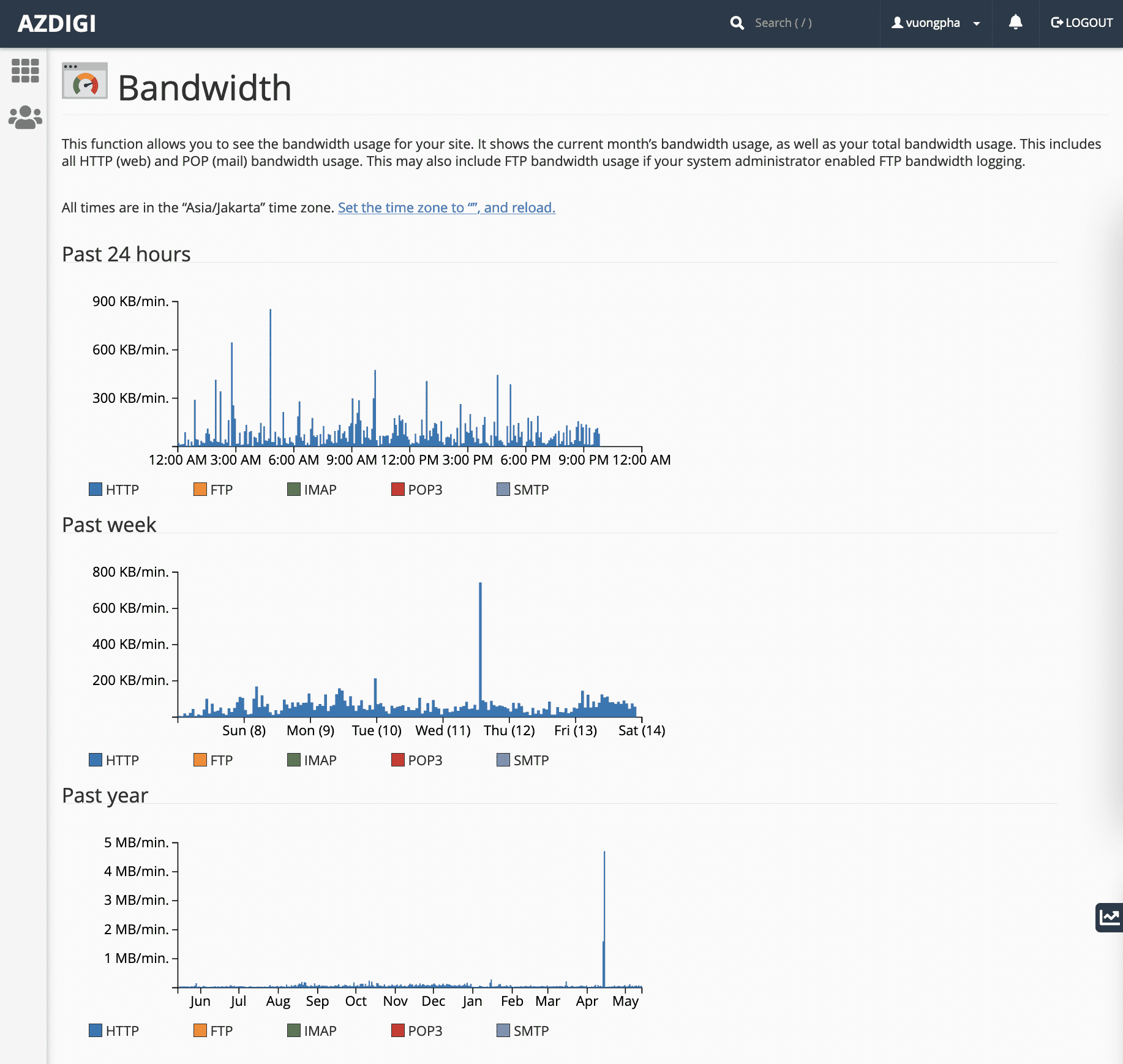 To see the detailed usage of each month, please scroll down below that page.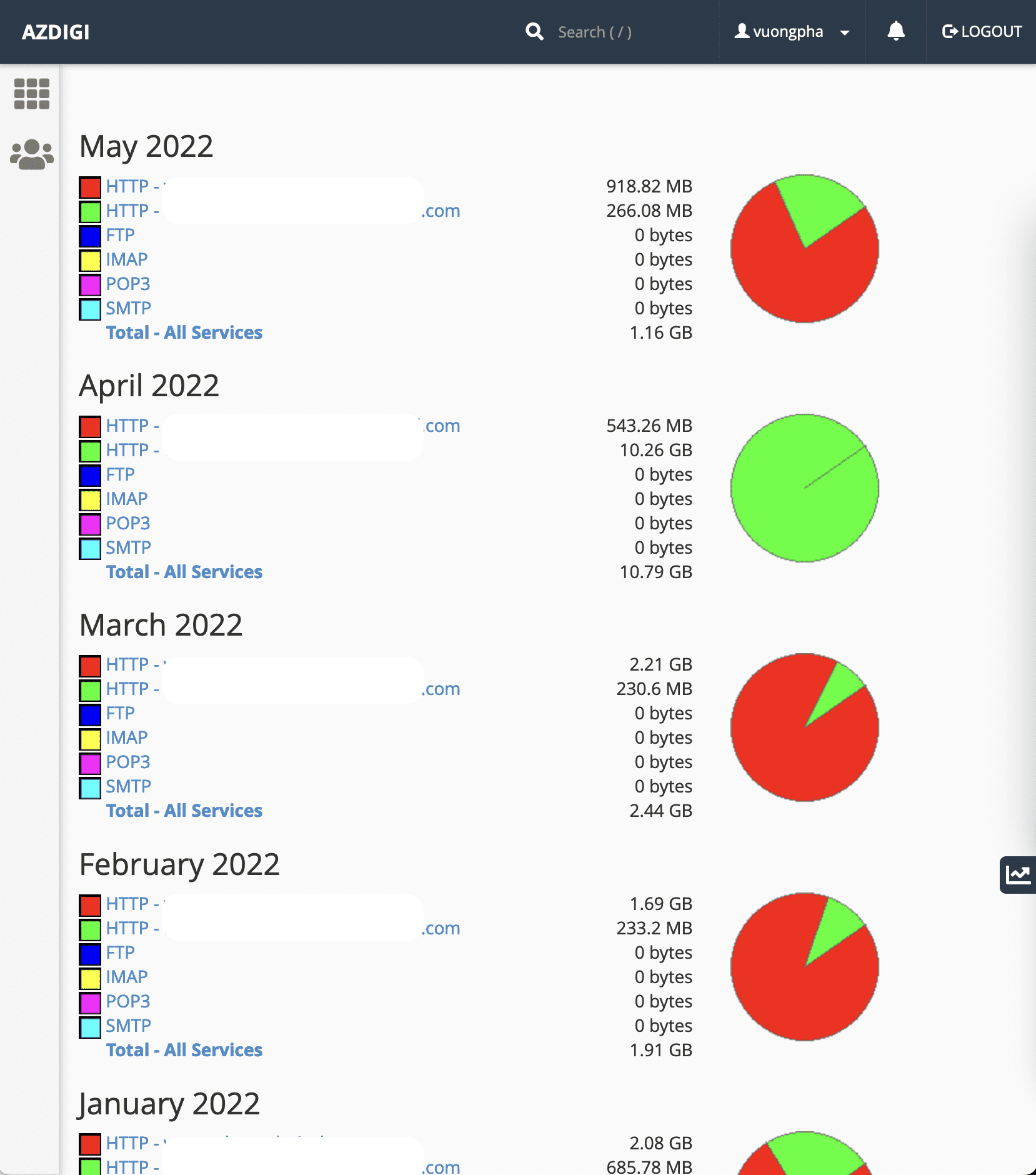 If you want to see more details, you can click on the domain or the type of data you want to see. So you can see the details of the bandwidth usage of each day in that month.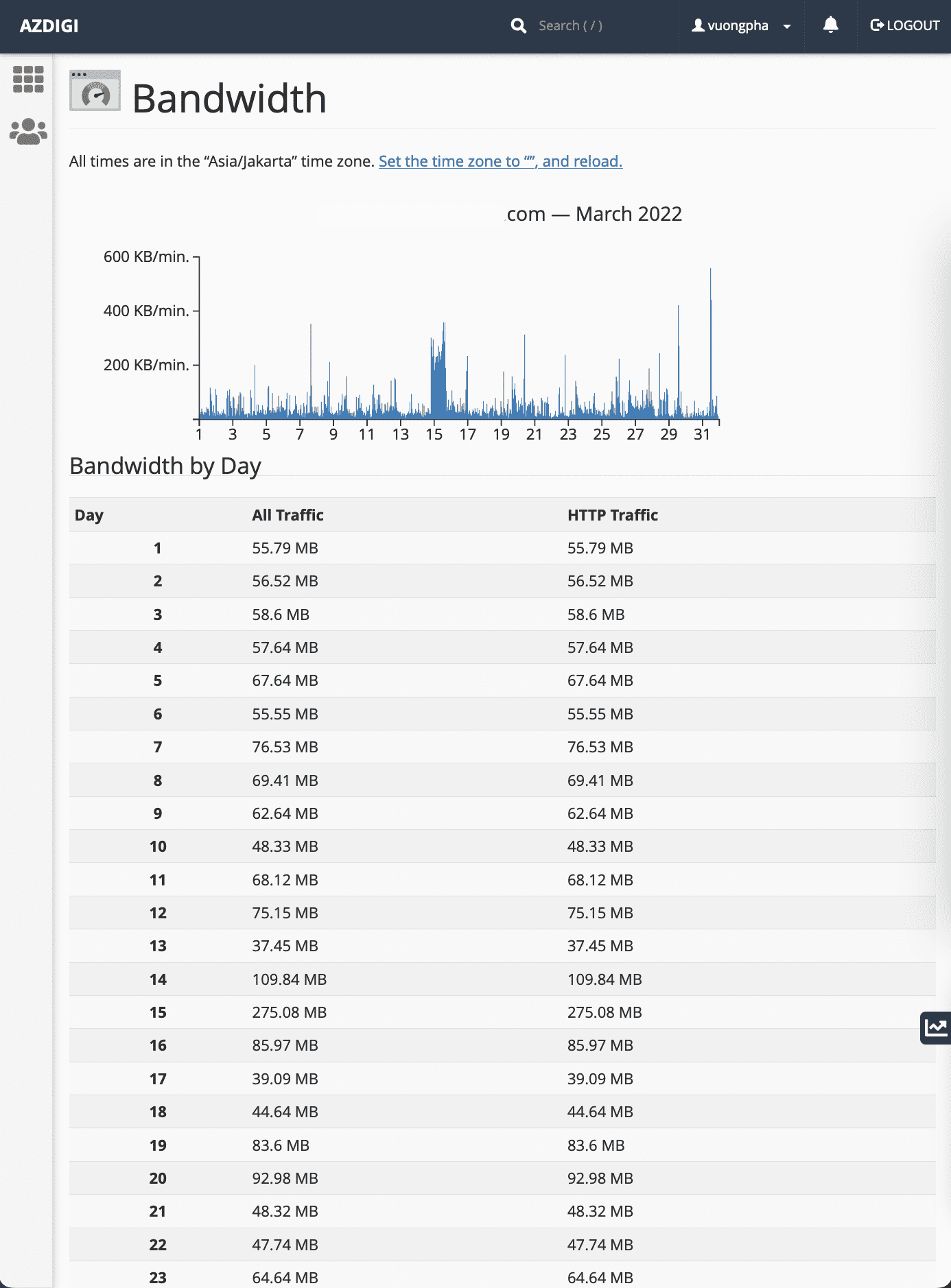 So you know the Bandwidth usage on your cPanel.
III. Summary
Hopefully, through this article, you will learn more about checking Bandwidth usage on cPanel. Therefore, you will know which website is taking up more bandwidth, which is extremely useful for hosting with limited bandwidth usage in the month.
Hope this article is useful to you. Wishing you success!
See more useful cPanel articles at the following link:
If you need support, you can contact support in the ways below: