Currently, the Hosting service using cPanel at AZDIGI is supported to save backups of both files and databases in the last 7 days. However, these 7-day backups will only be backed up at a certain time, usually in the middle of the night each day, so if you need to create a backup right now, use the Backup feature in cPanel.
Using the Backup tool
Click Backup on the Files tab at the cPanel interface.

Here, you can choose to download a backup copy of all files on the system to your personal computer or just download the file in the folder/home. The fastest way is to click the Download a Full Account Backup button to backup all data on your cPanel currently, including Files, Email, SSL, Database,…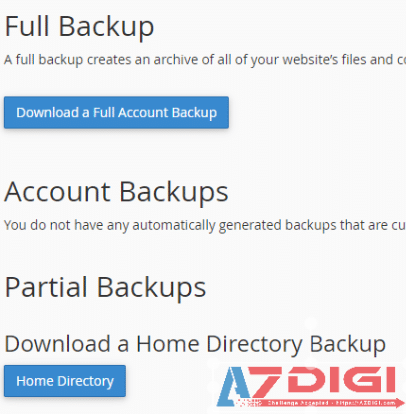 In addition, you can also download private backups of the database, mail.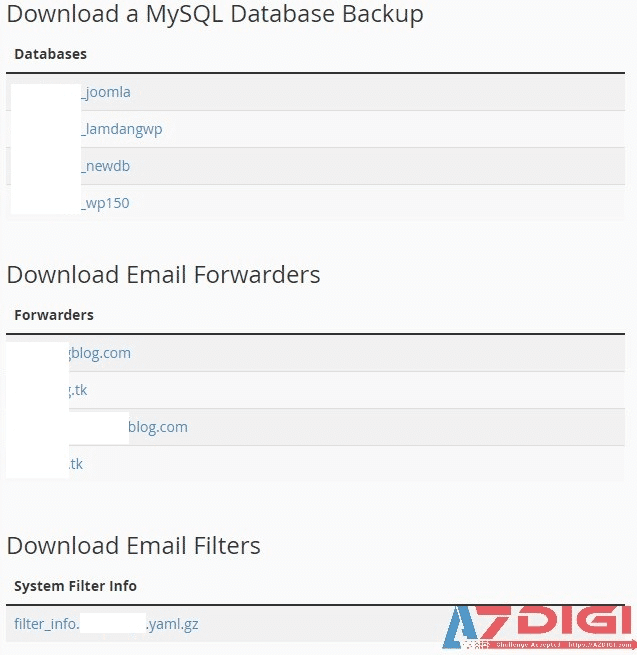 Try downloading a database backup to your personal computer, select a database to save.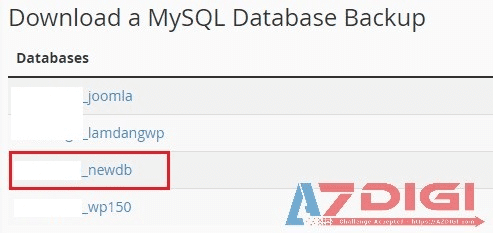 Choose the location to save the backup file and click Save. Then you should upload these data to the cloud or reputable storage services to be able to recover when there is a problem later.
Using the Backup Wizard tool
The Backup Wizard is similar to the Backup tool above, but the interface will perform in a "step-by-step" style, making it easier to use.

In this interface, click Backup.

In the next window, choose the type of backup full resources or select the partitions to save to your computer, such as Home directory, Database or Email and email configurations.

Choose Full Backup type, select Home Directory and Generate Backup to create a backup file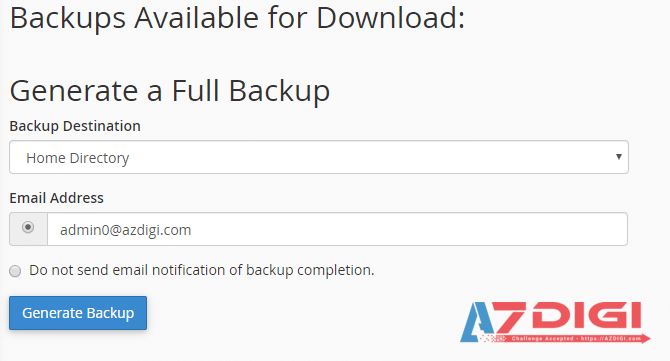 Backup files, after being successfully created will be emailed to you and you can download them in File Manager.
Wishing you success!