In some cases, you need to use many different domains but just want these domains to run the same content together but don't know how to do it. In this article, AZDIGI will guide you on how to create an Alias domain name on Cyber Panel to help you fulfill the above need.
What is an Alias domain?
1. Alias domain (also known as Parked Domain): can simply be understood as a domain name that is different from the main domain name, but it has the same structure and content as the main domain name.
You can see the following example, the main domain is azdigi.cf and the Alias domain to create is azdigi.gq. And when accessing the domain azdigi.gq, the displayed website content will be the same as the azdigi.cf domain name (ie, only displaying 1 unique content on both domains).
2. When to use the Alias domain name?
There are 2 cases where you should use Alias domain name:
You want to run two or more domains for the same website.
When you want to use a mail account with many different domains
How to create Alias domain
Note: to create and use the Alias domain name, you need to make sure that the domain name has been successfully pointed to the server IP.
Link check DNS: https://www.dnswatch.info/
First, you access the CyberPanel by following the link https://IP:8090, ex: https://103.221.220.49:8090/.
After successful login, you can access => Websites => List Websites => Manage => Domain Alias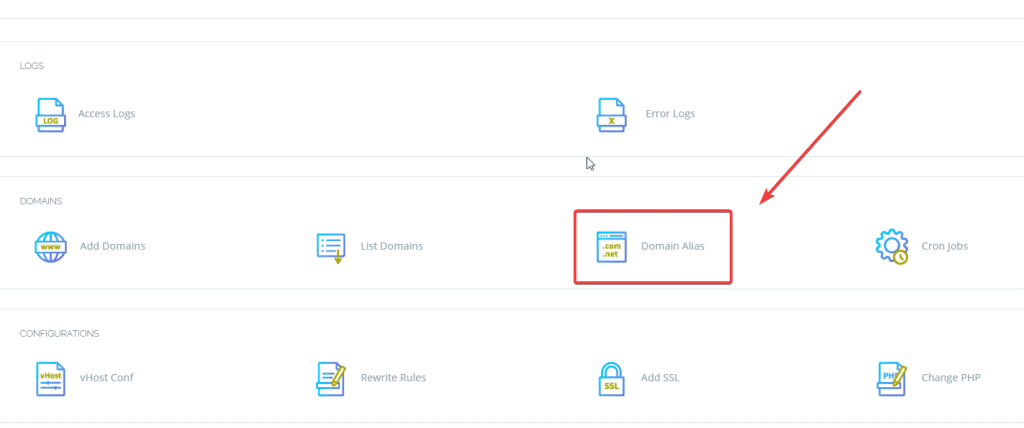 Click Create Alias

Fill in the Alias domain (1) => Create Alias (2)
If you want to install SSL, then tick the SSL box (Alias domain will use the same SSL certificate with the main domain name).

Now go to your browser and access the Alias domain name just created to check the results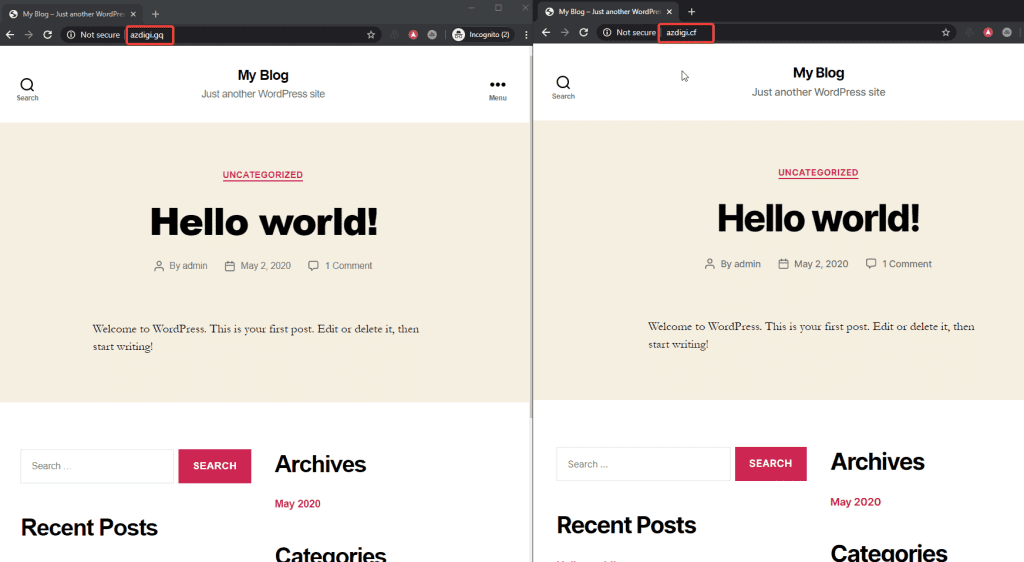 Thus, in this article, AZDIGI has shown you how to install and how the Alias domain name works, using the Alias domain name will be very suitable for you who have the need to use and run many websites with content with the main domain.
Basically, the function of the Alias domain is the same, but depending on the control panel you are using, the settings interface will be a little different. You can refer to how to create Alias domain names on some of the following control panels.
Create Alias domain on DirectAdmin (in Directadmin, Domain Alias is called by another name, Domain Pointers)
Wishing you success!