Before installing SSL for your website, you must make sure that the domain has been successfully pointed to the server IP.
To install SSL, you access the Cyber Panel administration, in the menu on the left you choose SSL -> Manage SSL -> Select the website to install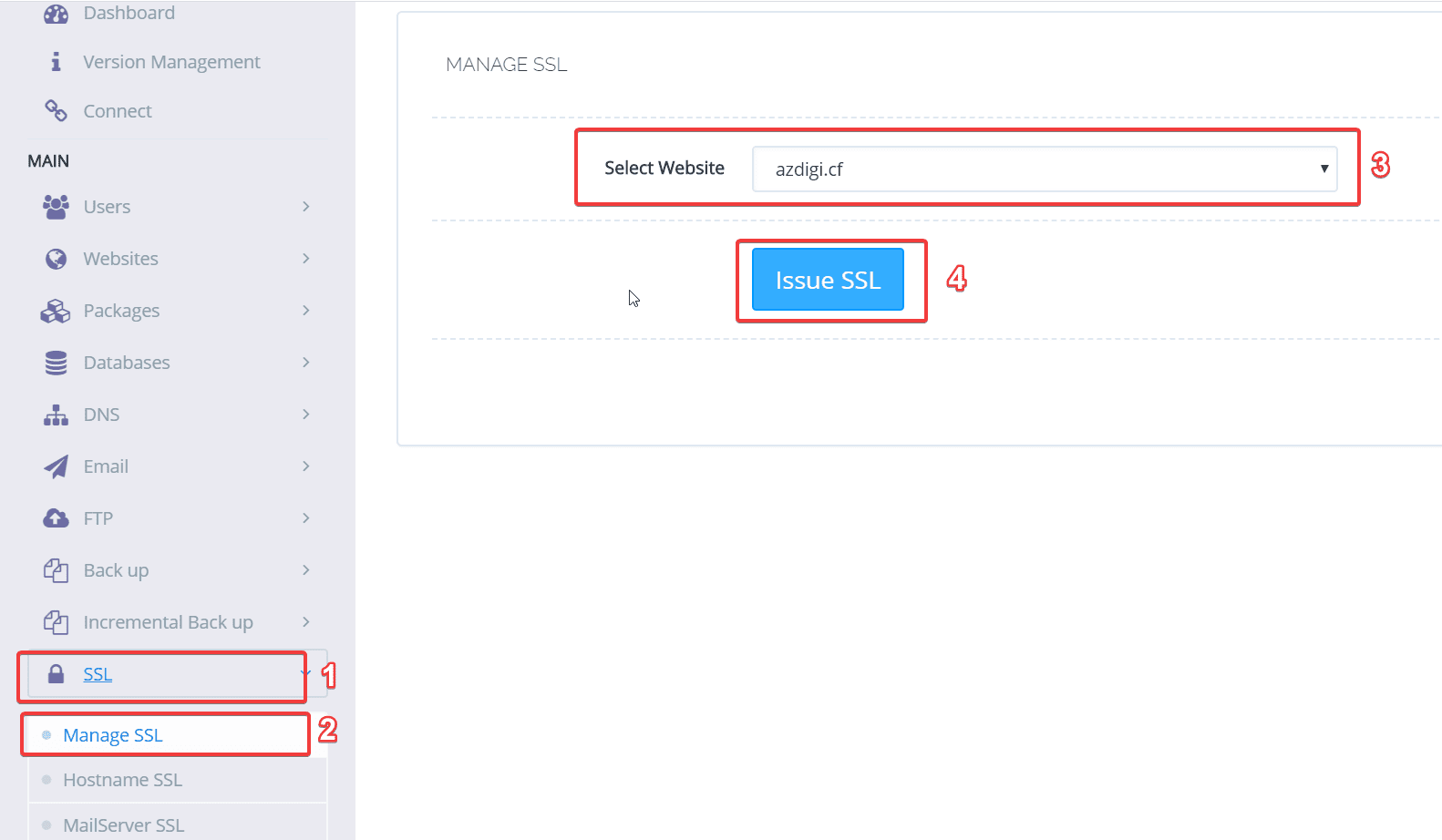 Click Issue SSL to proceed with the installation
The installation process will take a few minutes, when the installation is successful, you will receive a message as shown below:

Next, go to any browser and visit the website to check the results.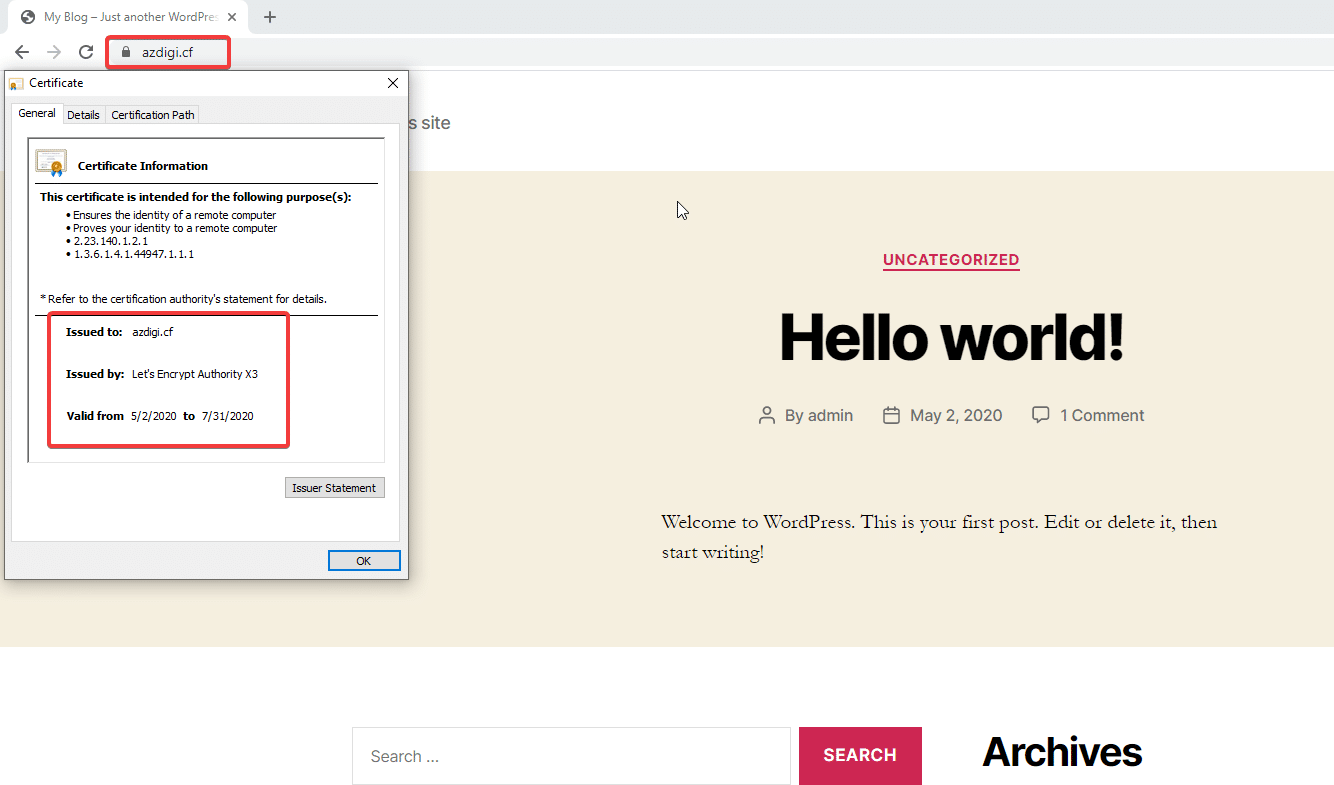 Wishing you success!