In some cases, when you perform SSL settings on Host/VPS using DirectaAmin control, you will get an error "SSL is not enabled for this domain" with a specific log as shown below. So what is this error and how to handle it? Please follow the article.

Cause
The reason why you install SSL and encounter the above warning is that DirectAdmin says that this domain has not yet enabled the feature to allow SSL.
How to fix
To handle this problem, you just need to enable the feature to allow the use of SSL on that domain. Specifically, how to enable it is as follows:
First, choose the domain you need to install SSL => Domain Setup.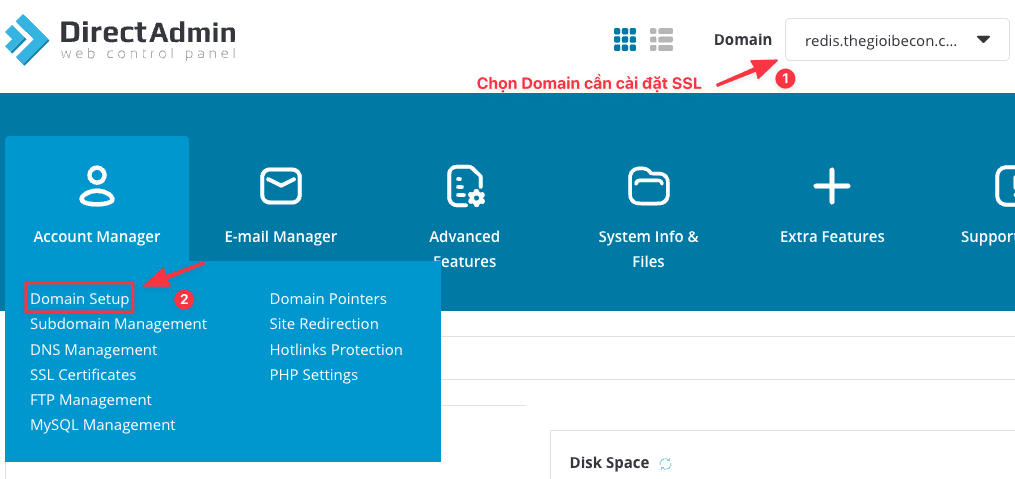 Next, tick Secure SSL => click MODIFY to apply the setting.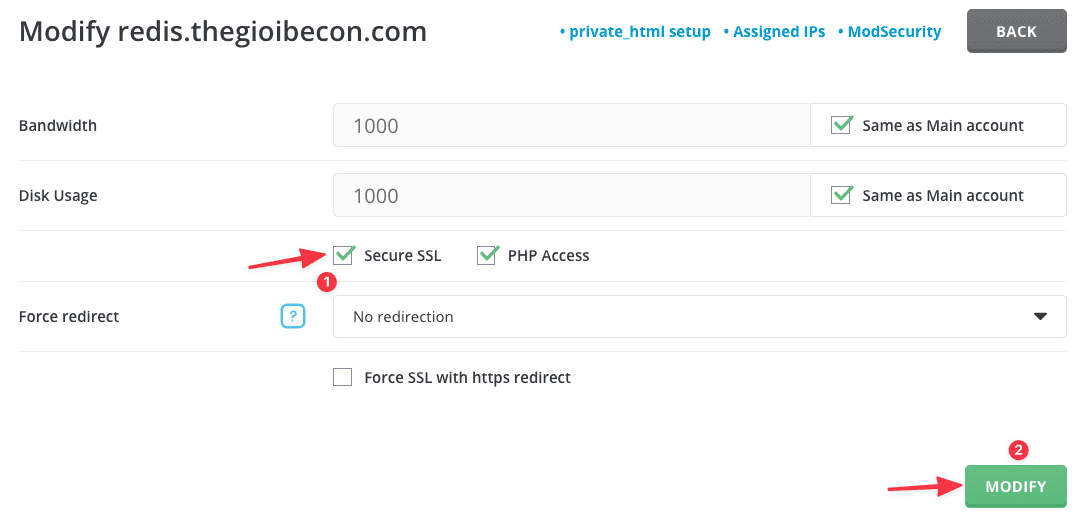 You can now reinstall SSL normally.
So in this article, AZDIGI has shown you to solve the "SSL is not enabled for this domain" error with a few simple steps. Hope this article will help you!
You can refer to other instructions at the link below:
If you need assistance, you can contact support in the ways below: