When we want to build a website on DirectAdmin, most of us will need to create a database so the website can write data here. Unless your website is static, you don't need a database.
In this tutorial, AZDIGI will show you how to create a database on DirectAdmin and log in to the phpMyAdmin interface.
II. How to create the database on DirectAdmin
To create a database on DirectAdmin, follow these 3 steps.
Step 1: Access your DirectAdmin account
To access your DirectAdmin account, enter the browser address with the information http://IP:2222 and Enter, remember to change the IP to the server IP address or your DirectAdmin hosting IP address.
Here is my DirectAdmin interface: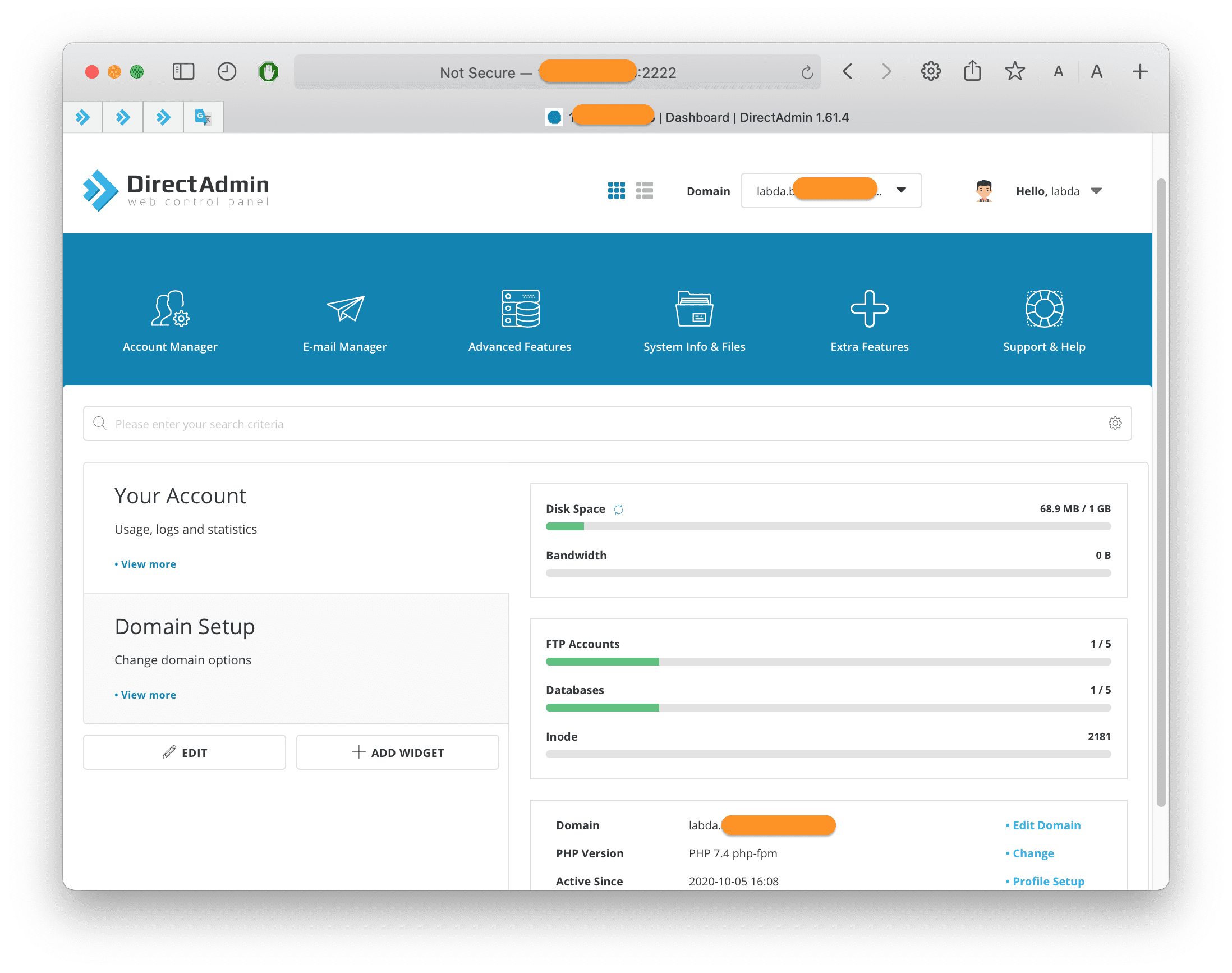 After accessing your DirectAdmin account, we continue with step 2 to perform some actions to enable SSL Let's Encrypt on DirectAdmin.
Step 2: Create a database on DirectAdmin
Go to the Account Manager section => click the MySQL Management feature.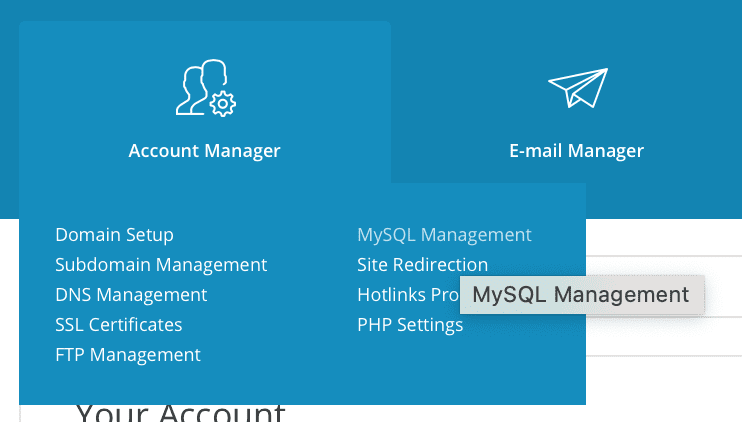 At this interface, you select CREATE NEW DATABASE.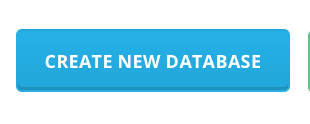 On this page, you will see 3 sections: Database Name, Database User, Database Password. We will need to fill in the box Database Name, if you tick Same as database name, then Database User will get the same name as Database Name. In the Database Password box, you can click the two dice buttons to let the system create a random Database Password or manually set it as you wish. You can click the eye icon behind to see the generated password.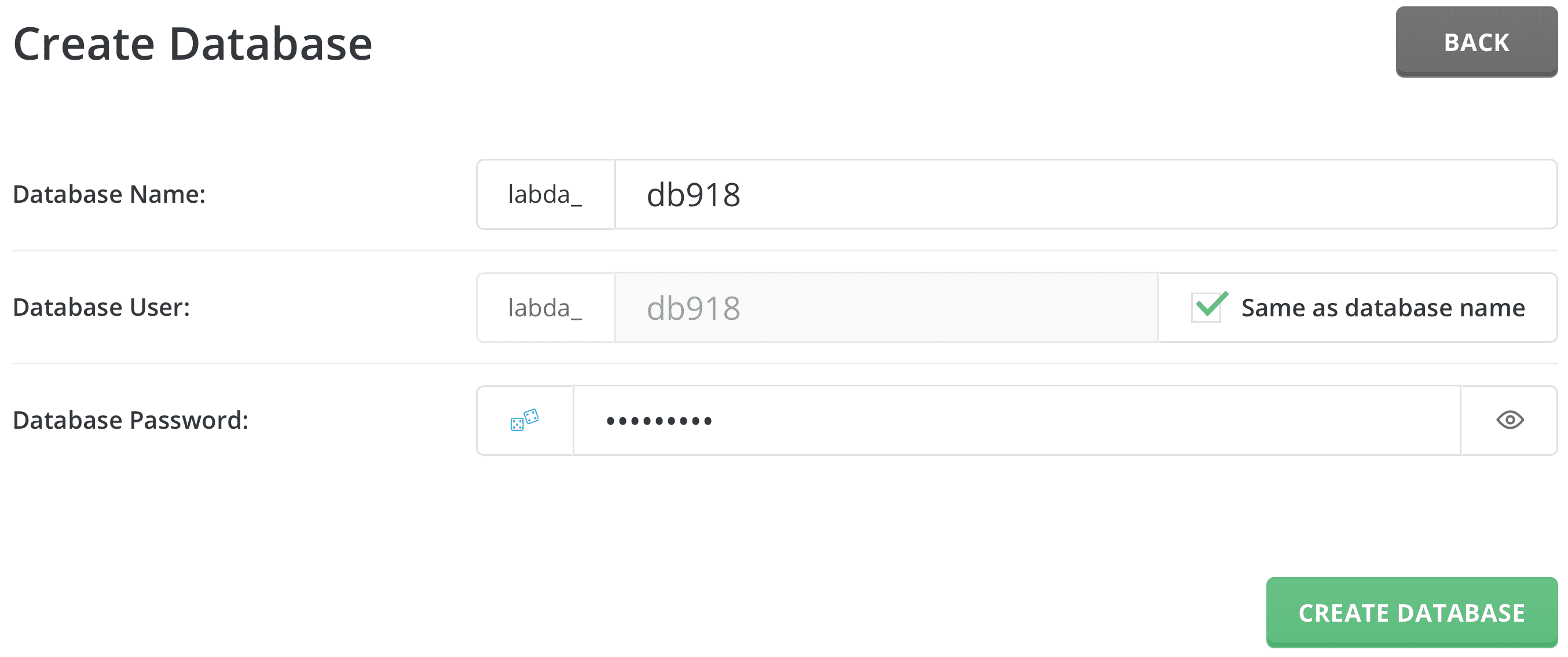 Next, click CREATE DATABASE to complete database creation on DirectAdmin. Then you will get all the information you created, including the database password.

Remember to save this information to use in setting up a new website.
So we have completed all the steps to create a database on DirectAdmin, if you want to access phpMyAdmin to perform queries, import and export data, let's go to the next step.
III. Use the newly created Database information to access phpMyAdmin
To access phpMyAdmin, enter http://IP/phpMyAdmin/ into your browser and Enter, remember to change the IP to the server IP address or your DirectAdmin IP hosting.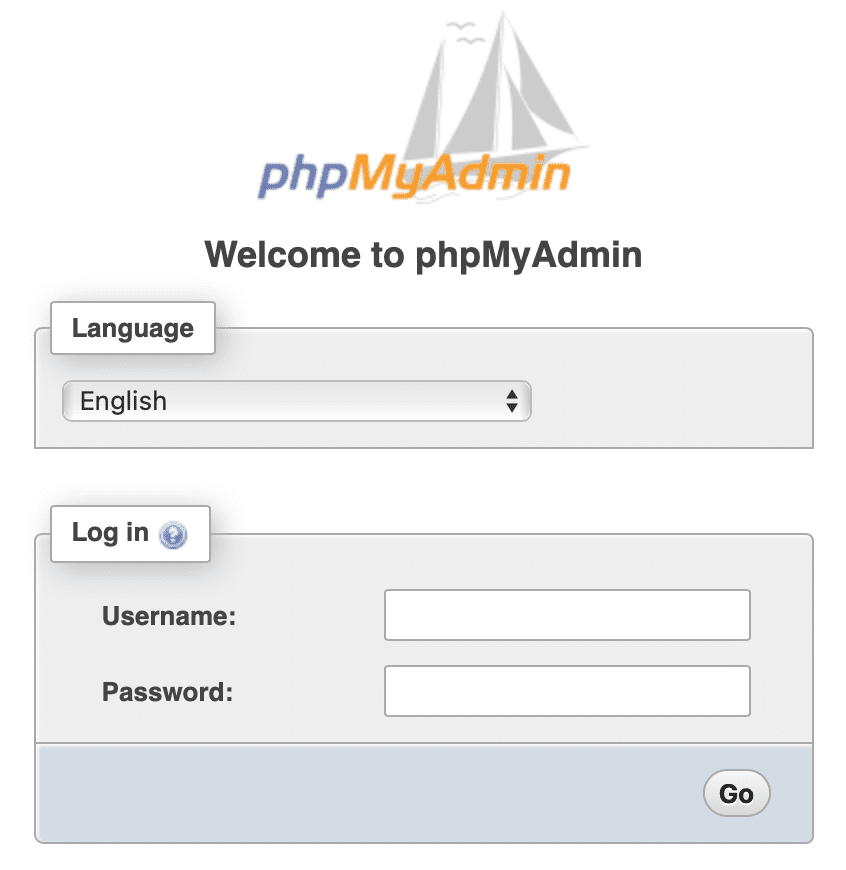 You enter the previously saved Database User and Database Password information for access.
Below is my phpMyAdmin interface:

III. Summary
Through this article, we have learned how to create a database on DirectAdmin to create a new website and how to access the phpMyAdmin interface on DirectAdmin.
Hope the article is helpful for you. Wishing you success!