You may have heard many times about the FTP protocol when creating a website and using Hosting, in this article, AZDIGI will help you better understand the FTP protocol and apply it when using hosting using the cPanel control panel.
What is FTP?
FTP (File Transfer Protocol) is a protocol that helps you easily exchange data between your computer and the host and vice versa. At FTP, you will have the right to manage all file and directory data on the host except the database. Your hosting packages that support control panel: cPanel, DirectAdmin, etc., all support FTP over port 21. Popular source code upload software such as Filezilla, WinSCP, CuteFTP… In this article, AZDIGI will use FileZilla to connect FTP.
How to create an FTP account on cPanel
First, log in to cPanel.
After logging in, you find the FTP Accounts section.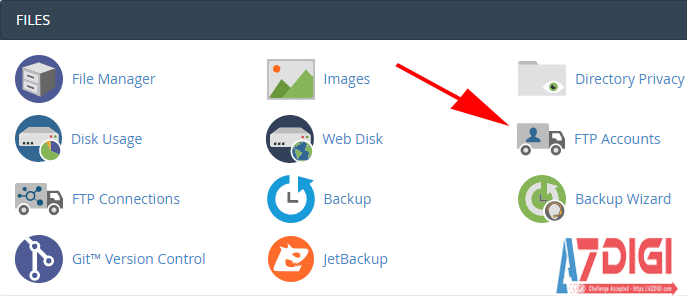 Next, proceed to create a new FTP user, by entering the user name, domain name to use this FTP and password.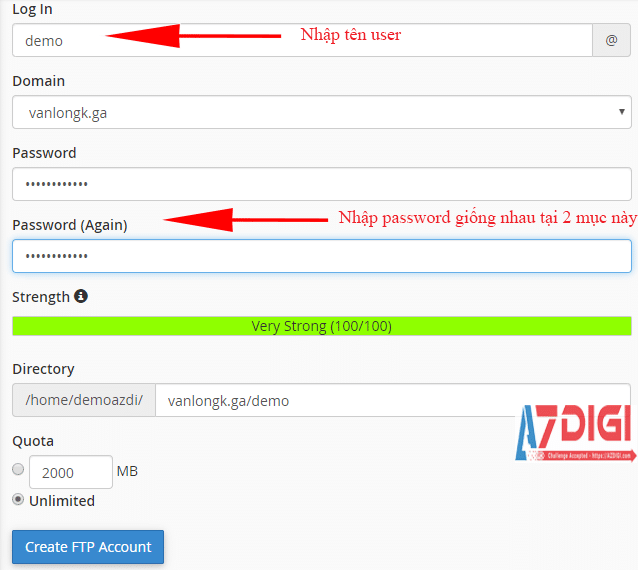 Click Create FTP Account to create an account.
You can now download the Filezilla software here.
After installation, you log in with the FPT account created above (enter the user and password in the FTP Account section).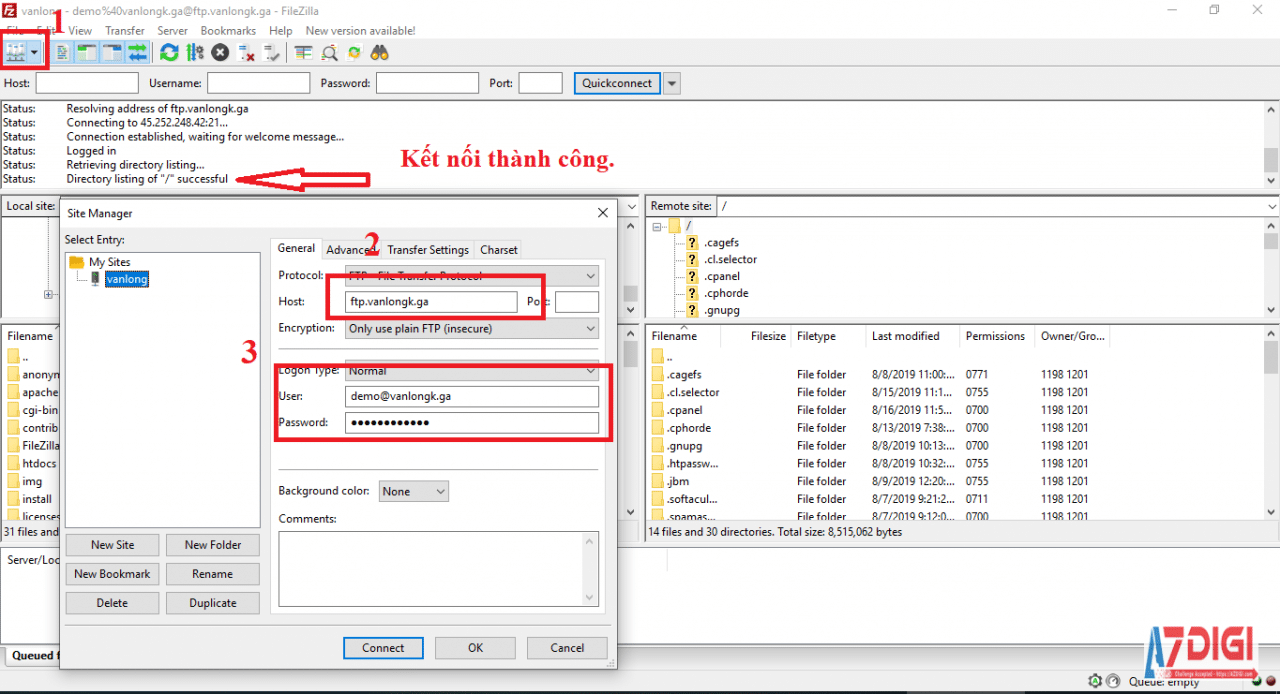 You enter the following:
Host: Your website address or FTP server IP. The hosting server IP you can see in cPanel.
User: Enter the FTP user you just created, the FTP user when created will have the form user@domain.ltd.
Password: Enter the FTP password.

As above is how to upload files from the computer to the host via FTP. After the upload is complete, you can go to the File Manager on cPanel to see the uploaded file.
Wishing you success!