Welcome back to the AZDIGI documentation channel. In this article, AZDIGI will show you to install and import Demo Theme MyThemeShop. If you are already an AZDIGI customer, you probably already know that when using the service at AZDIGI, you will receive a lot of Themes and Plugins copyright. It's fascinating, isn't it? You can refer to detailed information about those Themes and Plugins at the link below:
Today, AZDIGI will show you to install and Import Demo Theme MyThemeShop, follow the steps to do it with us:
Step 1: Choose a theme to install
Each type of business will have corresponding themes according to that type, you need to choose a suitable theme for your business. With Mythemeshop, which AZDIGI gives, there are many types and you can see details on the Mythemeshop website and choose for your website.
Note: The Theme File here only includes licensed themes and is regularly updated. If there is no theme file you need in the download link, please contact our Technical Team for support. With free themes, AZDIGI will not update the download link and you can download it directly at the homepage of Mythemeshop.
After choosing the theme, let's go through Step 2 to install and import the demo.
Step 2: Login to WordPress and install the theme
If you already have the theme installed, you can skip this step. If not installed, please select Appearance => Theme and select Add New to start the installation.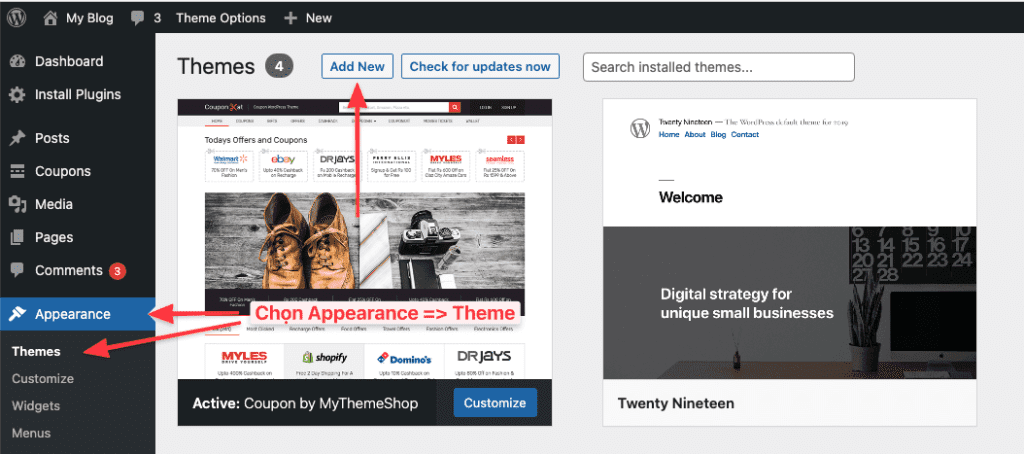 Then, you choose Upload Theme => Choose File => Theme you downloaded earlier. And this theme file will be in zip format.

Step 3: Install Theme demo
Once the theme has been installed, the interface is only the core of Theme without any content and you can use the sample content.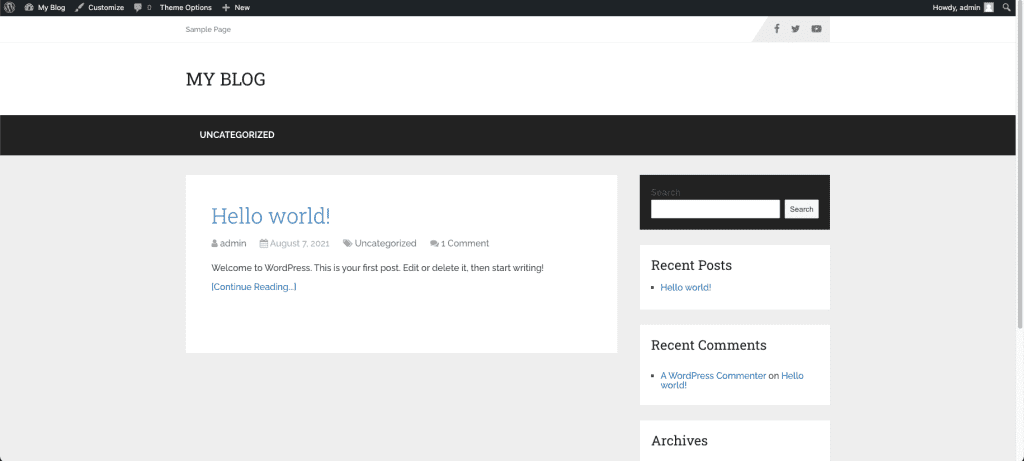 Next, click Appearance => Theme Options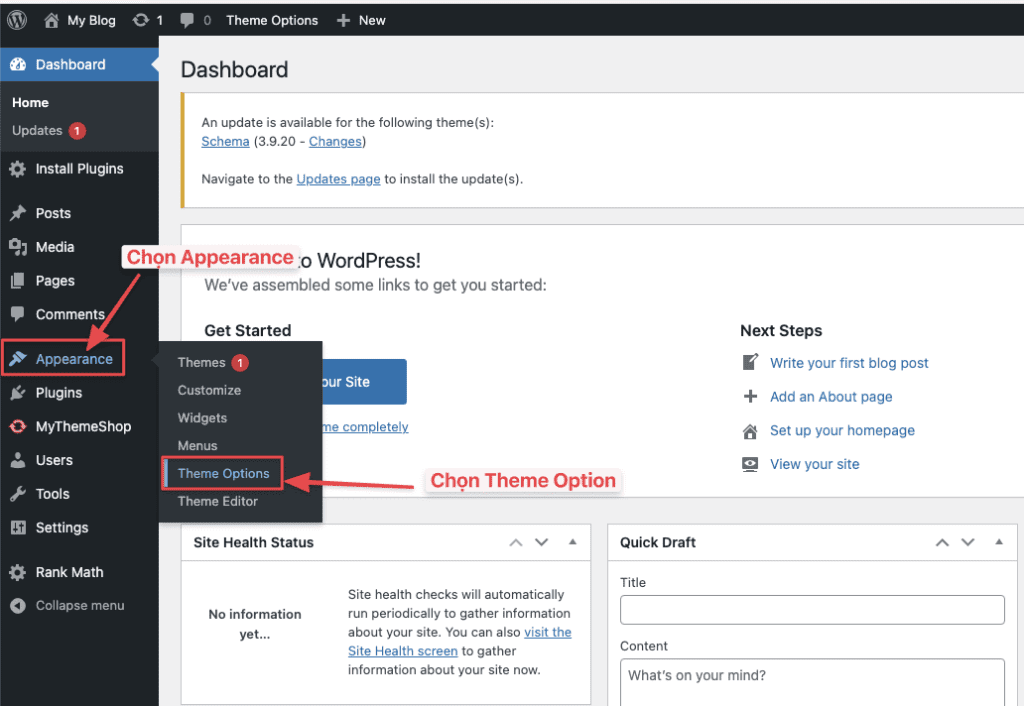 At the Theme Options interface, select Import/Export to start importing sample content.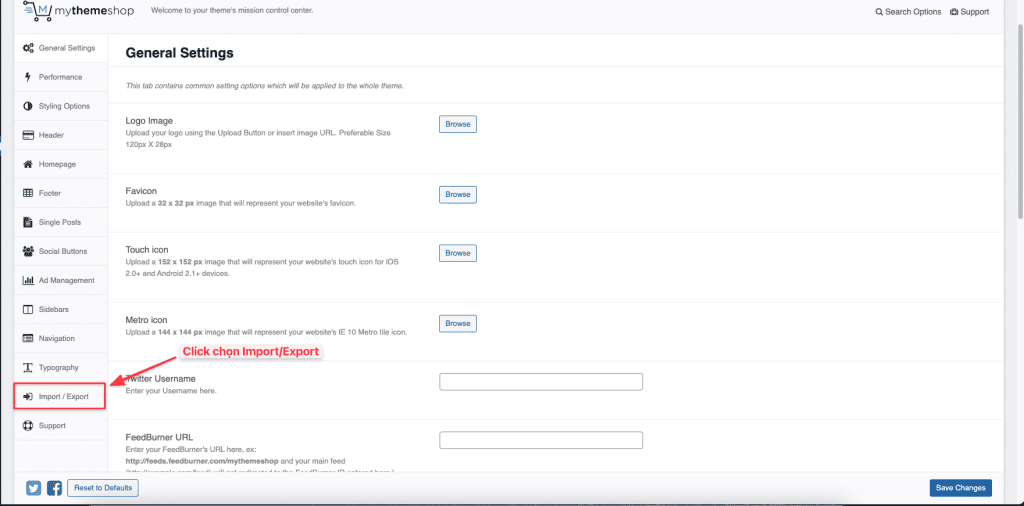 Then, you will see the options that the Theme supports. Please select the corresponding option to import.
There is 2 sample content: Default and Minimal. In this article, I will select Default and the corresponding components to import.
Import Theme Options: Import only Theme options.
Import Theme Options & Widgets: Import options and Template Widgets.
Import Theme Options, Widgets & Content: Import theme options, Widgets and template content.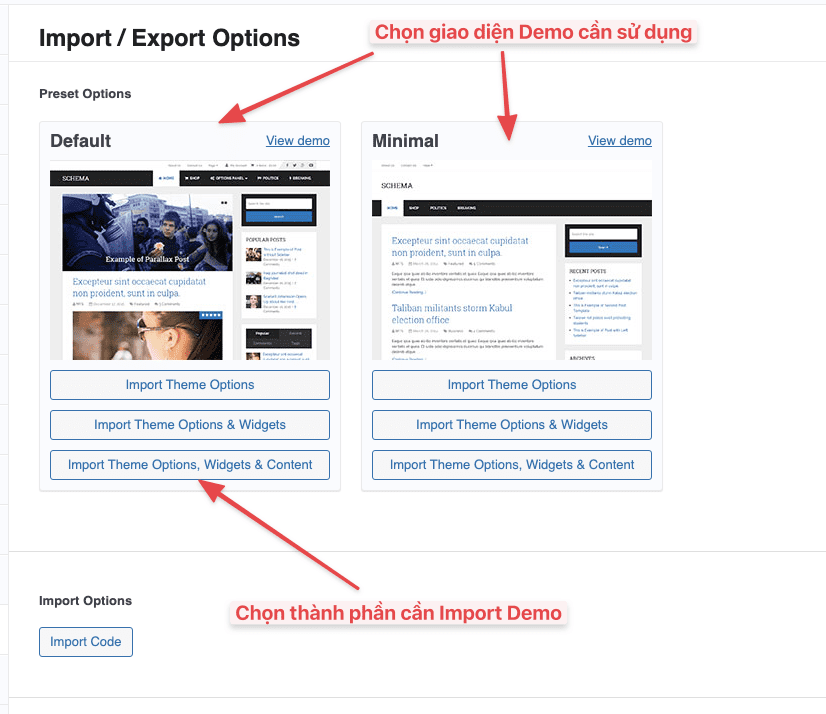 A message will appear asking you if you are sure to import the demo. Press OK to confirm.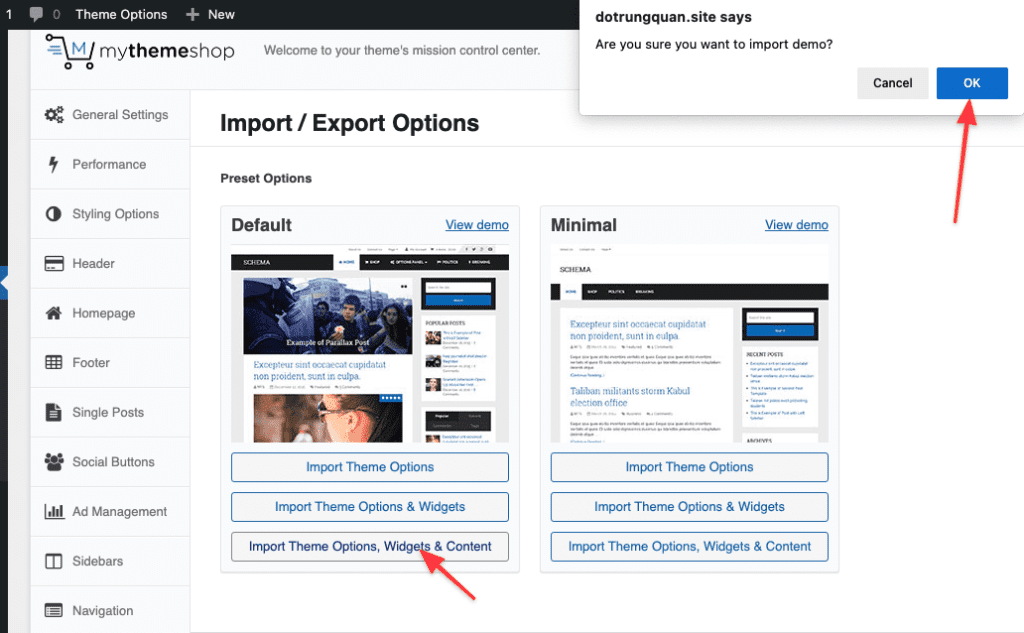 Sample content import is being started. Import may take 5-10 minutes or less. Please don't close the browser until done.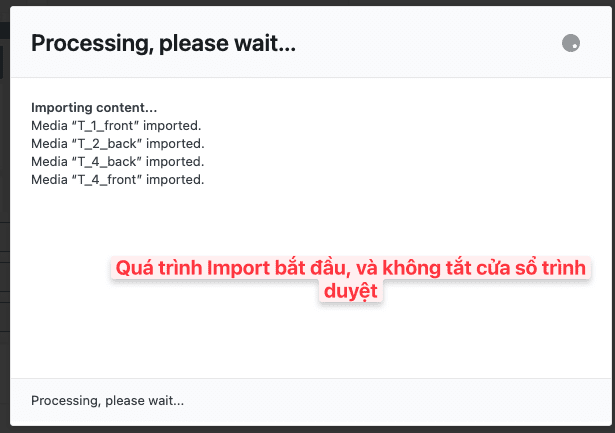 Then you will get the message Importing process finished!, this means successfully imported. Finally, click OK to close the window.
Note: If you receive an import failure message, please see the returned log and contact our Technical Team to support.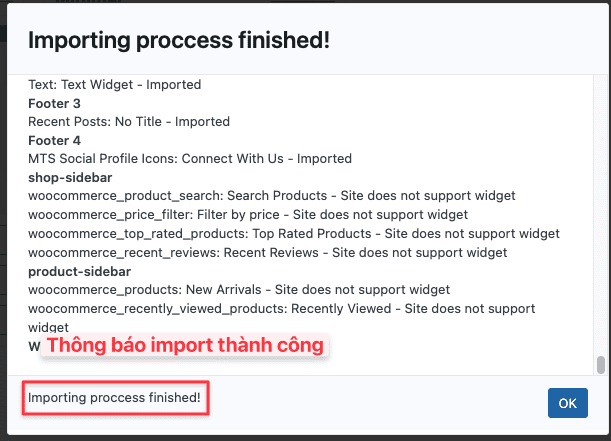 Below is the sample interface that I successfully imported. Now you can rely on this template interface to fully customize your website.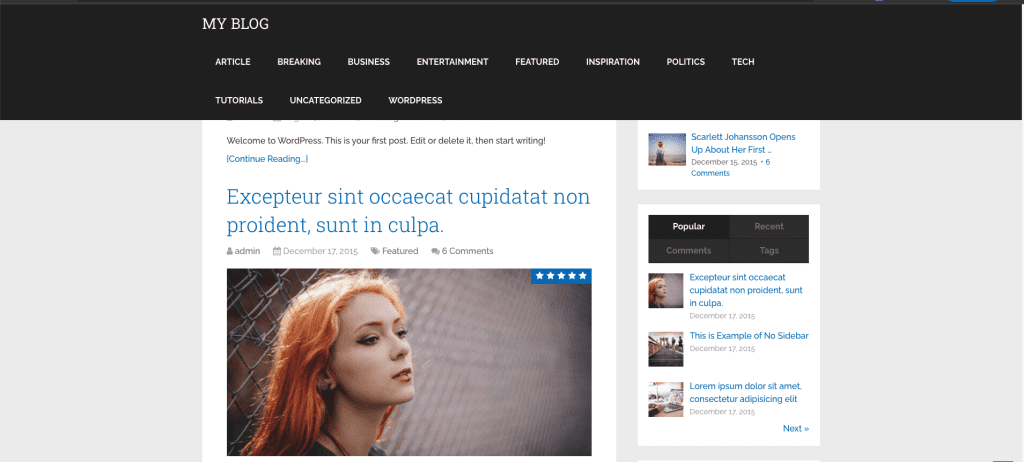 If you need assistance, you can contact support in the ways below: