In the Pro Mail Hosting service at AZDIGI, there is an advantage that you can manage mail on the cPanel control. AZDIGI will guide you through creating your first email account in this article.
You log in to the service administration in my.azdigi.com
Click Services => My Services => select the corresponding mail service.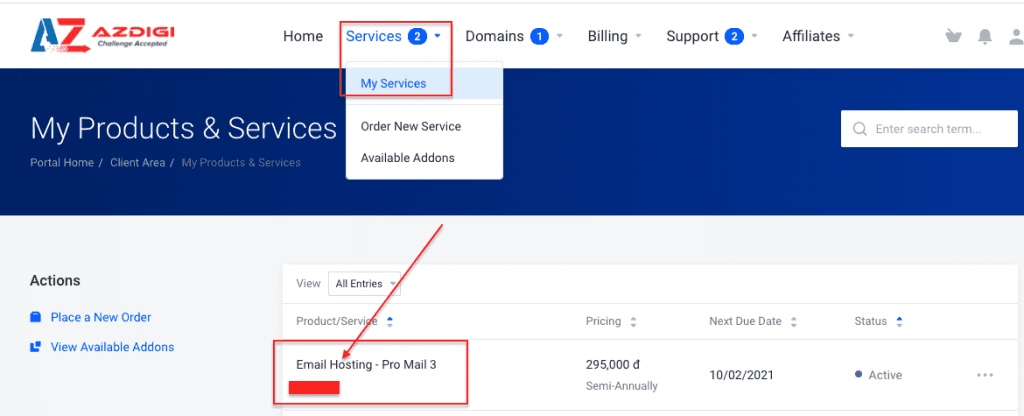 Next, you select the cPanel icon as shown below: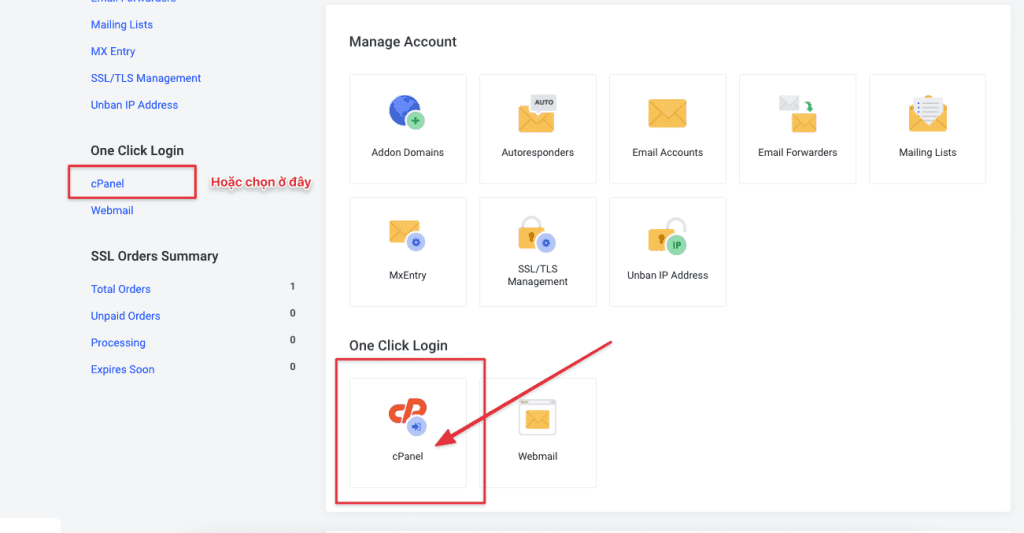 At the cPanel interface, go to the EMAIL section and select Email Accounts to start creating emails.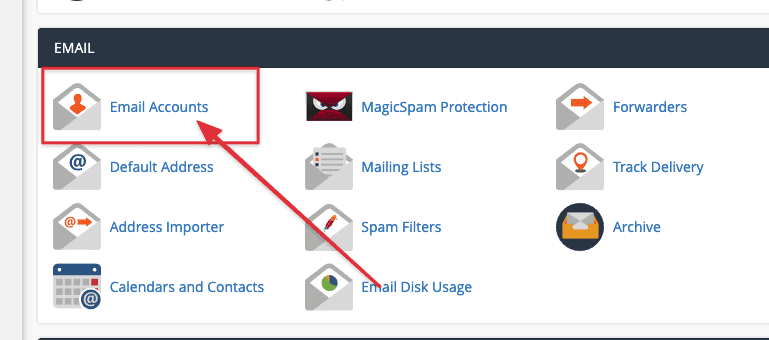 After going to Email Accounts, select CREATE to create a new one.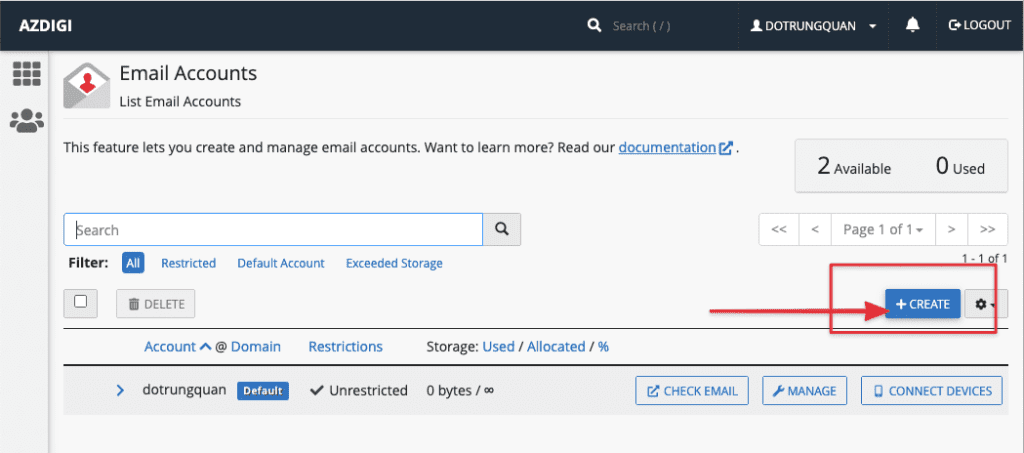 Please create an account as shown below:
Username: Enter your email account name
Password: Enter your password, AZDIGI recommends you choose GENERATE so that the system automatically generates a secure password.
Storage Space: Enter the capacity for each account
Note: Other parameters you can leave as default
After entering, press the CREATE button.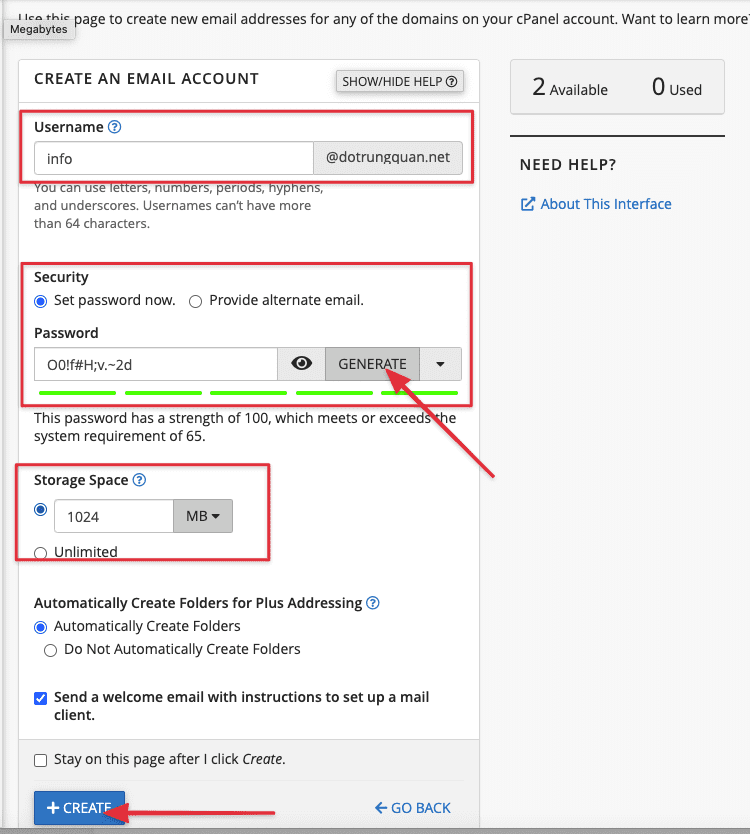 Now check the email account created as below:
To login to webmail, select CHECK EMAIL.
To view the connection parameters with 3rd party applications, select CONNECT DEVICES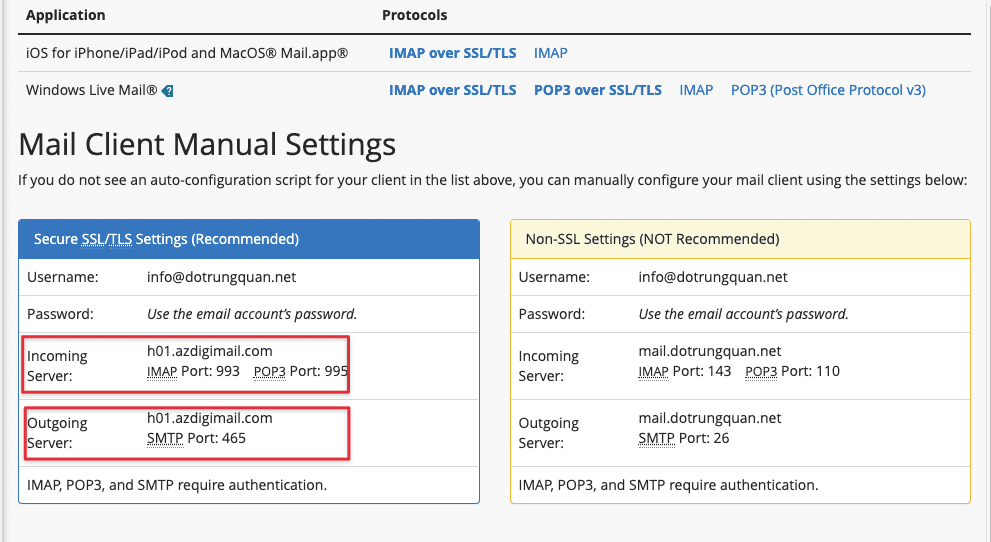 So AZDIGI has shown you to complete the steps to add a mail account to cPanel. To refer to the documentation for using mail, you can access the Pro Mail Hosting Guide at the link below: https://azdigi.com/blog/email-hosting/