Are you looking to learn what hosting is? There are many things you need to know when starting to use hosting. So let's explore with AZDIGI an overview of hosting knowledge.
What is Hosting?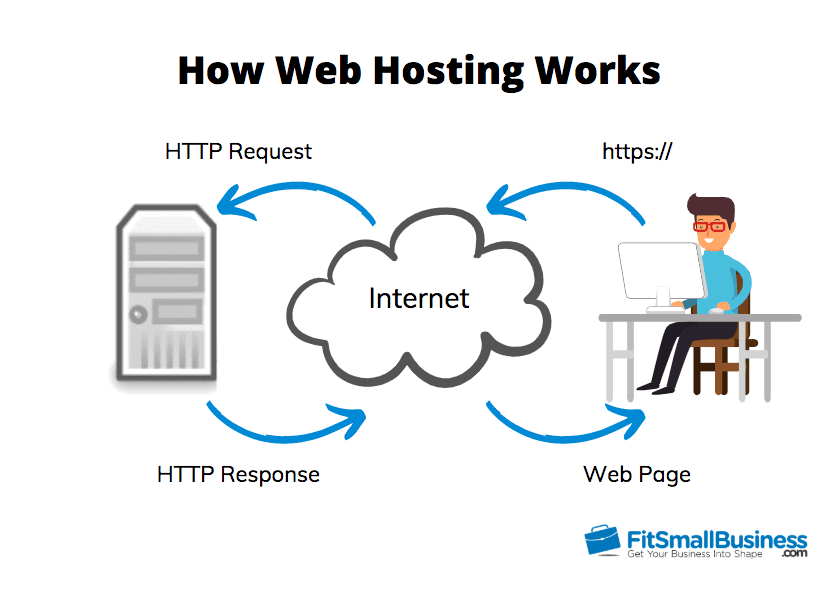 Hosting, also known as Web Hosting, is a service that makes your website or web application accessible on the Internet by acting as a place to store the website's data. This is an essential element to being able to build a website and make it work.
Hosting is provided by companies that provide web hosting solutions And usually, when buying hosting packages from web hosting providers, the money you spend is the amount you rent their server space to host your websites, such as HTML files, CSS, text, images, or other documents.
Some famous hosting providers in Vietnam can be mentioned: AZDIGI , Mat Bao, Nhan Hoa, Hostvn, etc.

Classification of Web Hosting
Currently, there are many different types of Web Hosting services, but to save time for readers, AZDIGI would like to mention 3 types of hosting that are popular and are used by most users today:
Shared Hosting is a type of hosting in which a single server will host multiple websites. This service is often chosen for beginners (new to blogging or small business businesses) as it often offers cost-effective hosting solutions and is relatively easy to use.
One server can host and share up to hundreds of websites. These websites share the same server resources, including disk space, RAM, and CPU.
Shared hosting usually offers a variety of features including a website builder, database, FTP account and other additional tools integrated by hosting providers.
Besides, the providers will help you take care of server configuration, handle tasks like software updates and security tools. This helps you focus on building and growing your websites rather than trying to maintain them.
In addition to the above advantages, shared hosting also has negative aspects such as easy security problems from sharing resources with many websites on the same server. Website performance is not stable, when the traffic of other websites is high, it can slow down your website.
2. VPS – Virtual Private Server
VPS (Virtual private server) virtual server is a type of web hosting service that contains several accounts on a single virtual server but provides dedicated resources for each user.
With a VPS, website owners can deploy their own operating system (OS) and software.
There are 2 types of VPS hosting: unmanaged and managed.
With an unmanaged VPS, you are responsible for configuring and maintaining the server yourself, performing tasks such as attack monitoring, security enhancement, software installation and updates, and backups. To use this type requires the user to have a technical background.

The second type is managed VPS, for people who do not have in-depth knowledge or do not know much about technical proficiency but need to use VPS. However, with this type, you need to spend a higher amount to be provided with an additional admin package.
In general, VPS hosting does not affect the performance of the website by people on the same server, because the accounts are all allocated separate server space and memory, so there will be no competition. work.
The ability to scale the package easily reduces the risk of the website being hacked due to influence from other websites.
However, VPS is more expensive, requiring users to have more technical knowledge.
This service is suitable for those who require complete control over the server and do not want to depend on others.
3. Cloud Hosting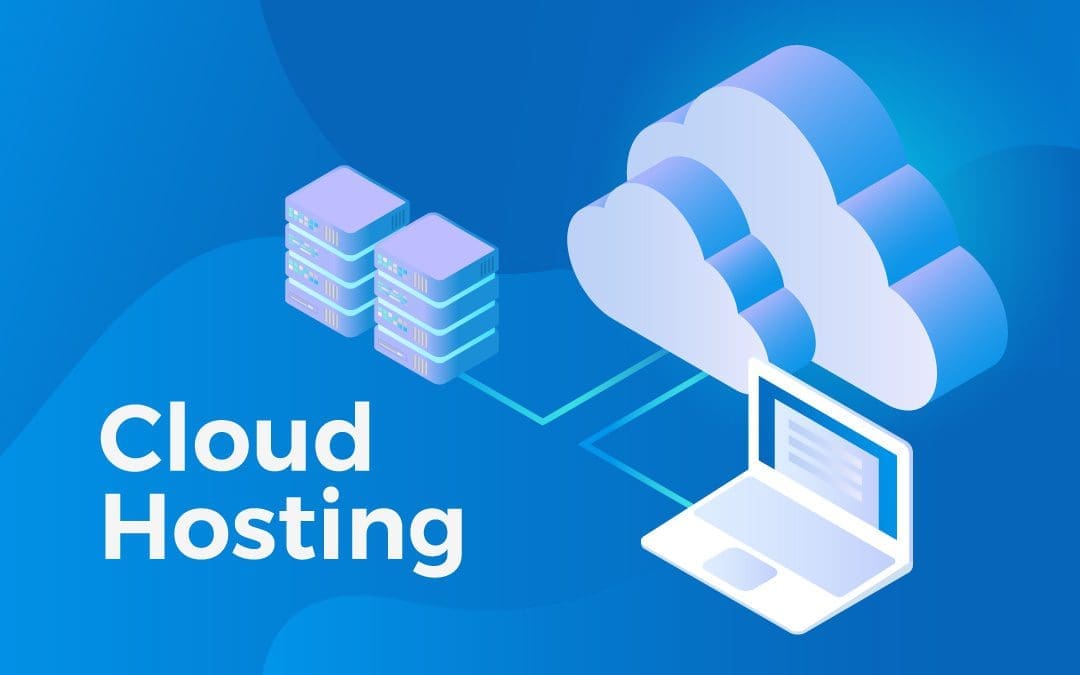 Cloud Hosting is a hosting that uses multiple web servers to ensure maximum performance and uptime.
Cloud hosting offers exceptional availability compared to other hosting plans, as it can deliver web files across several virtual servers. Handle higher surge traffic using other web servers for untapped resources.
The advantage of Cloud hosting is that it is safe from physical problems. When using a dedicated server, your website can stop working immediately if there is a sudden increase in traffic, an attack attempt, or a hardware failure.
However, with cloud hosting, if one physical server goes down, another will automatically start hosting your website to keep it running. Automatically back up web files, reducing the risk of data loss during a crash.
Quickly scale up services when there's higher demand without being limited by physical hardware.
However, with Cloud Hosting, users have to pay higher costs than VPS and Share hosting.
Cloud Hosting is suitable for medium to large-sized businesses that require high performance, bandwidth, and uptime.
Notes when choosing the right Web Hosting
If you are starting to build a personal blog or create a website for your small business, the following tips will help you choose suitable, nutritious, and cheap hosting.
1. Choose a hosting provider in Vietnam
It is a fact that most Vietnamese businesses prefer to use foreign products because the prices are pretty low. Still, they will face many difficulties in requesting support or dealing with unfortunate incidents in the long run.
The time zone or language difference will make you demanding and helpless if something unfortunate happens.
On the other hand, if you follow the hosting market in Vietnam in recent years, the domestic providers have changed and have much more competitive prices. At the same time, it is not inferior to foreign countries in terms of technology or hardware. In addition, you are also supported very quickly when you have problems with your service.
2. Support services that come with the service
When choosing a service, you often pay attention to the price of the service instead of the support that comes after you have purchased the service.
Currently, because of the increasing competition in the hosting market, providers will offer incentives or additional services after purchase. Some providers support free copyright themes or plugins for you, which helps you build a website and save costs.
3. Customer Support Service
Most providers promise 24/7 support but not 100% will be the same. This will be very influential in the future when something goes wrong.
Besides, the speed of processing and receiving customer requests is also critical.
To make it more intuitive, you can refer to technology forums to see user reviews about the speed of support of providers.
4. Diverse services, easy to upgrade
To avoid repeated data transfers, you should prioritize providers with diverse services that are easy to expand and upgrade when there is a higher demand. This will limit the time it takes to choose and move new providers or back up data.
5. Remember the preferential times of the year
As mentioned, Vietnam's hosting market is getting bigger and bigger, so the competition of providers is very high; so if you intend to buy hosting, please refer to the golden promotion times of the year to hunt for low prices, such as Black Friday, New Year, significant holidays in Vietnam.
Above is all the knowledge and experience to help you understand what hosting is, the types of hosting, and how to choose the right web hosting service.
AZDIGI is one of the leading Web Hosting providers in Vietnam today, with various service packages to ensure that it is always suitable for all user needs. In addition, customers will receive a free library of copyrighted WordPress plugins/themes and a dedicated 4-tier technical support mode to help customers always receive dedicated support 24/7/365.
Refer to the Hosting service here!
Good luck