How to switch Webserver on aaPanel
Welcome back to the AZDIGI documentation channel. In today's article, AZDIGI will guide you through switching web servers on aaPanel. In aaPanel, the feature that users like the most is the flexible webserver switch without causing errors to the source code.
When you are using NGINX, you can switch to OLS or Apache. And how to do it, please follow the steps below.
Step 1: Check the webserver and uninstall it
First, log in to aaPanel => select App Store => find the current webserver, then click Uninstall to remove. The removal does not affect any web data, so you can rest assured.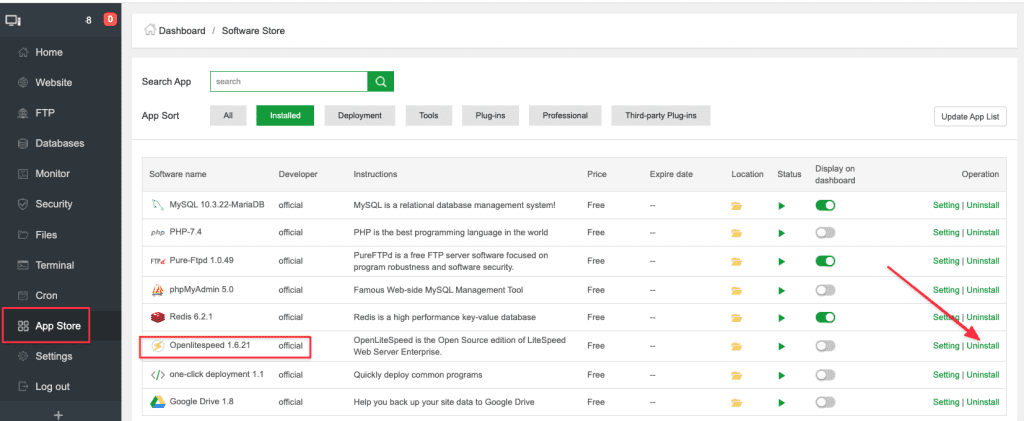 Next, select Confirm to confirm this removal. Once the removal is complete, proceed to step 2.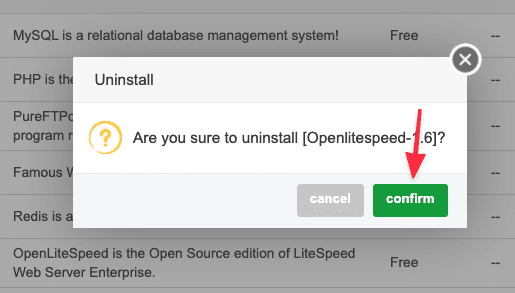 Step 2: Install the new webserver
Next, select App Store => All and navigate to the webserver you need to install.
NGINX: NGINX webserver
OLS (OpenLiteSpeed): Support mod .htaccess is not full as Litespeed Enterprise
Apache: Full support for mod .htaccess
Select the webserver you need to install and then click Install.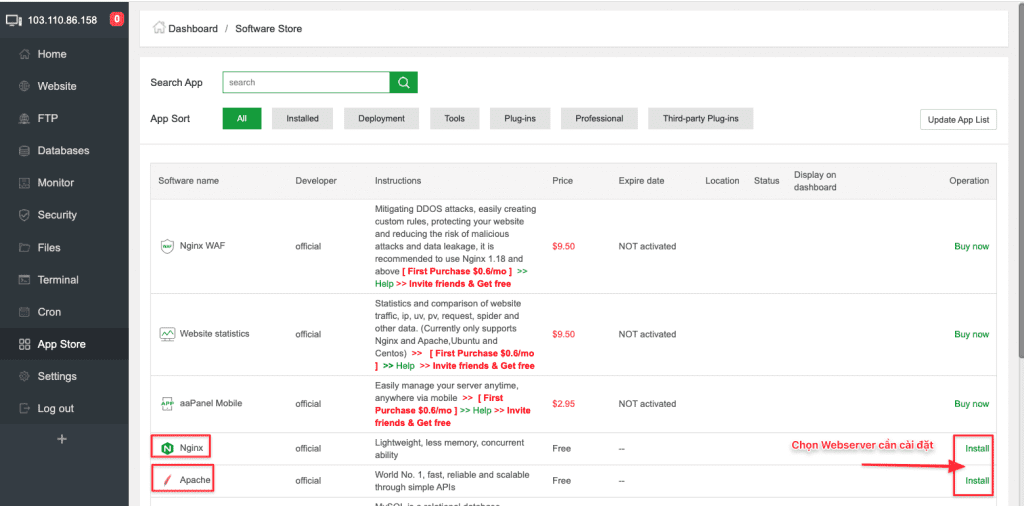 At the next window that appears, choose the following:
Version to install: Select the version to install
Method: If you choose Compilded, it will install from the source and the installation time will take 1h-3h. If you choose Fast, it will shorten the installation time and the installation time will be from 15-30 minutes.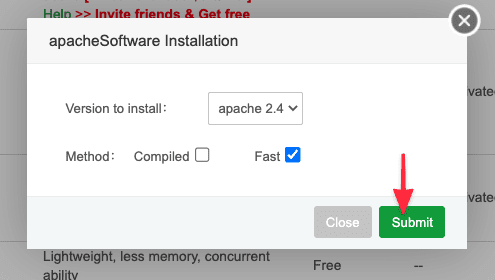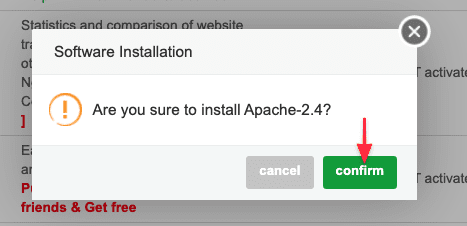 Illustration of the process: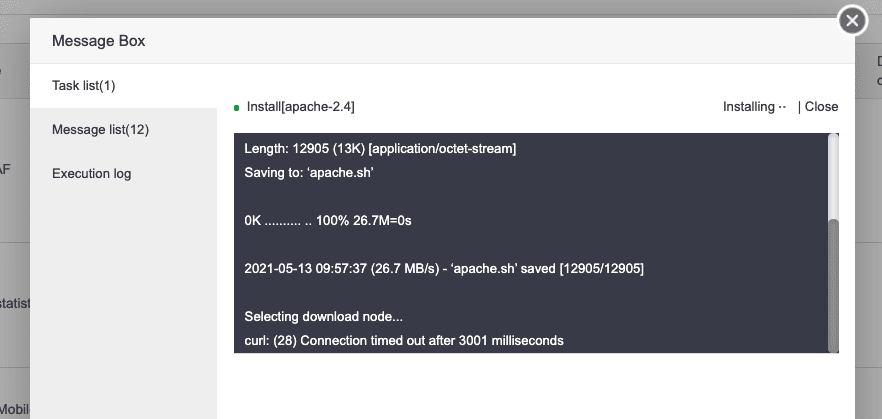 Step 3: Restart the webserver
After successful installation, please restart the service to work normally and stably. You select the webserver server and click Setting.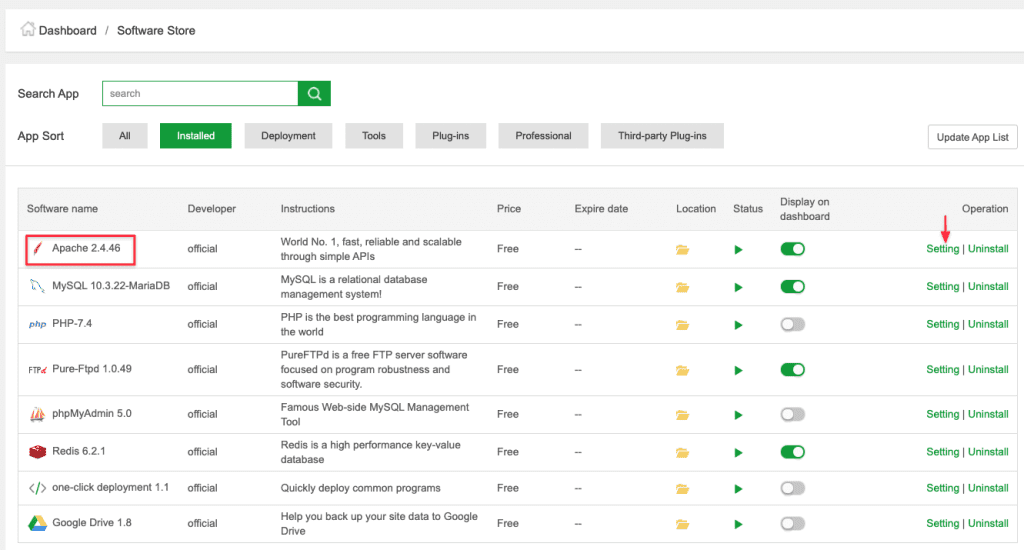 Then select Services => Restart.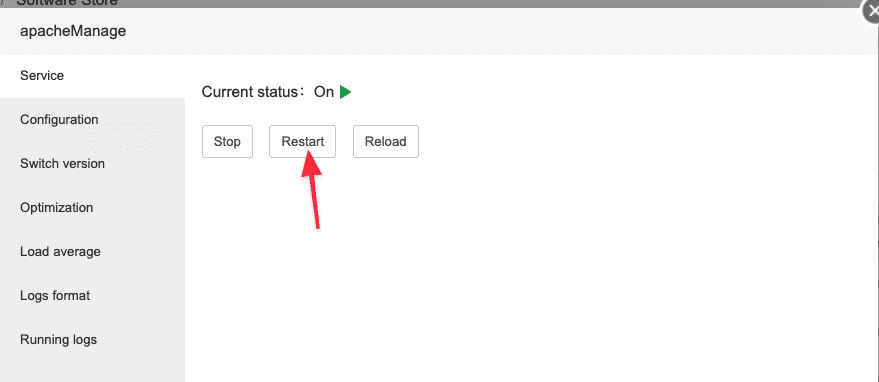 Thus, AZDIGI has completed the steps to convert Webserver on aaPanel. Wishing you success!
See more useful articles about aaPanel at the following link:
If you need assistance, you can contact support in the ways below: