Installing Let's Encrypt Wildcard SSL on DirectAdmin with 3 simple steps.
Introduction
Wildcard SSL is a type of SSL certificate used for the primary domain and all subdomains. Wildcard certificates have a wildcard asterisk (*) in front of the primary domain (e.g., *.azdigi.com). A one-character SSL/TLS certificate allows the primary domain to represent subdomains to be generated from itself.
For easy visualization, when you use Wildcard SSL, in addition to the primary domain azdigi.com being used as the certificate, all subdomains are created from azdigi.com as blog.azdigi.com , huongdan.azdigi.com , my.azdigi.com … will all be using the same Wildcard SSL certificate without you having to install each subdomain manually. In addition, Wildcard SSL will not limit the number of subdomains used.
Currently, Wildcard SSL both has free and paid support from SSL vendors. In this article, AZDIGI will only show you to install free Wildcard SSL from Let's Encrypt. However, now to install free Wildcard SSL from Let's Encrypt, we will no longer be able to install it in the usual way, but instead, you need to meet the following:
Conditions to be met to install Wildcard SSL of Let's Encrypt:
The DNS server must have API connection support.
The DNS server must be on the DirectAdmin provider list.
If you are interested in the paid SSL service, you can refer to the SSL service at AZDIGI.
Implementation Guide
As I mentioned above, to install Wildcard SSL from Let's Encrypt, we will need to use the API of the domain DNS server to connect to the Let's Encrypt server. Currently, my domain uses Cloudflare's DNS, so I will show you how to install Wildcard SSL through Cloudflare's DNS in this article.
Step 1: Create API Tokens and API key on Cloudflare
You log in to the Cloudflare account to manage the domain name that needs to be installed SSL => go to the API section, create and store the following necessary information:
With an API token, we need to create it manually by clicking on Get your API token.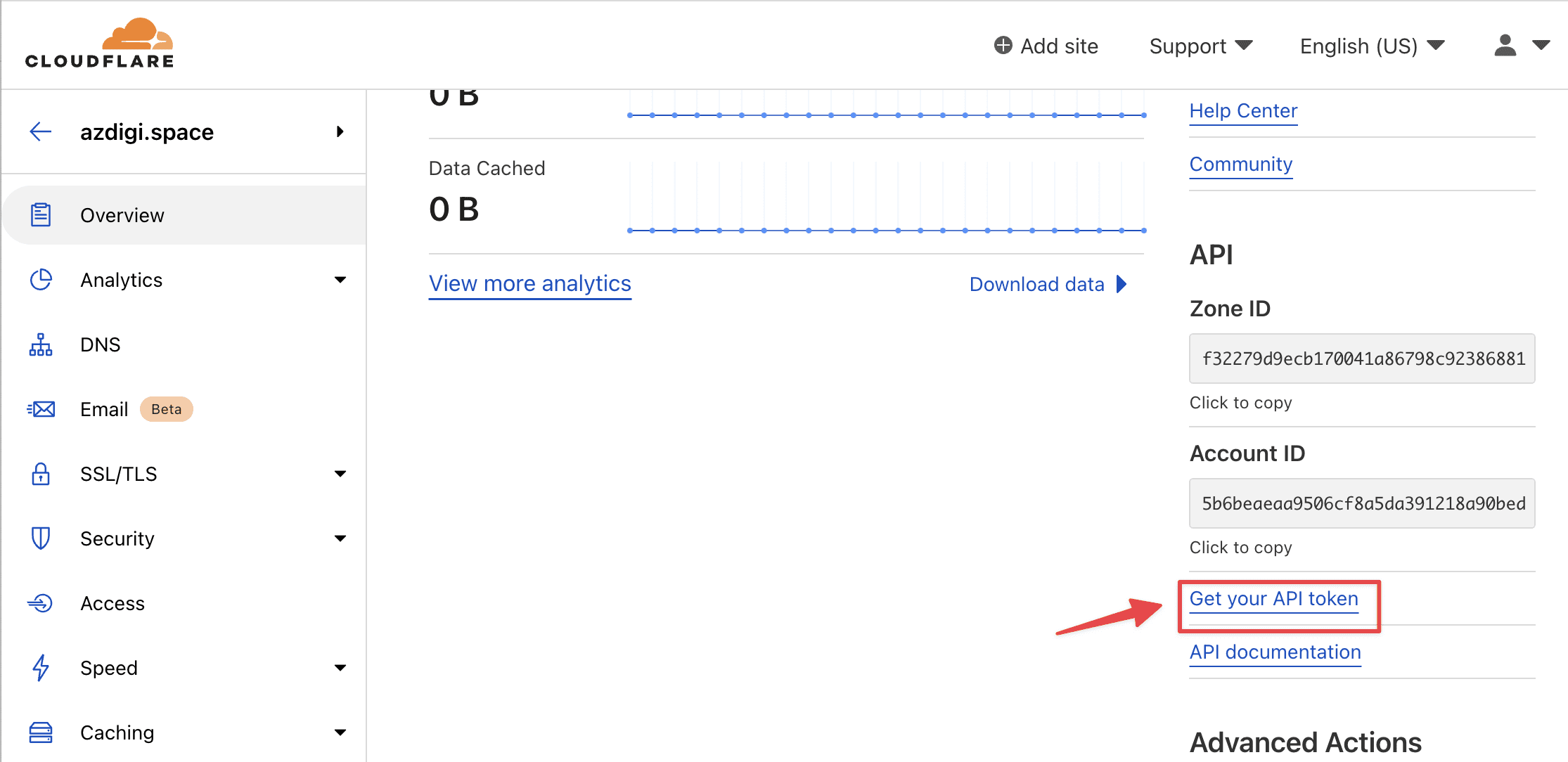 => click Create Token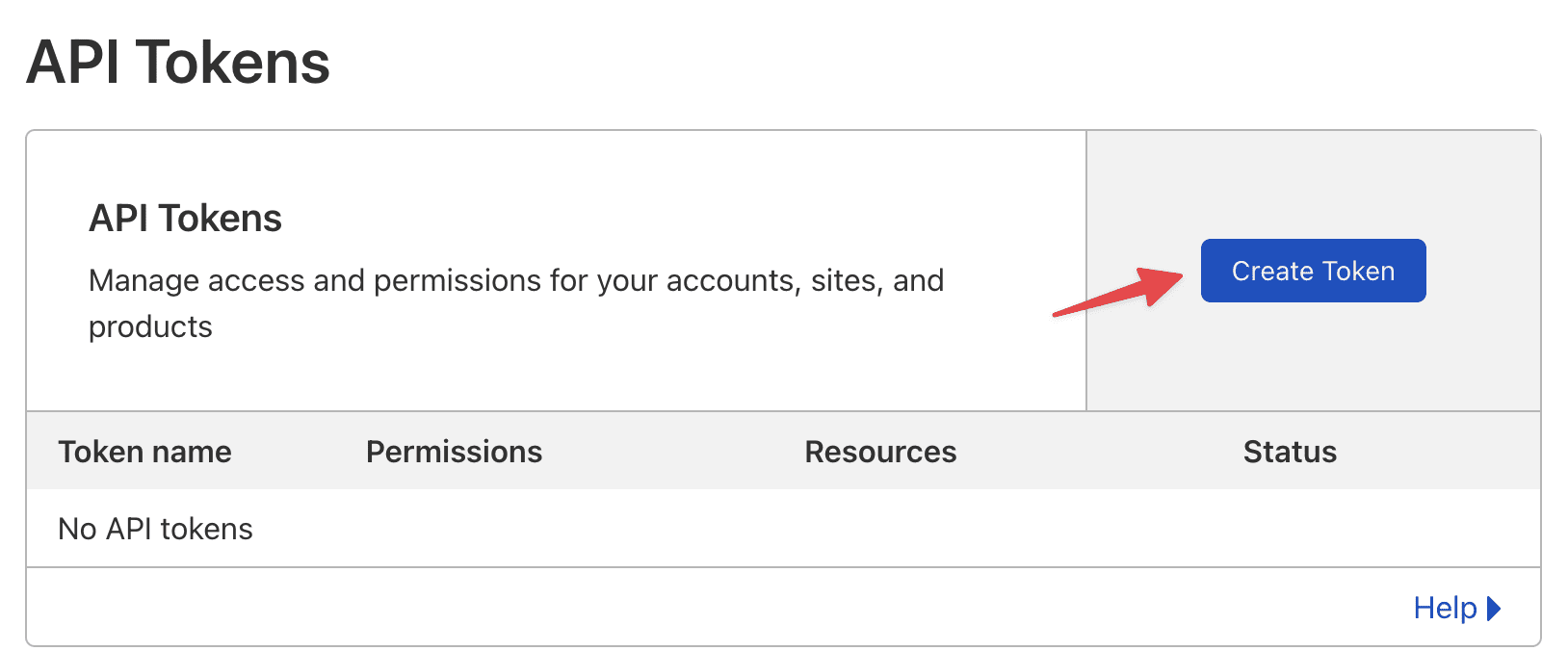 Next, find the Custom token section => click Get started

Continue to the API Tokens section, you just need to select the sections as shown below, then click Continue to summary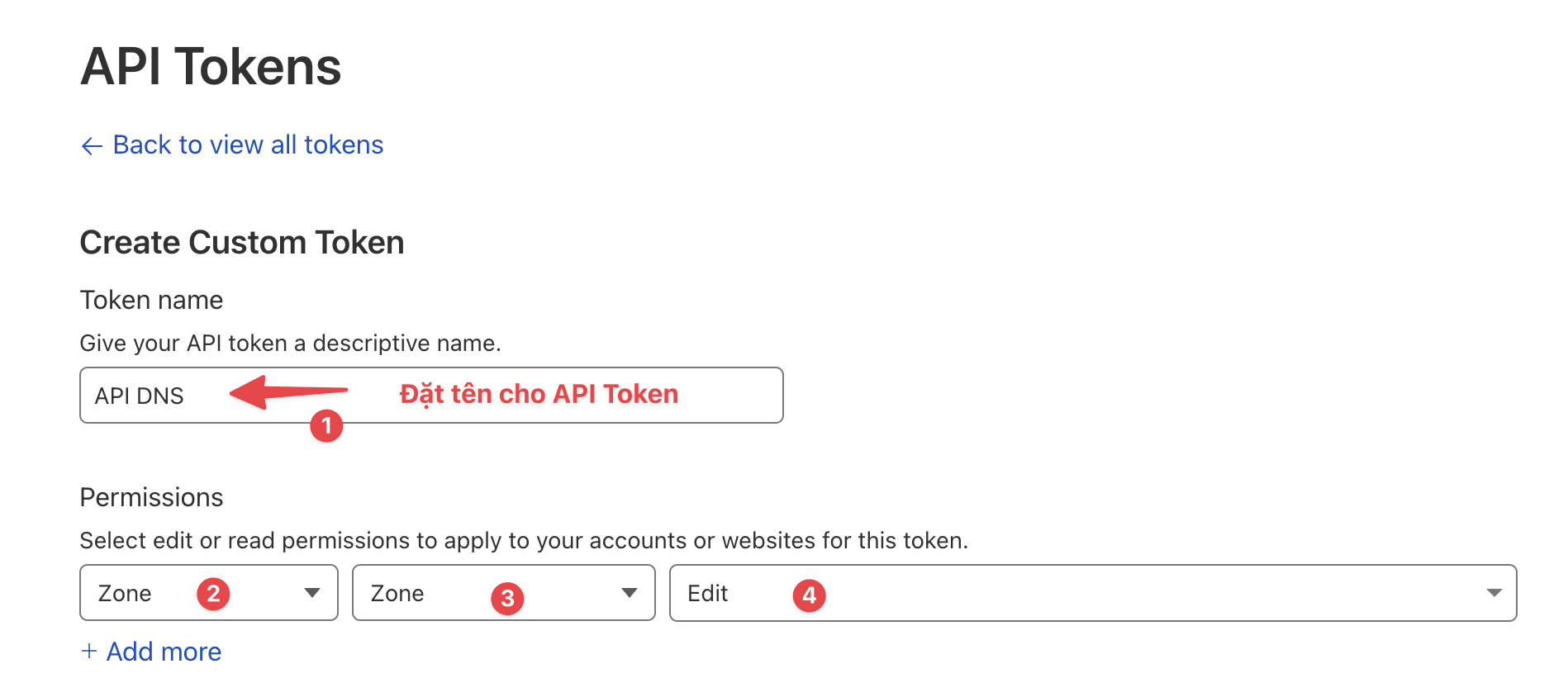 Next, click Create Token to complete the configuration.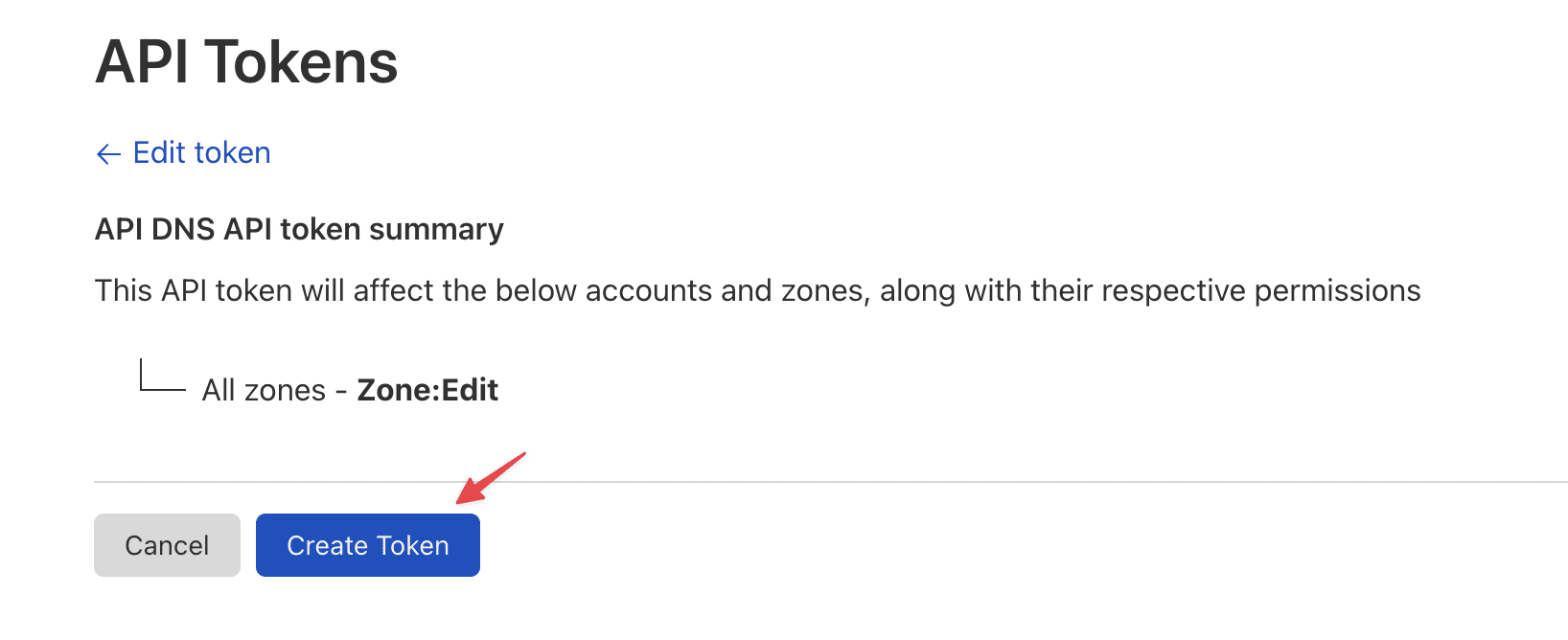 If successful, you will get API Tokens and please save that information.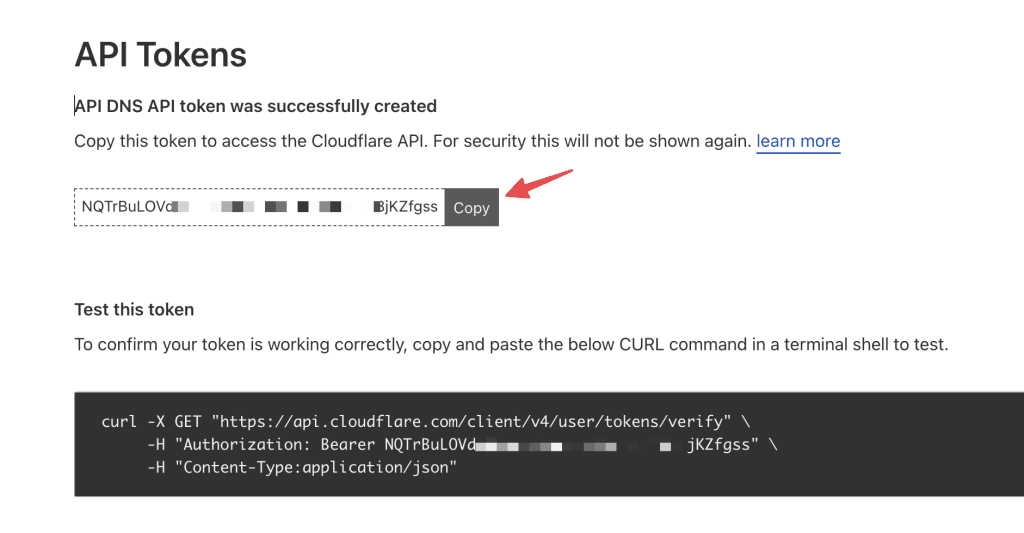 With the API key, we need to create it manually by clicking on Get your API token
Next, in the Global API Key section, click View

You need to enter your Cloudflare login password and confirm the Captcha.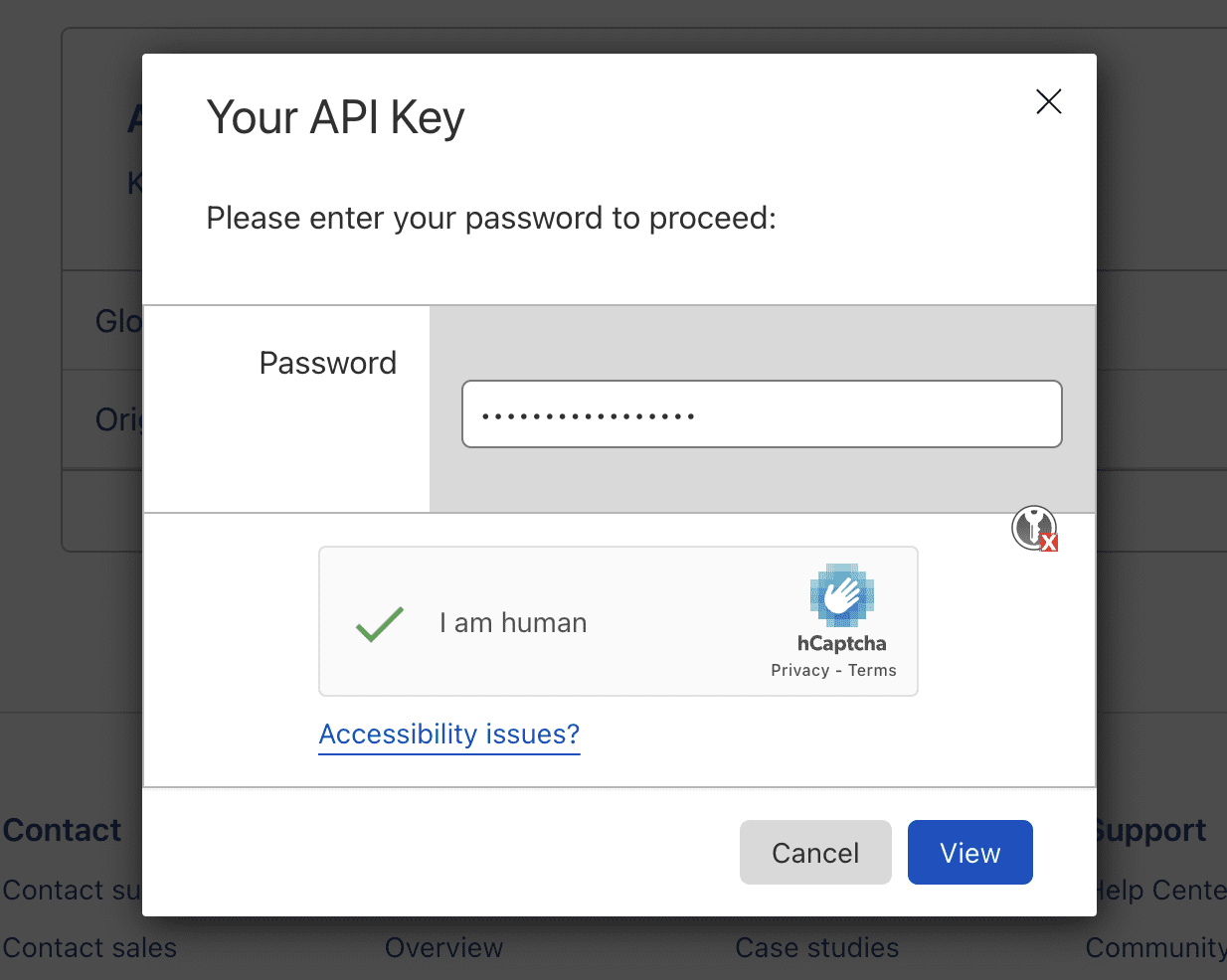 After successfully entering the password, Cloudflare will show Your API Key, you need to save it to configure in the next step.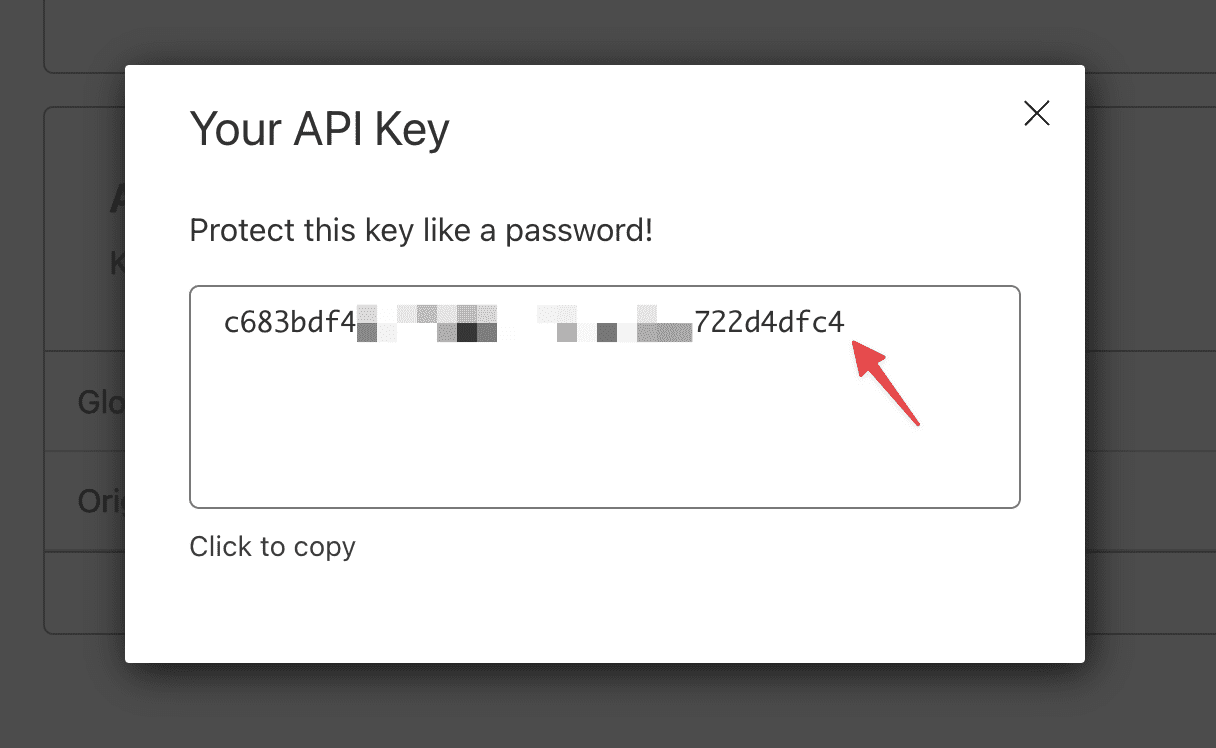 Step 2: Install Let's Encrypt Wildcard SSL on DirectAdmin
To install Wildcard SSL Let's Encrypt on DirectAdmin, first, you need to log in to DirectAdmin => access
Account Manager >> SSL Certificates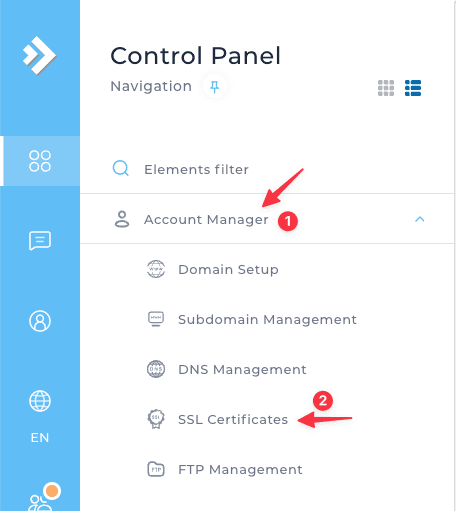 At the SSL interface, you choose Free & automatic certificate from Let's Encrypt (1) >> Wildcard >> DNS Provider and select your DNS server, there will be many DNS servers in the world, but the suppliers in Vietnam are not present here. So I chose Cloudflare and filled in the following information:
In there:
Account email: Enter Cloudflare admin email.
API key: Enter the API key obtained in step 1.
API token with DNS & API token with Zone: Enter the API token created in step 1.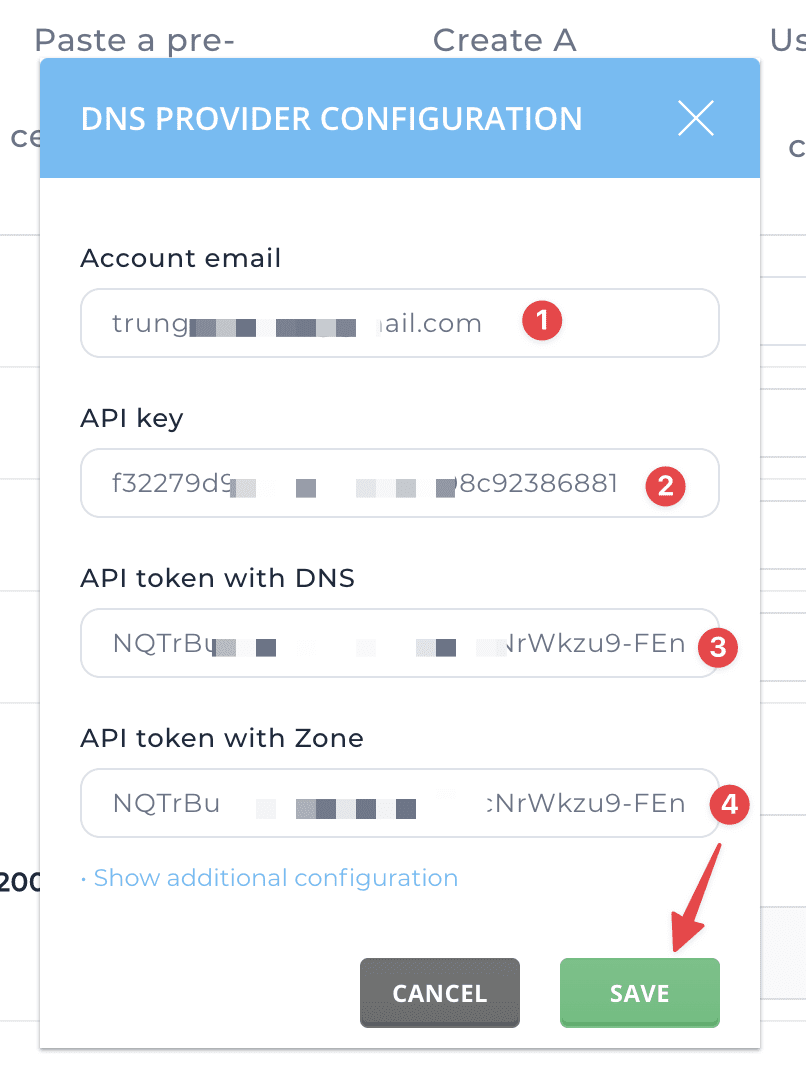 Next, review the information to see if it is complete as shown below. If it is complete and correct, click Save to proceed with the installation of Wildcard SSL.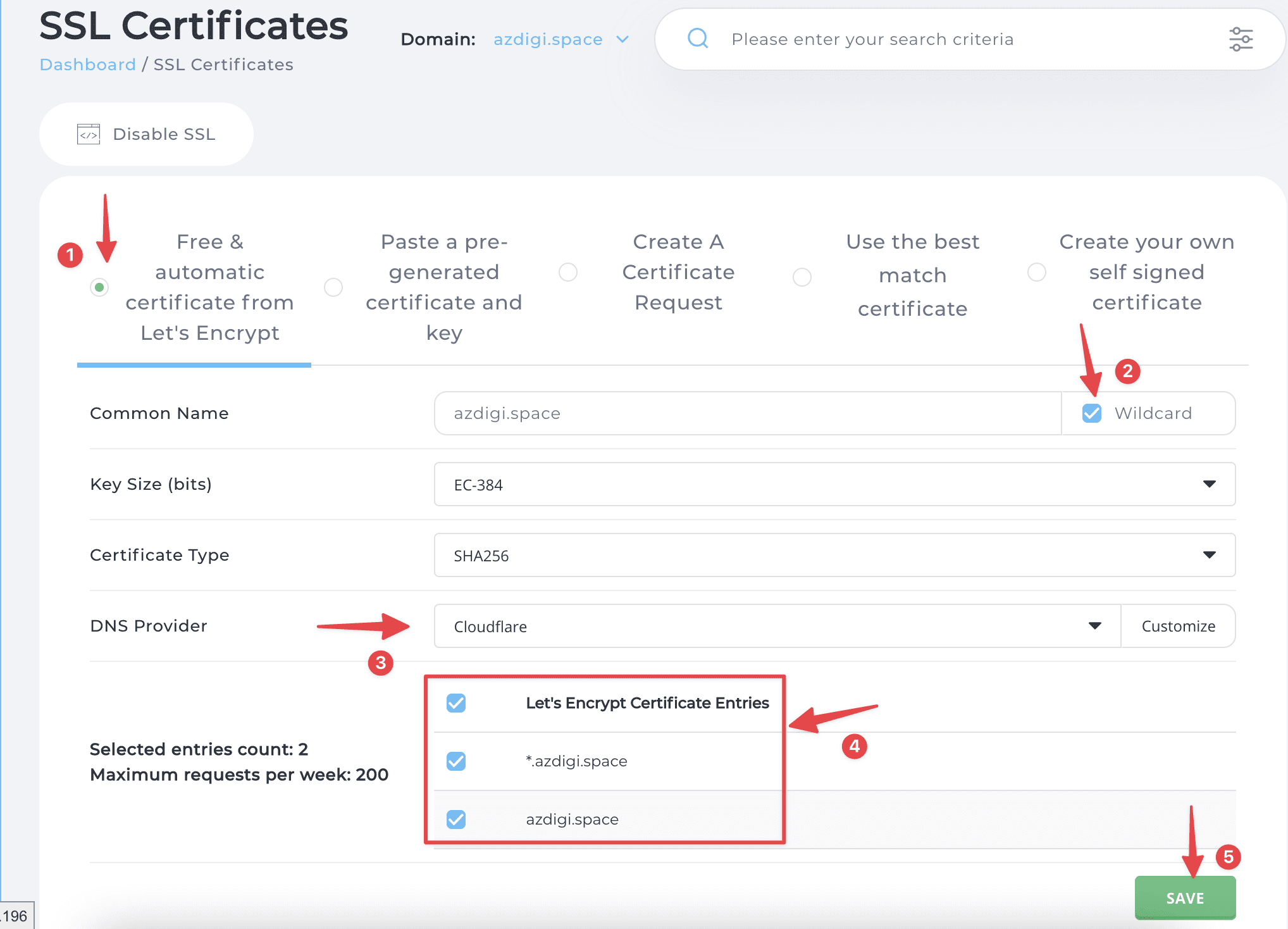 After clicking Save, you will receive a notification that the SSL installation process is running in the background, you need to wait and check the results in the system message.

If the installation is successful, you will receive the message LetsEncrypt request successful.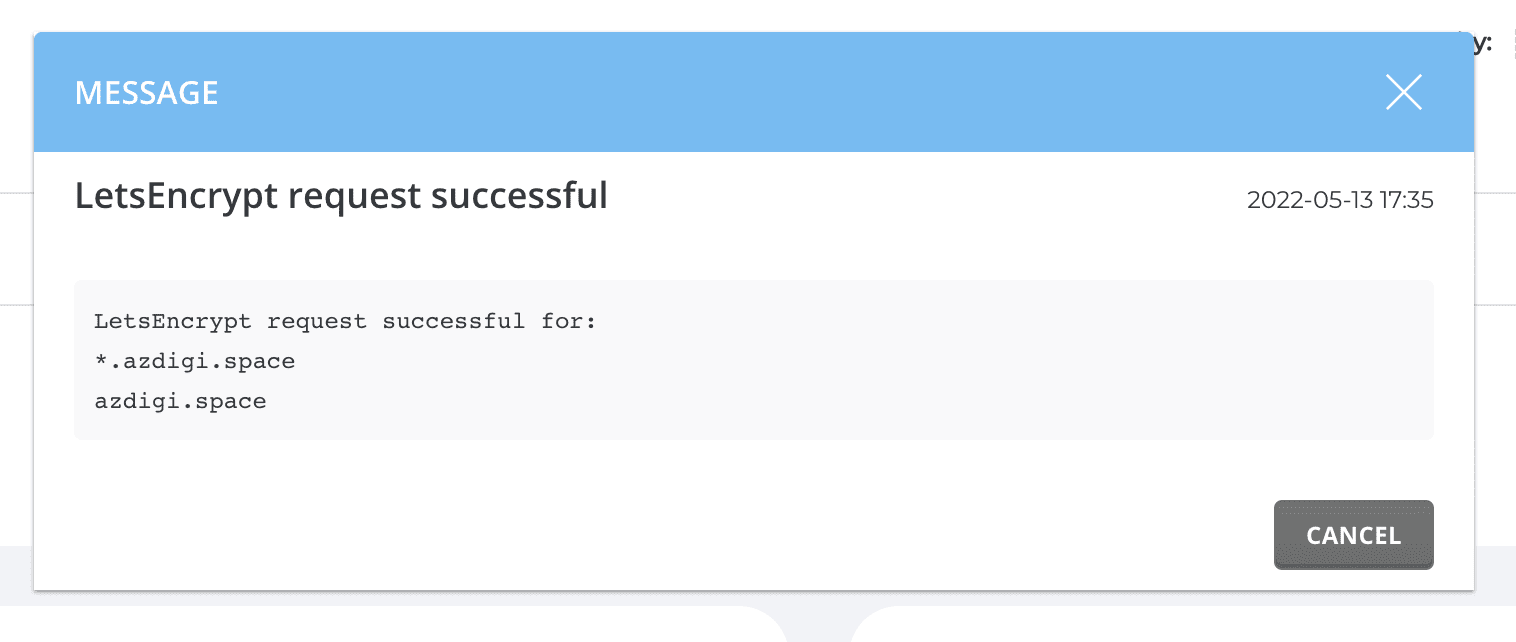 Step 3: Check the certificate
After installing Wildcard SSL, you can check the website's certificate through some SSL Online check pages below:
This is my result after checking, as you can see, my website is now installed with Wildcard SSL from Let's Encrypt successfully.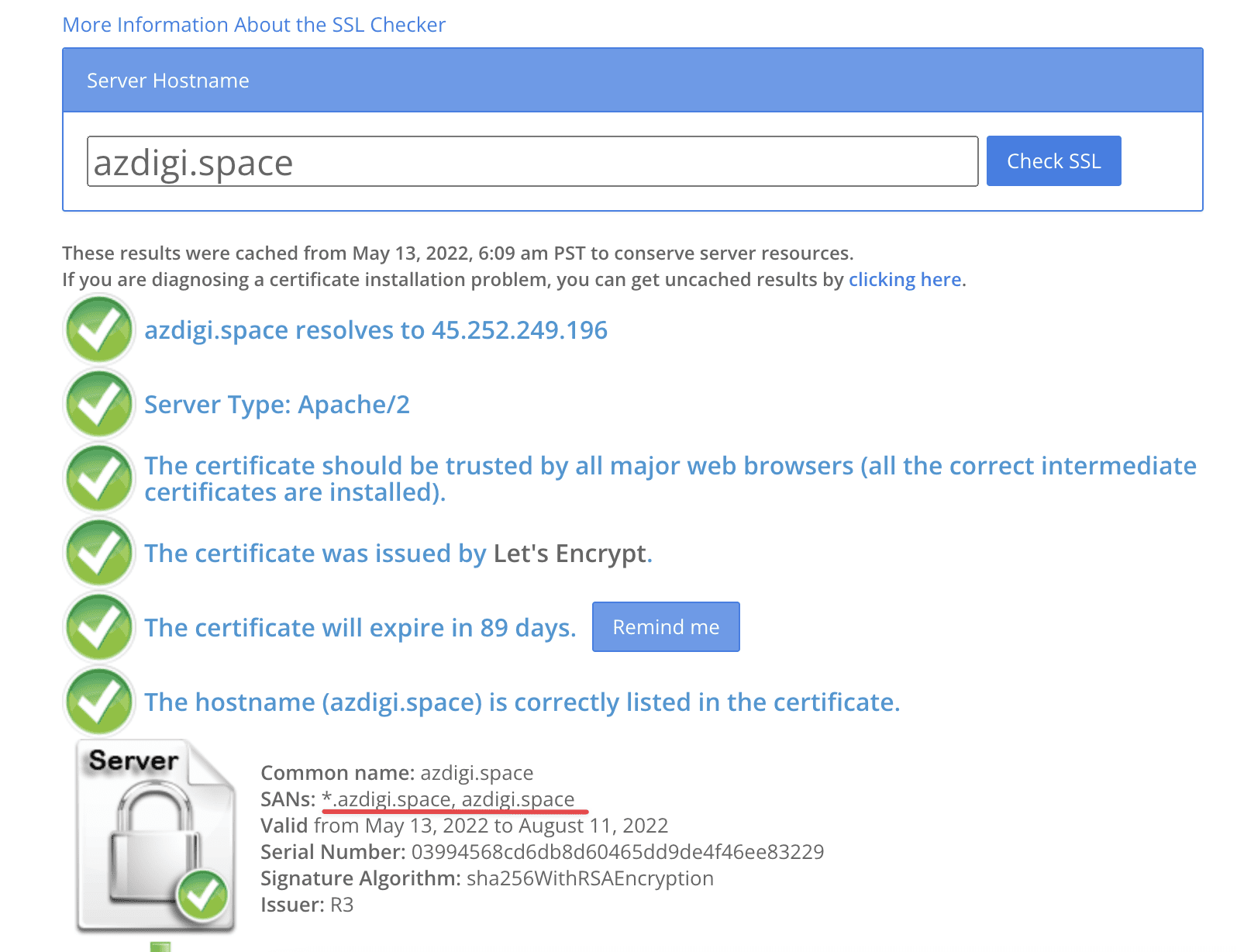 Thus, AZDIGI has shown you how to complete the Let's Encrypt Wildcard SSL installation on DirectAdmin. Using Wildcard SSL will save you a lot of time if you need to create many Subdomains for testing or as satellite sites for the main website. Hopefully, this article will be helpful to you, wish you success!
You can refer to other instructions at the link below:
If you need support, you can contact support in the ways below: