AZDIGI's Hosting services have a free SSL function built-in, making it possible for all websites to use the HTTPS protocol to make the website more secure without having to pay.
Similar to Hosting, customers using VPS/server can also install free SSL on their servers.
However, besides the free SSL, AZDIGI also offers another option: the paid SSL Certificate service. So is the paid SSL any different from the free SSL? AZDIGI will answer for you in this article.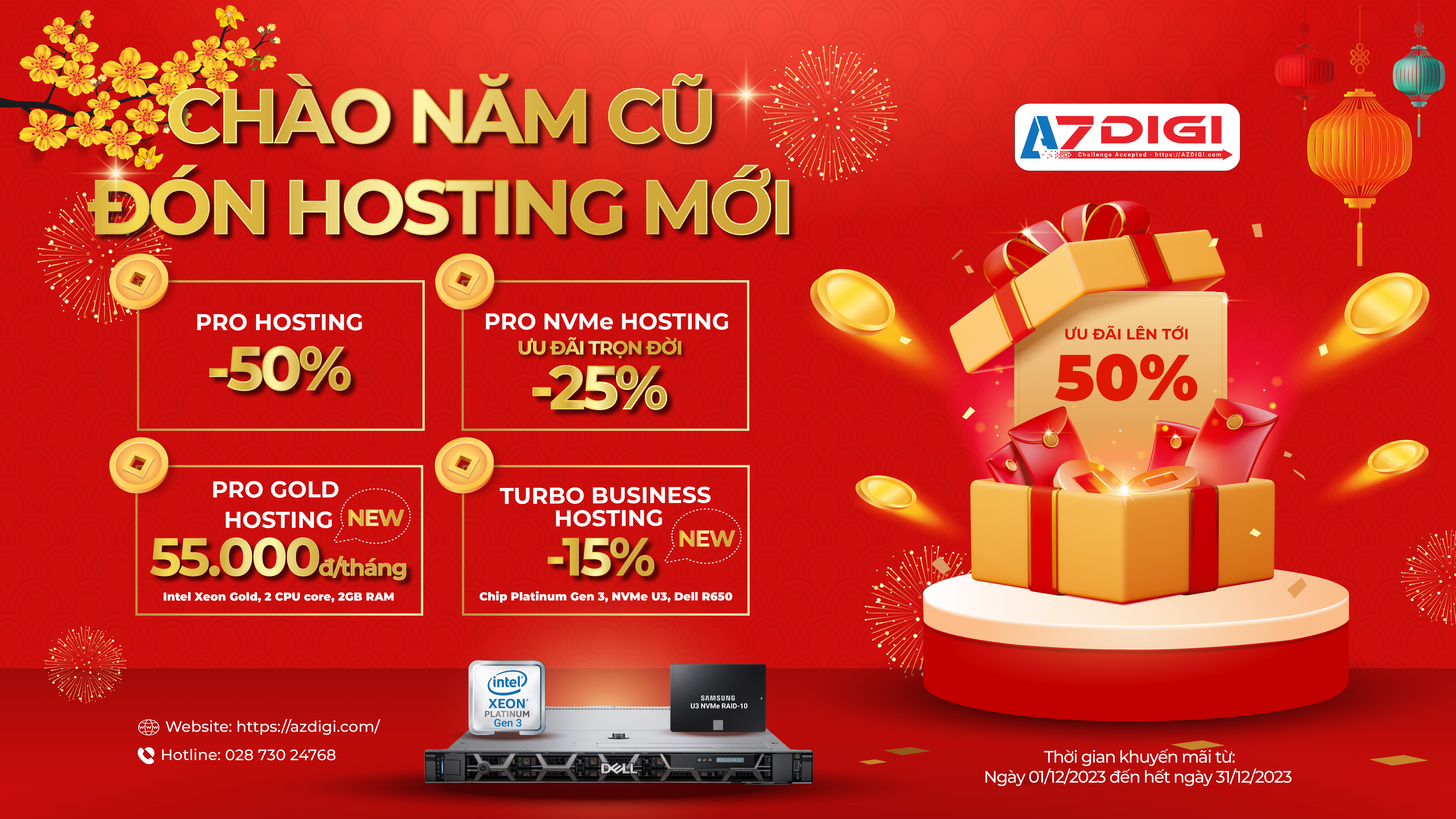 What is the difference between a paid and free SSL certificate?
Everything has a price and so do SSL certificates. With paid SSL certificates, your certificate will be more reputable because it is endorsed by reputable organizations such as Sectigo, GoGetSSL, GeoTrust, Symantec,…depending on which provider's certificate. Meanwhile, the free SSL certificate is endorsed by Let's Encrypt of the Internet Security Research Group (ISRG).
And in the paid SSL certificate, you can do one-time validation for up to 1 year or longer, depending on the certificate type, while the free SSL certificate will have a term of 3 months. That means with a paid SSL certificate, you only need to certify it once and use it for up to 1 year before it has to be renewed, while the free 3-month certificate will have to be renewed once. However, with Hosting services at AZDIGI, the free SSL certificates will be automatically renewed as long as your website is still in use at AZDIGI.
If you have a lot of visitors using older versions of devices and browsers, the free SSL certificate will not work, you can see the list of devices/applications and versions that Let's Encrypt is support here . With its paid SSL certificates, it supports almost all devices and applications from the old version to the new version.
Another reason to choose paid SSL is that each certificate comes with a call as "insurance" when using SSL and is paid by the certificate authority. That is, when using their SSL certificate, if your website has an SSL error that causes customers to lose money on your website, that organization will pay a premium for customers who lose your money.
And finally, the paid SSL certificate will support different levels of authentication to make certificates even more prestigious, including Organization Validated (OV), Extended Validation (Extended Validation) and these certificates are only issued to operating companies/organizations. If the website uses this certificate, it will have an extremely high reputation. Since in some cases like e-commerce websites, OV and EV type certificates are required, only a paid SSL service can be obtained.
Are free SSL certificates good security?
In terms of security, Let's Encrypt's free SSL certificate is exactly the same as other paid SSL certificates that support the RSA public encryption algorithm with a minimum key length of 2048 bits. Moreover, Let's Encrypt was born to help every website around the world become safer and more secure, with support from big brands like Cisco, Google, Mozilla, Facebook,…so you are complete can trust.
So when to use a Paid SSL Certificate?
For regular websites, you can use the free SSL certificate built into Hosting at AZDIGI or install it yourself to save costs.
However, if you use an e-commerce website or a business website, it will be better if you use paid SSL certificates, or use certificates with a higher level of authentication such as OV, EV to enhance your reputation.
SSL Certificate Service at AZDIGI
AZDIGI provides many different types of paid certificates from many reputable validators such as Sectigo (Comodo), GeoTrust, GoGetSSL, Symantec with many different authentication levels from DV to OV, EV that support SANs.
When you register for an SSL certificate at AZDIGI, you will get:
Best price SSL certificate service.
Support authentication and free installation with DV certificate type.
Refund within 7 days if not satisfied or authentication failed.
Technical support during use.
For more details about SSL certificates, you can refer to https://azdigi.com/chung-chi-ssl/.