Hi guys, In some cases, you forget SSH information or lose information before saving it, today's article AZDIGI shows you to perform reset the SSH password of Turbo Cloud Server service through the administration interface.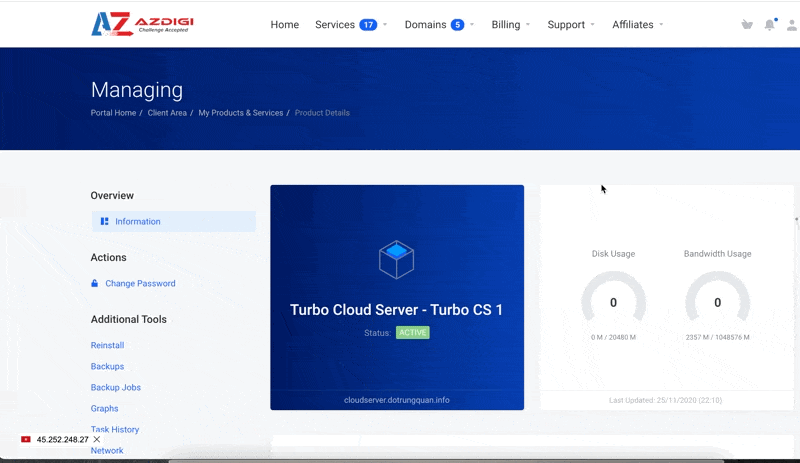 Step 1: Login to admin.
First you need to log in to the AZDIGI service admin page at https://my.azdigi.com/clientarea.php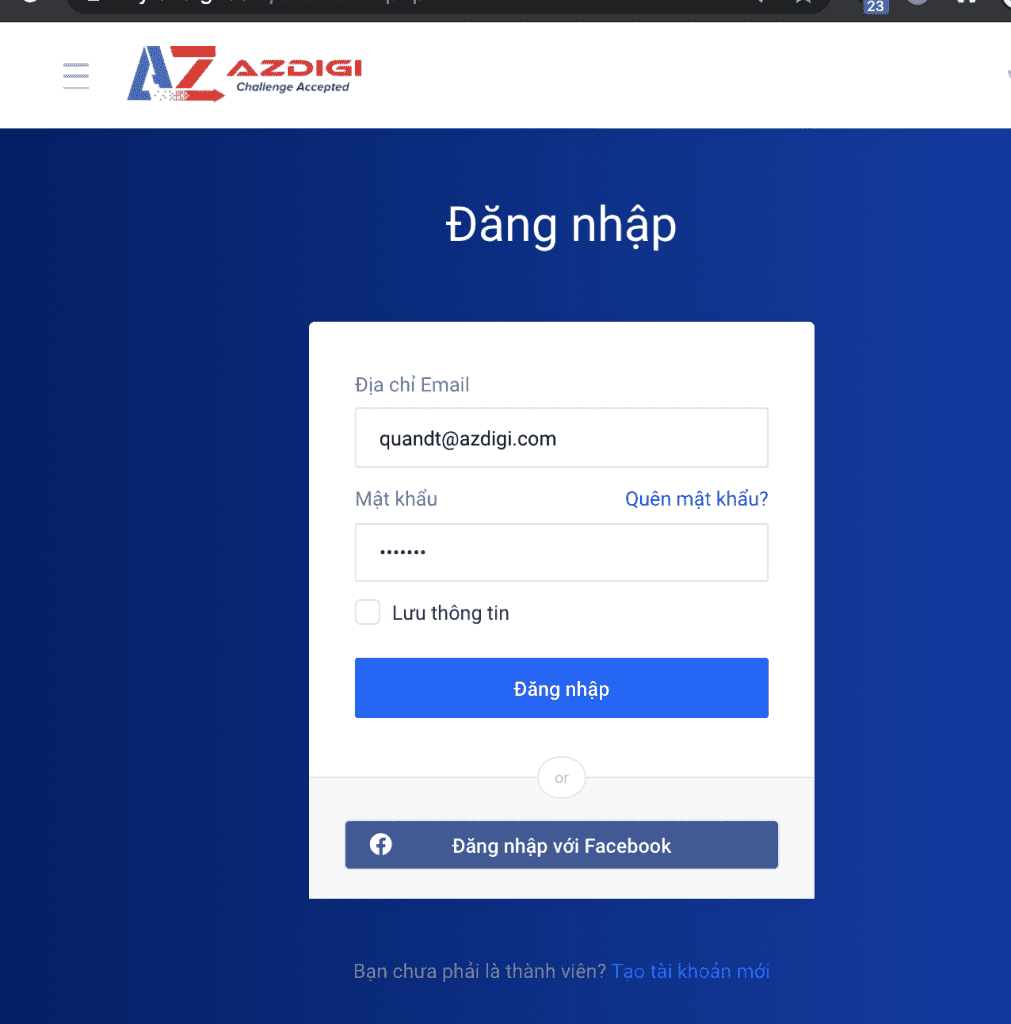 Next, click Services => My Services to enter the list of services.

Then you click on Turbo Cloud Server – Turbo CS Service to enter the service management interface.
Note: Do not click on hostname, if you click on hostname, it will open a browser to access hostname.

Step 2: Change the password
You click Change Password in the Actions section to change the new password.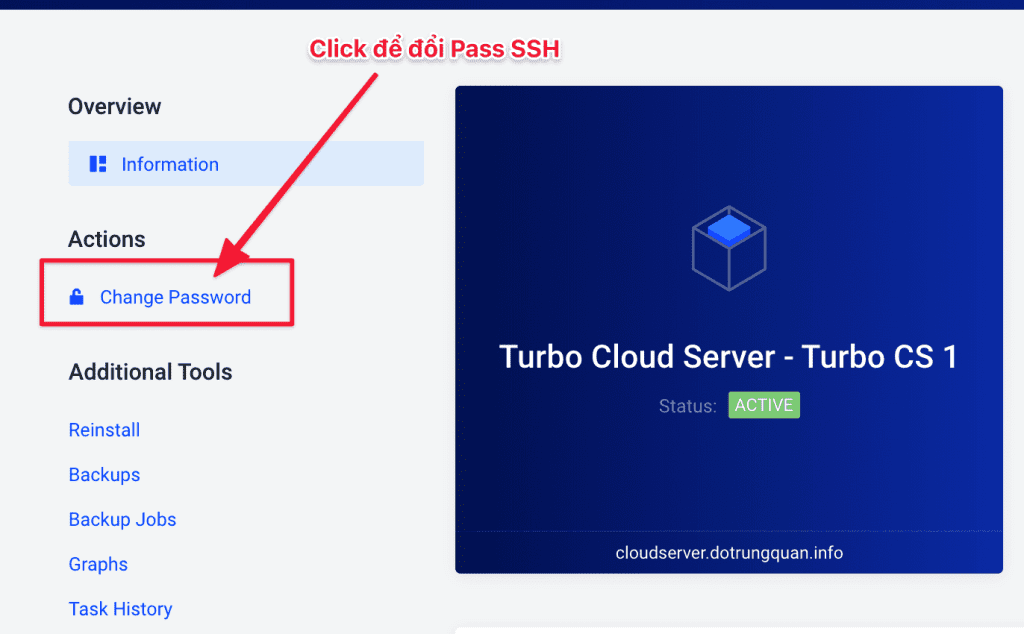 Please enter a new password or select Generate Password to generate random => click Save Changes to apply the changes. If the screen displays the message Password Changed Successfully! is completed.
Note: Do not set a password like 12345678 or simple characters because it is easy to be exposed. .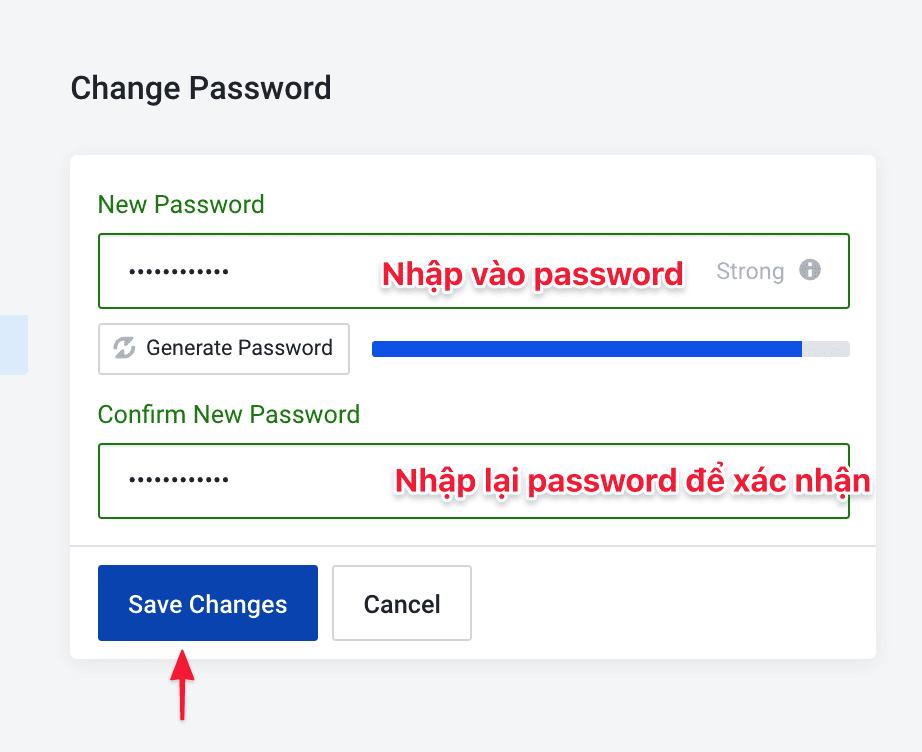 Thus, the steps to perform Reset Password has been completed. Now you can SSH into the server with the new password.
If you have questions or need technical support. Please contact the Technical Department using the information below.
Technical Department contact information