The trial policy is to help customers experience the service quality at AZDIGI, making a payment decision within 7 days of trial for official use. The trial is applied to the service package the customer needs to register and there will be no difference compared to the official service package.
During the trial period, the customer will register as a regular service. Then, AZDIGI will activate it in advance for the customer to use and make the payment later 7 days.
The 7-day trial policy applies to the following services:
To start the trial, go to the Hosting service page, you need to register for a trial and click the Register button on the service package you need to try.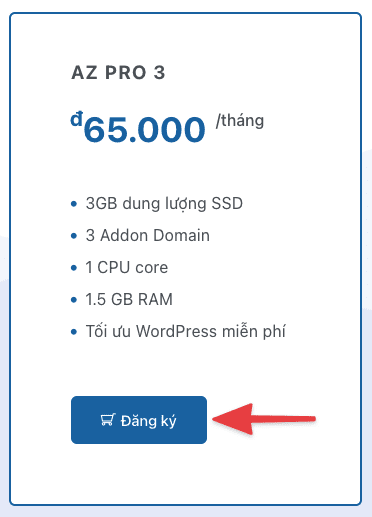 Then, register for the service as usual by following the steps on the website or following the instructions to register for the Hosting service.
After the registration is completed (until the system has generated a payment invoice), you can contact our support team here to request trial activation. The Business Department will check and activate within 30 minutes during working time.
If you encounter any difficulties during payment, please contact AZDIGI's Customer Service Department via live chat at https://azdigi.com or hotline at 028 730 24768.