Notify Woocommerce orders via Telegram with 4 extremely simple steps.
Introduction
Currently, the use of the Telegram application as a communication channel & notification channel is increasingly popular and gradually becoming an indispensable application for most users worldwide. With the Telegram application, the developer has done a great job in developing an application where the privacy and security of the user come first and is not under the control of any organization.
In addition to being a highly stable and secure chat application, Telegram is also a convenient and fast notification-receiving application and it supports cross-platform channels by creating and connecting exclusively through API / Tokens. .vv And in this article, AZDIGI will guide you to use Telegram as an order notification channel for your WordPress website, with a combination of Telegram and Woocommerce through a Plugin called Notification for Telegram.
Here are some features that Notification for Telegram brings:
Get new order notifications in Woocommerce.
Get a Woocommerce order notification when the status changes.
A new field on the Woocommerce checkout page allows customers to add their telegram alias.
Detailed product information, product status in stock or out of stock.
Show Telegram Nick link in order details.
When a new form is received (supports WPForm, CF7 and Ninjaform)
When a new user subscribes or unsubscribes mailchimp. Integrated MC4WP
When a new user registers.
When user login failed.
When the user adds a product to the Woocommerce cart.
When receiving new Pending posts.
Say to speak function to make bot say Something to everyone.
The Cron job detects and notifies when Plugins & Core need updating.
Send custom messages with Shortcode anywhere in your WordPress.
Implementation Guide
Step 1: Create a Token on Telegram
To connect with @BotFather to get a Token, go to Telegram => search @BotFather and select @BotFather with a tick √ as shown below. Or you can go directly to https://telegram.me/BotFather link to connect with @BotFather.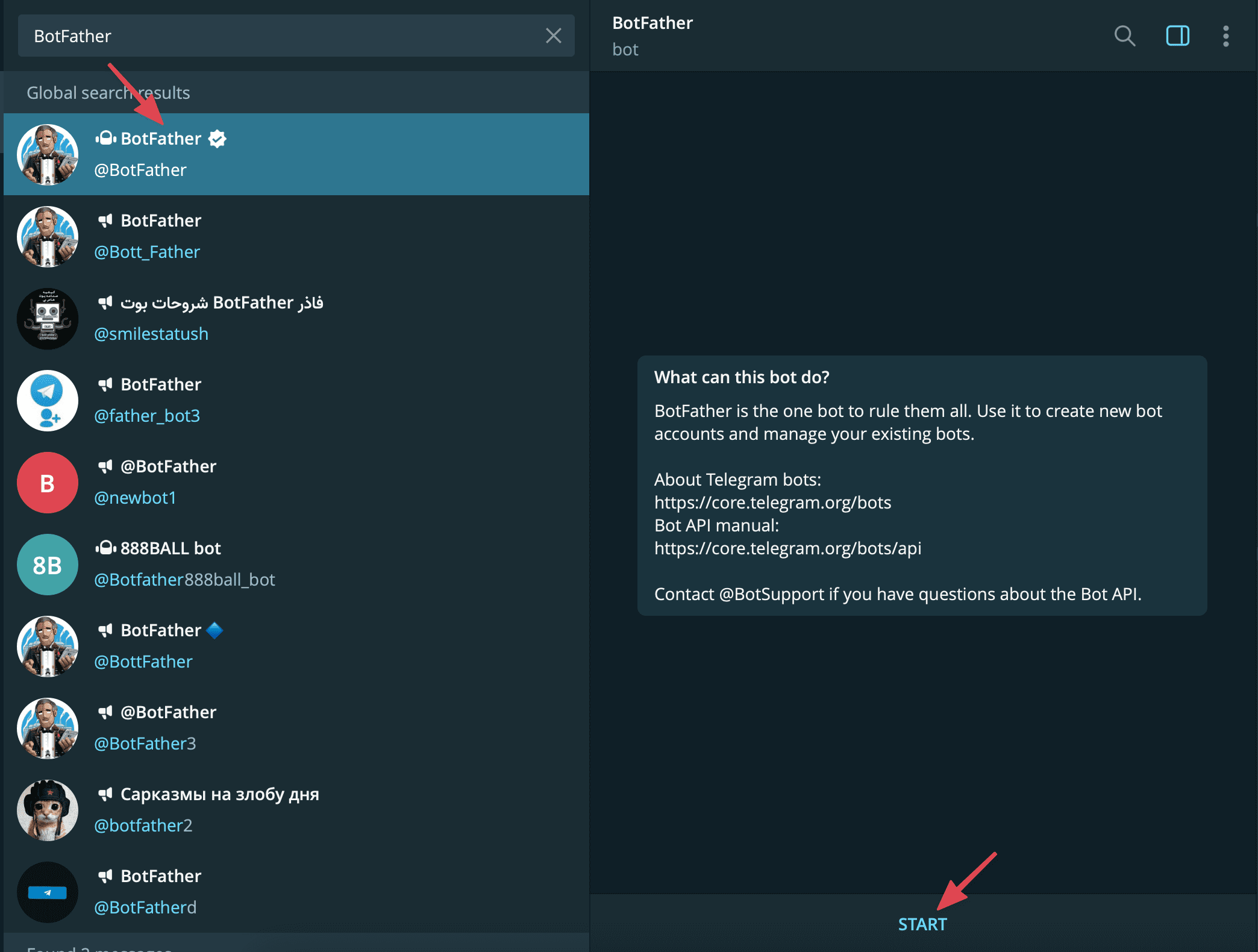 Type /newbot to create a new bot.

Next, you enter a name for the bot to create (Note: the bot name must end with the word Bot. For example, kbazBot )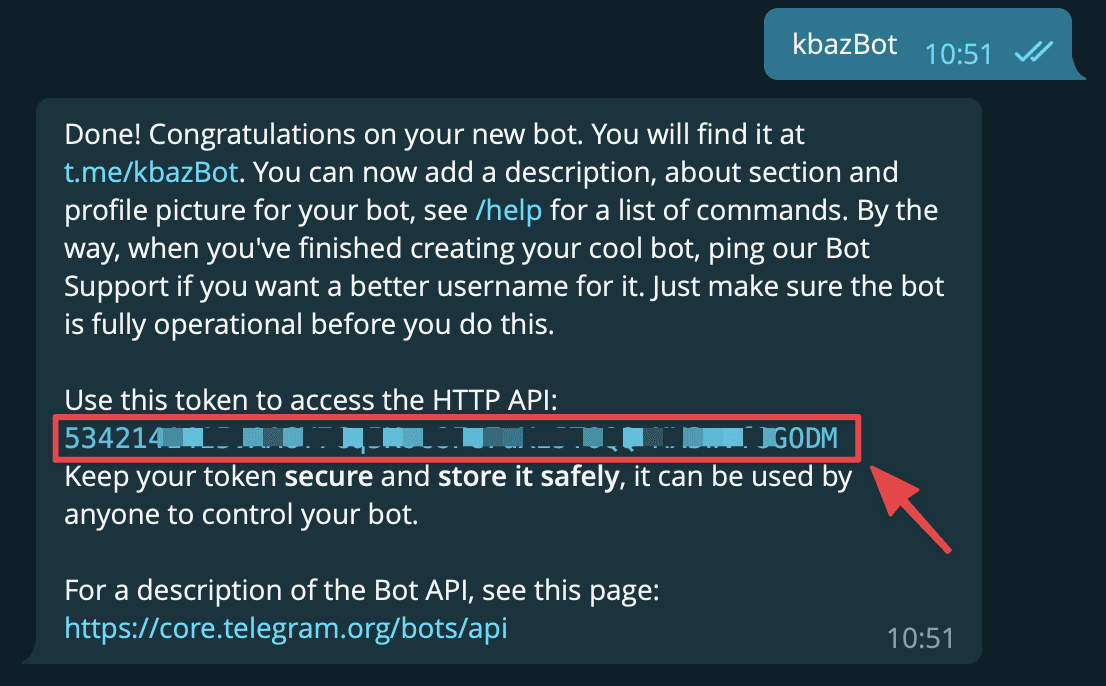 After successfully entering the Bot name, you will be provided with Token to access HTTP API as shown above (red frame). You proceed to save this Token segment.
Then you press START bot just created for it to work.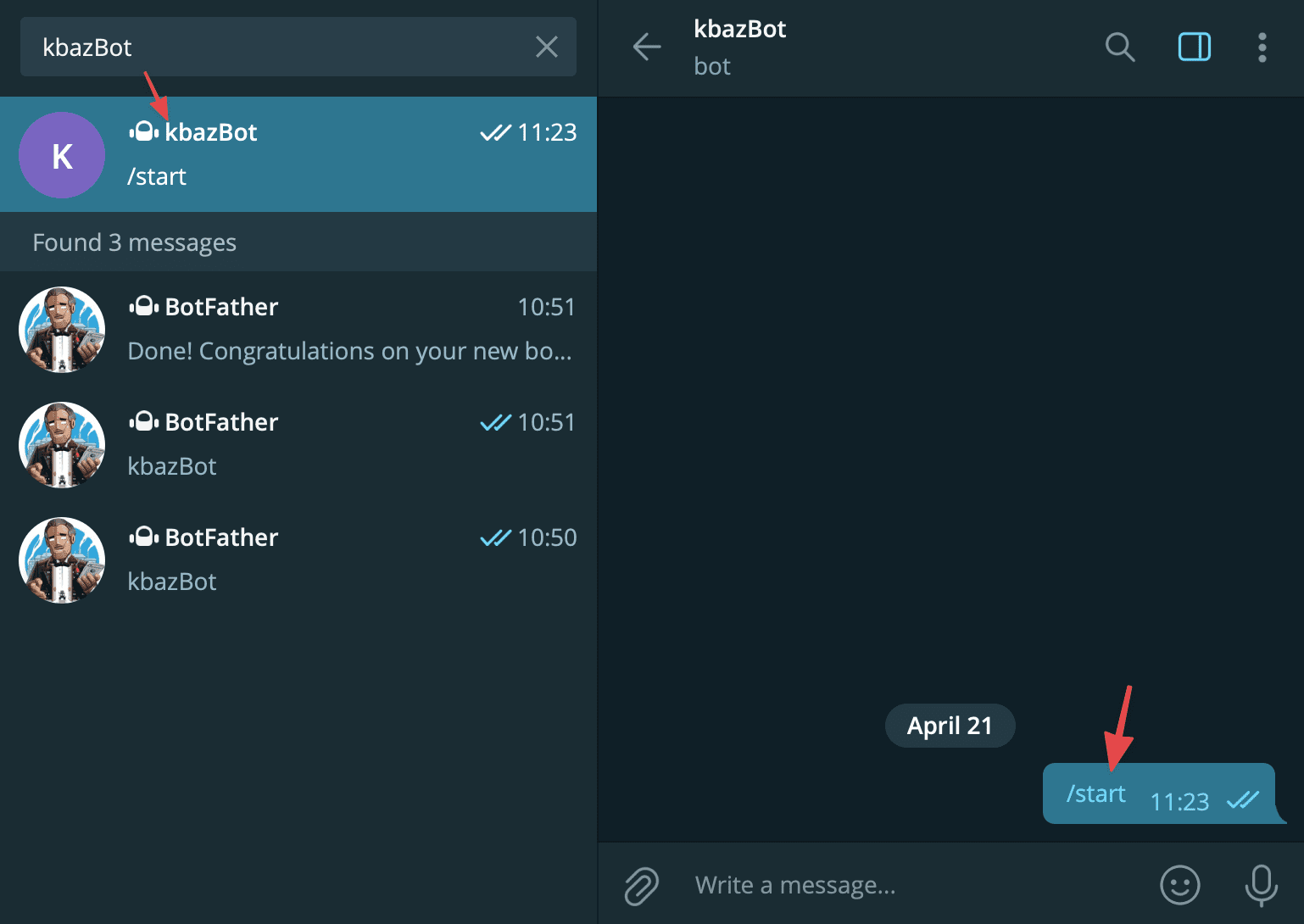 Step 2: Instructions to get ChatID on Telegram
To get ChatID, go to Telegram and search @userinfobot as shown below. Or you can go directly to https://telegram.me/userinfobot link to connect to @userinfobot.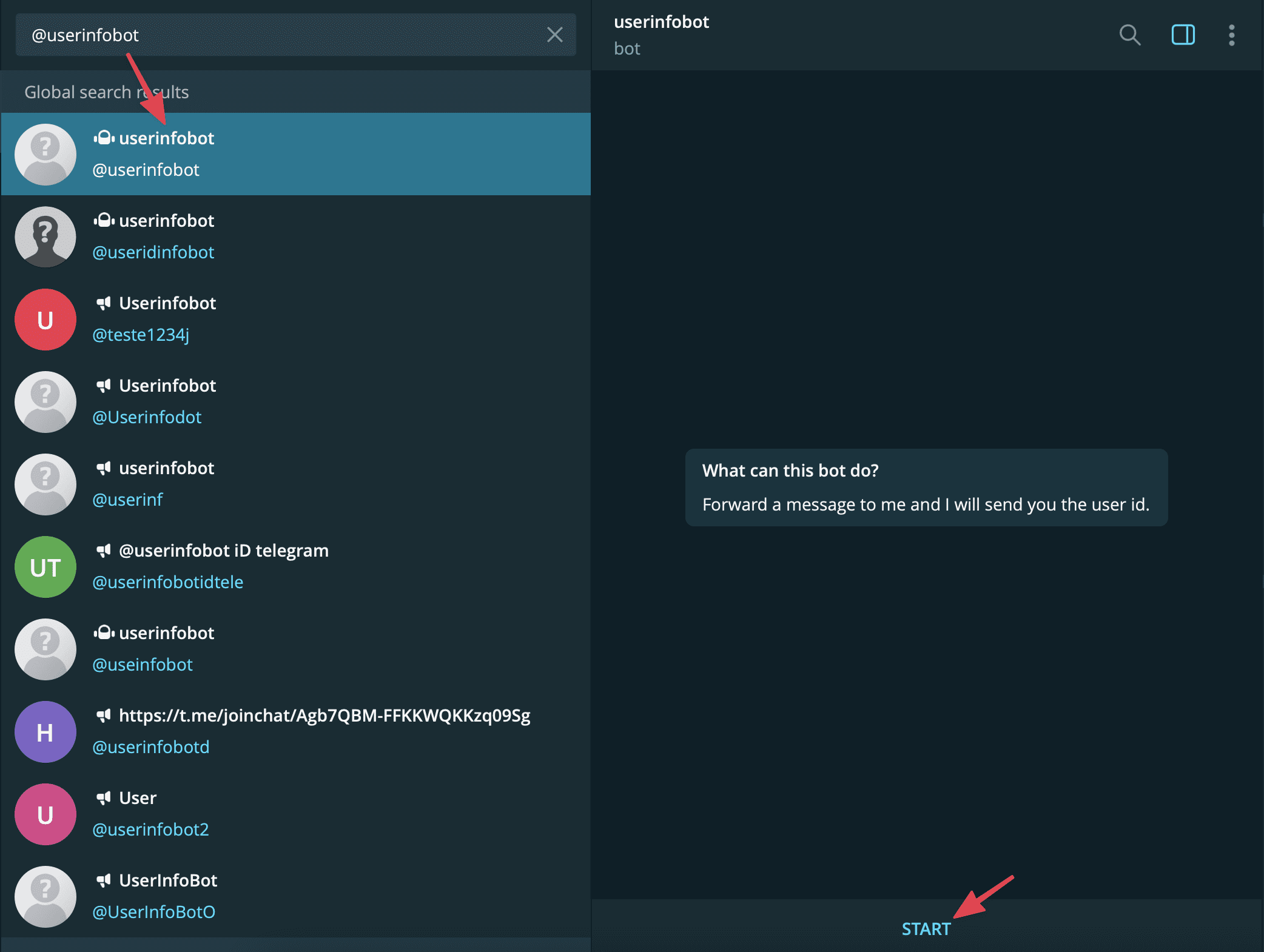 After pressing START, you will be provided with an ID as shown above (red frame). Please save this ID.
Step 3: Install Notification for Telegram plugin
Currently, quite a few Plugins support connecting WooCommerce with Telegram. I will show you connect with the plugin with the largest download, Notification for Telegram.
You can install it directly from the WordPress admin page or download and install the Plugin with the *.zip file. Follow the instructions here.

After installing the plugin, you enable the plugin and start setting it up as follows:
Go to Telegram Notify => Telegram Config to connect Token and ChatID.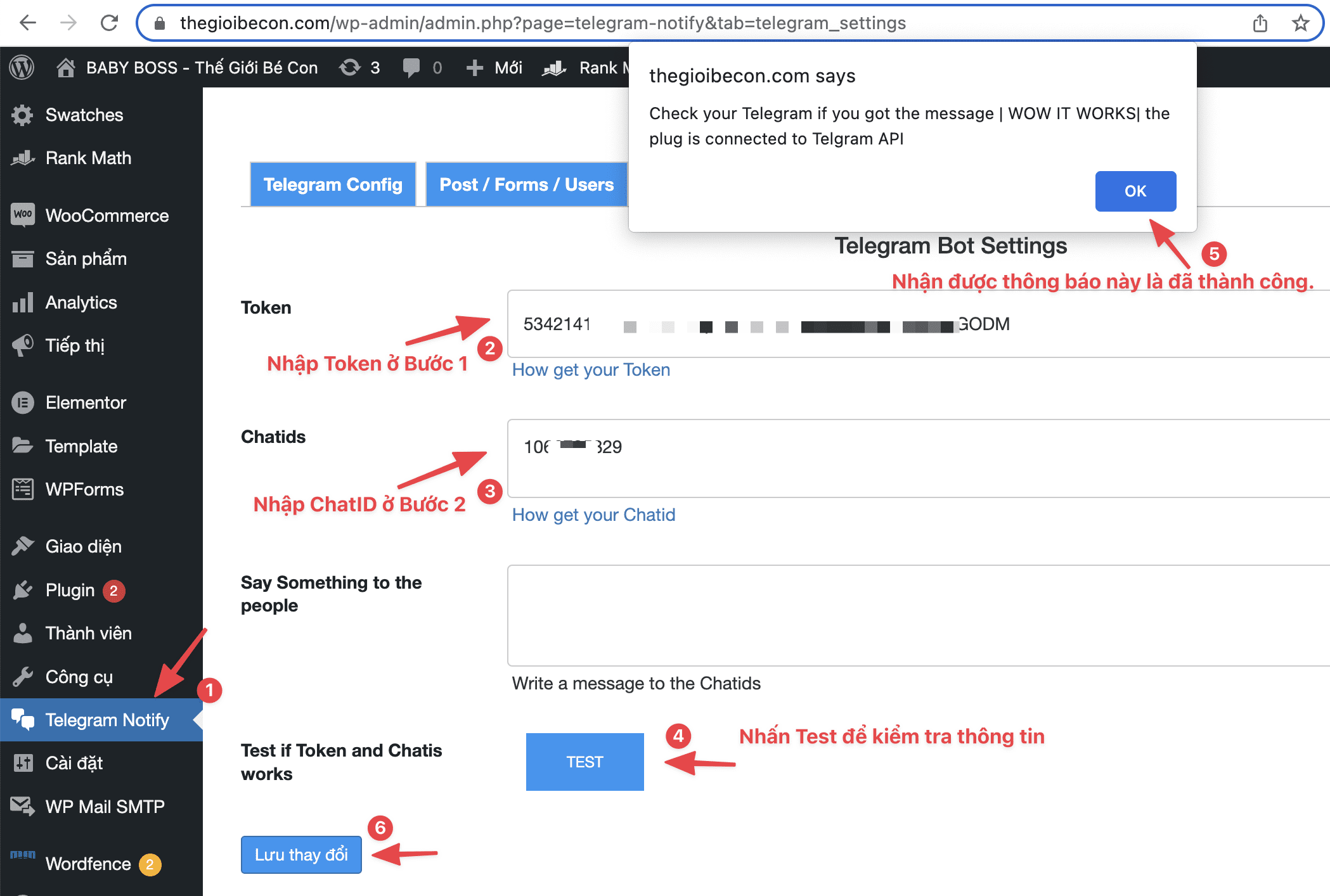 Next, your Bot in Telegram will receive a success message as shown below:

Set up Woocommerce notifications with Telegram
After adding the Token and ChatID, go to the Woocomerce tab to set up order notifications.
Here you can turn on/off the information display when announcing orders. Here I want to display all information, so I will turn it all on and for the part to receive notifications (red frame), I choose to receive notifications with Order/Payment/Order processing…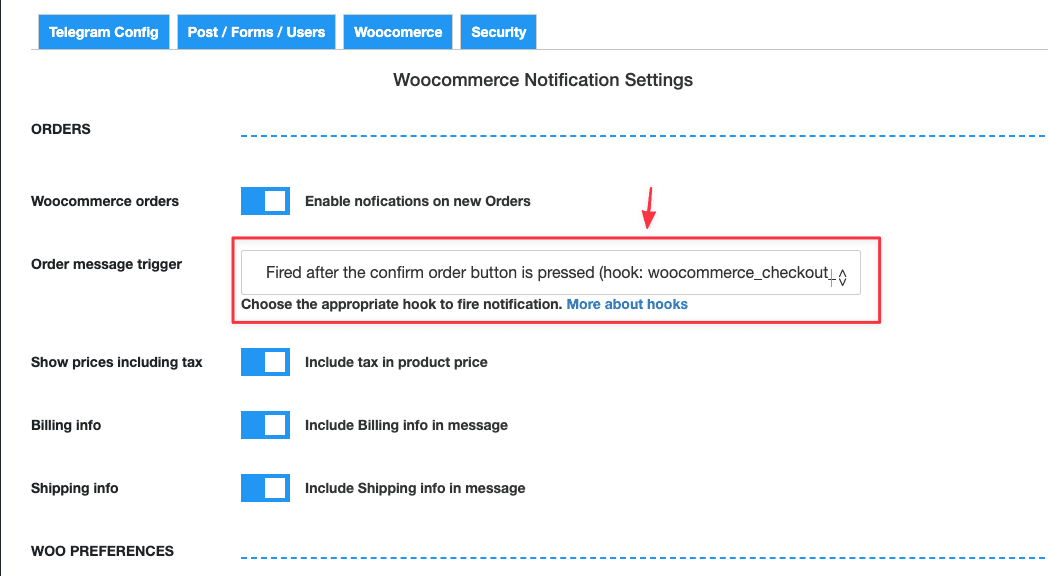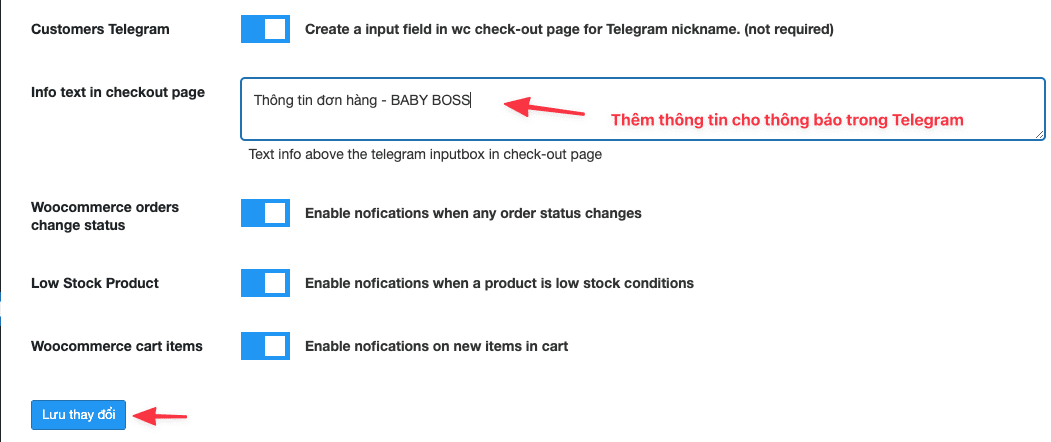 Step 4: Place an order (test) and check the results
After you have set up all the steps, please try going to the website to place an order & payment and check its results.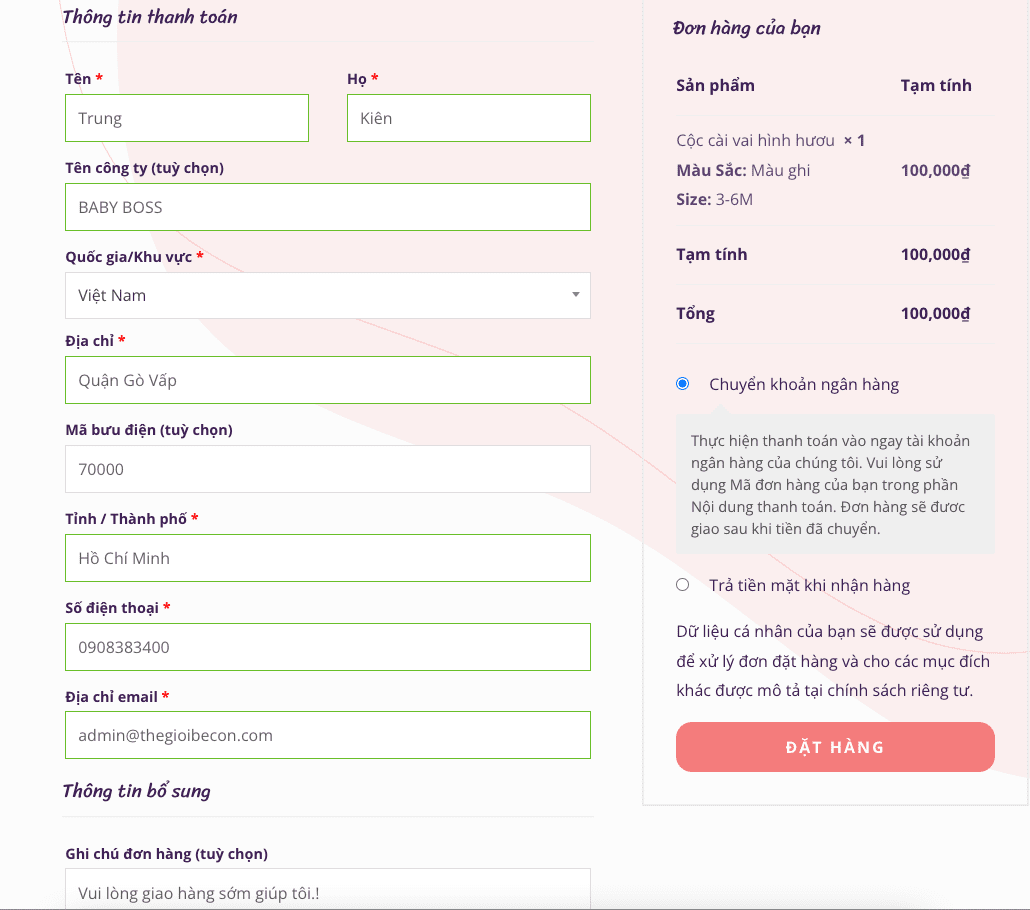 After clicking Place Order, the order was immediately notified to the Bot on my Telegram as below.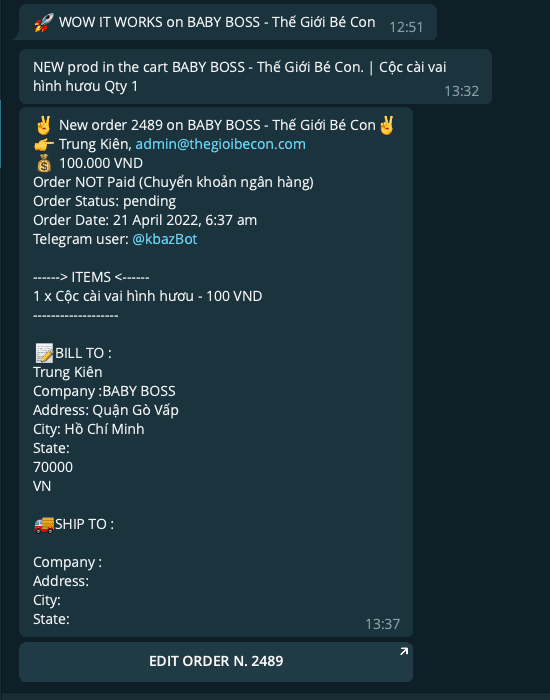 Above are all the steps to set up order notifications from Woocommerce via the Telegram application. With this setup, you will immediately receive order-related notifications on your website without fear of being missed or delayed for too long. From there, your business becomes better and more efficient.
You can refer to other instructions at the link below:
If you need assistance, you can contact support in the ways below: