In the process of using cPanel, to access and manipulate the database, you must do it in phpMyAdmin. However, in some cases, you need to connect to a remote database (for example, using remote database management software such as Navicat or connecting to a website on another host) then you must enable the Remote MySQL feature as in this guide.
First, go to cPanel => find the Remote MySQL section.

Then you declare the following information:
Host: The server IP address to connect, if you want to connect on all servers, enter the value %
Comment: Description or extra notes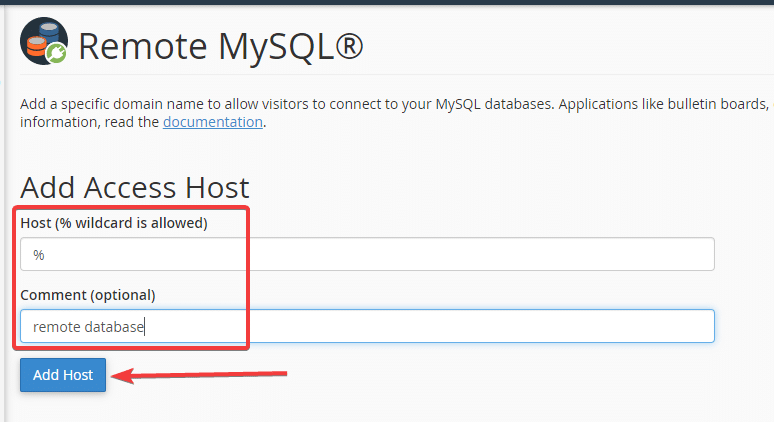 Then you can proceed to connect to the database remotely. For example, if you use Navicat, open the software, select Connection => MySQL.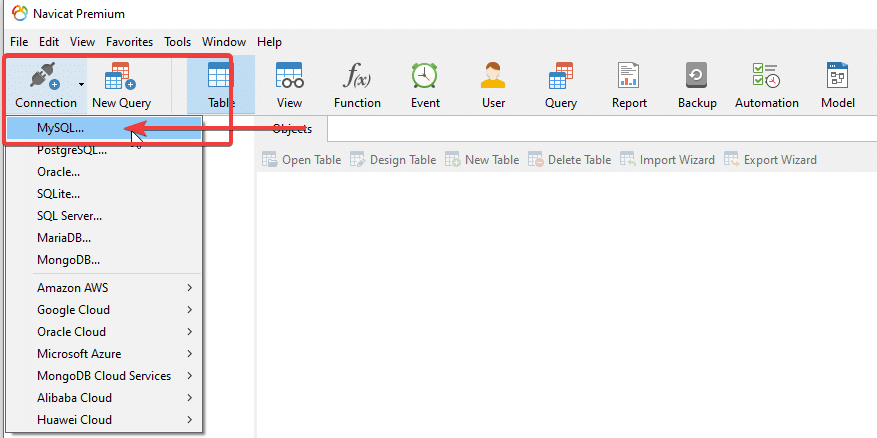 You enter full database information, including:
Connection Name: Enter the display name
Hosts: Enter the server IP or the server address.
Port: Default is port 3306
Username: You enter the hosting username to remote control the entire existing database on the hosting or enter an independent database account
Password: You enter the hosting password if the user is the hosting user or enter the database password if the Username is the database user
Next, click Test Connection to check the connection and click OK to save.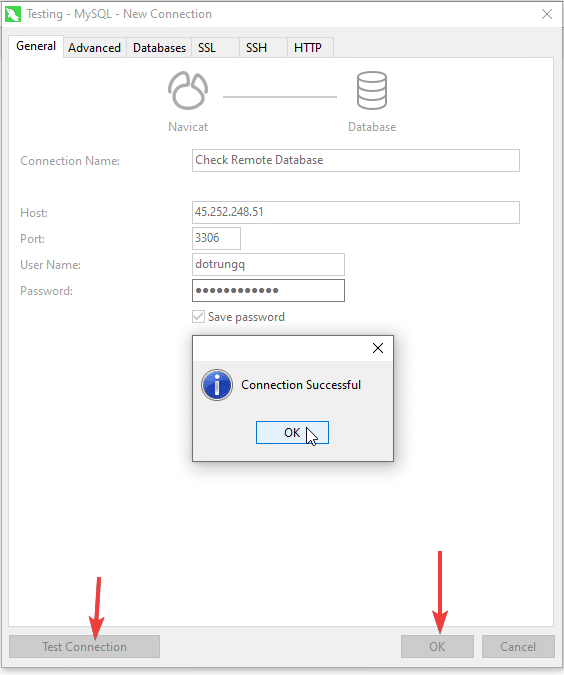 Then you click on the Database Name above and select Open Connection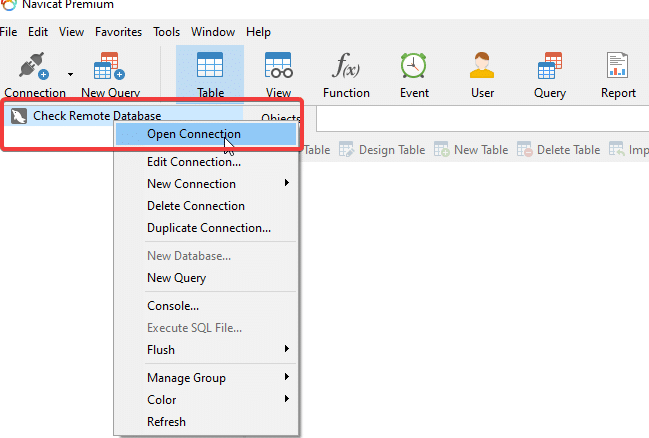 If the connection is successful, the full display will appear, as shown below: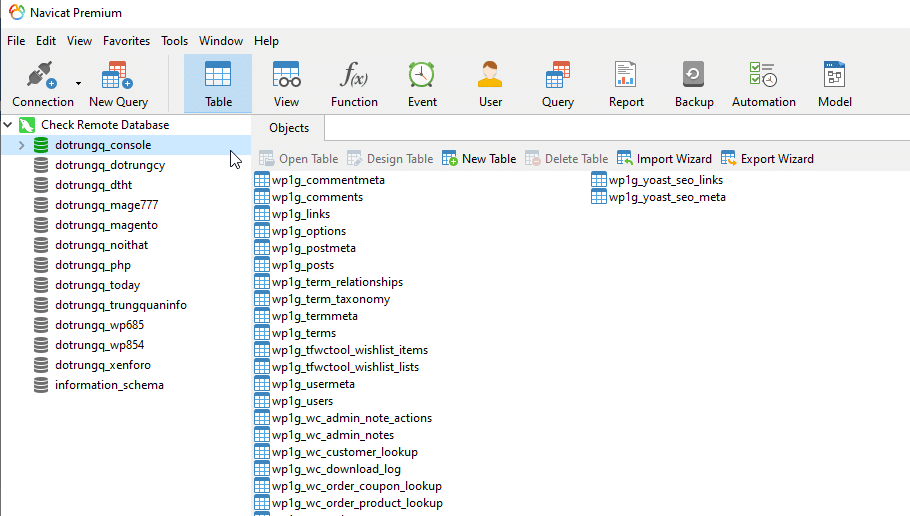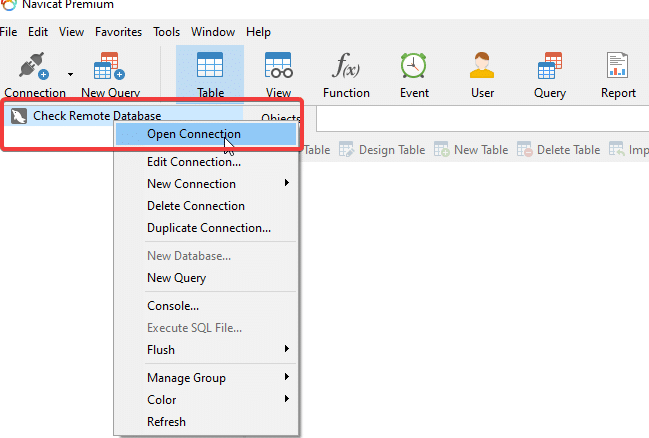 You have now completed connecting to the MySQL database on the host remotely through the Remote MySQL feature on cPanel.