In this article, AZDIGI will guide you on changing the DirectAdmin password for both Admin and lower-level users.
I. Introduction
During the process of using and administering a server using DirectAdmin, you may encounter situations where end users need to reset their password. Or in the case where you are the admin but have also lost your password, this article is the solution you need right now.
II. Changing DirectAdmin Password
Here, I will divide it into two cases. Case 1 is to restore the DirectAdmin admin password, and case 2 is to restore the password for a user on DirectAdmin.
Case 1: Reset DirectAdmin Admin Password
Step 1: SSH into your DirectAdmin system
To restore the DirectAdmin admin password, the first thing we need to do is SSH or access your VPS or server as root. If you don't know how to SSH into your VPS/Server, you can refer to the following tutorial:
After successfully SSH, we continue with step 2 to execute some commands to restore the DirectAdmin admin password.
Step 2: Commands to restore the DirectAdmin admin password
After SSH into the server, we use the following command to restore the DirectAdmin admin password.
Then you enter a new password once and press Enter, then DirectAdmin will ask you to re-enter the new password again to make sure you have entered it correctly. Press Enter one more time, and you're done.
While entering your password, you won't see the password appear or how many characters the password has. This is to keep your information more secure.

If the second password you enter matches the password you set, you will receive the message: passwd: all authentication tokens updated successfully.
Now you can access DirectAdmin with the new password.
There are still cases where you can't log in. In this case, your server may be running out of disk space. You should SSH into the server and use the df -h command to check.
Case 2: Reset User Password on DirectAdmin
In this case, it's much simpler, you just need to access the DirectAdmin interface with Admin privileges and select the Change Passwords feature as shown below.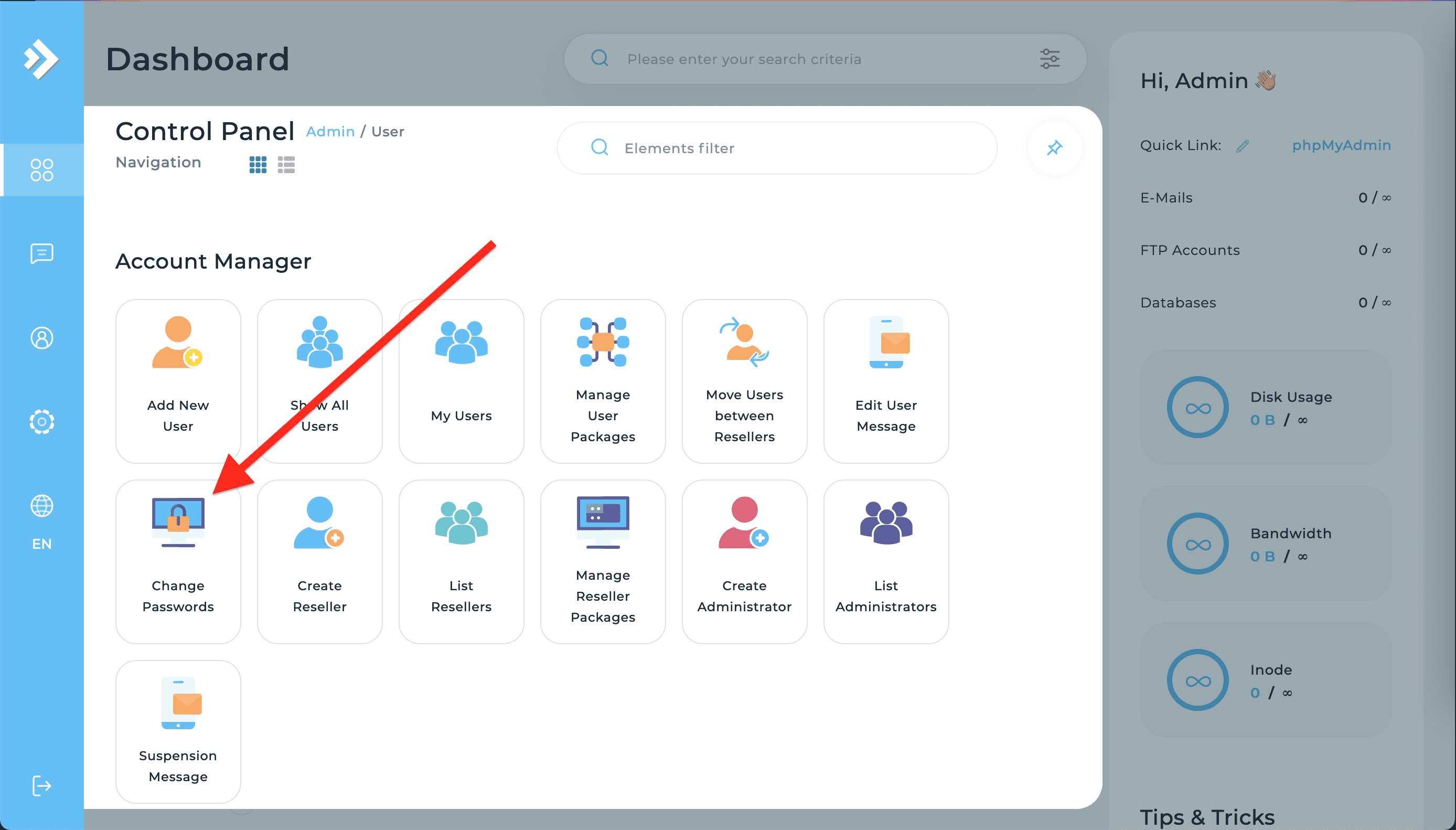 At the interface of this feature, you just need to enter the User name, then enter the new password, and then select SUBMIT as shown below.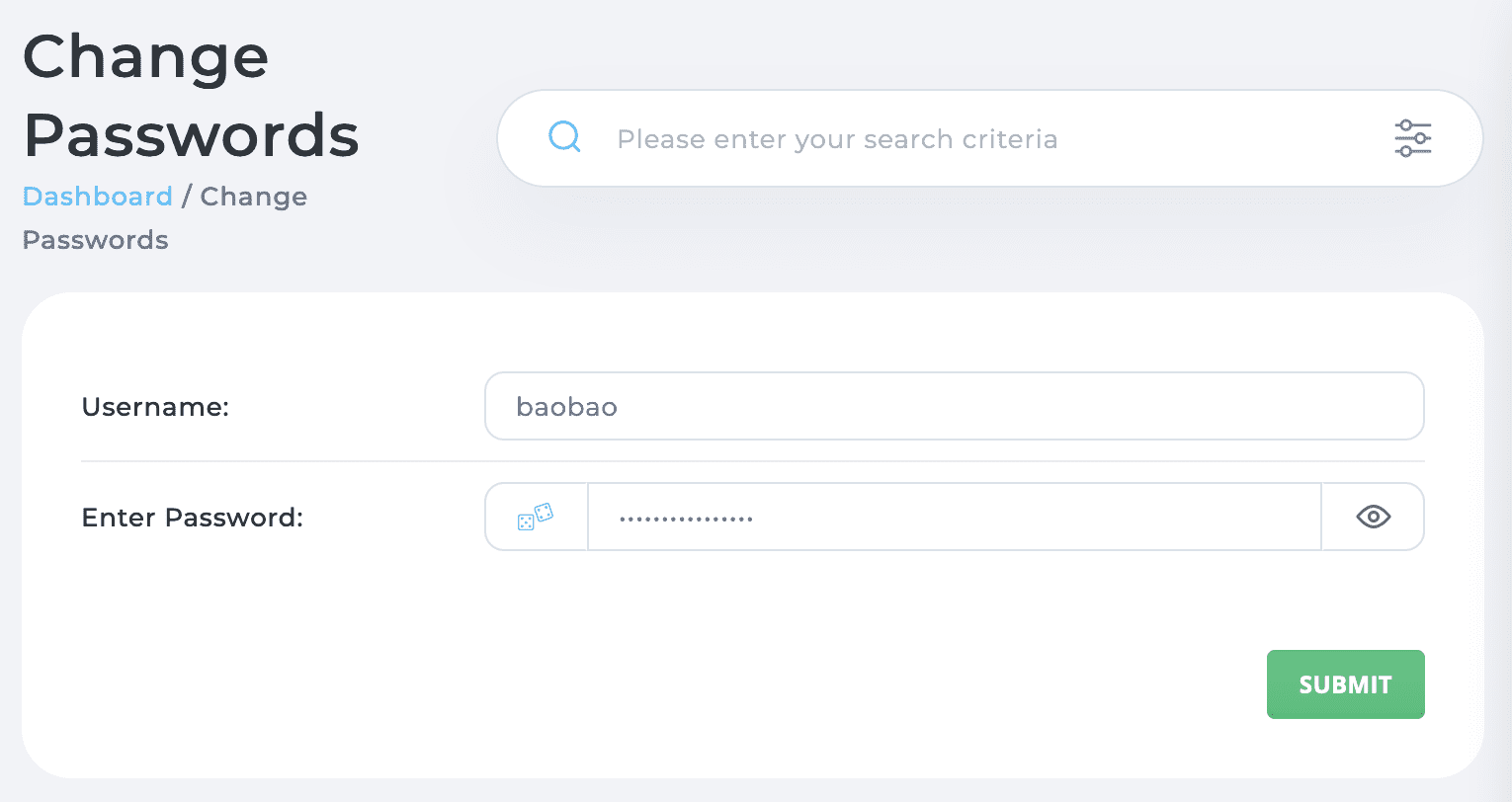 In addition, you still have another way, which is to use the password change feature in the User's detailed information view.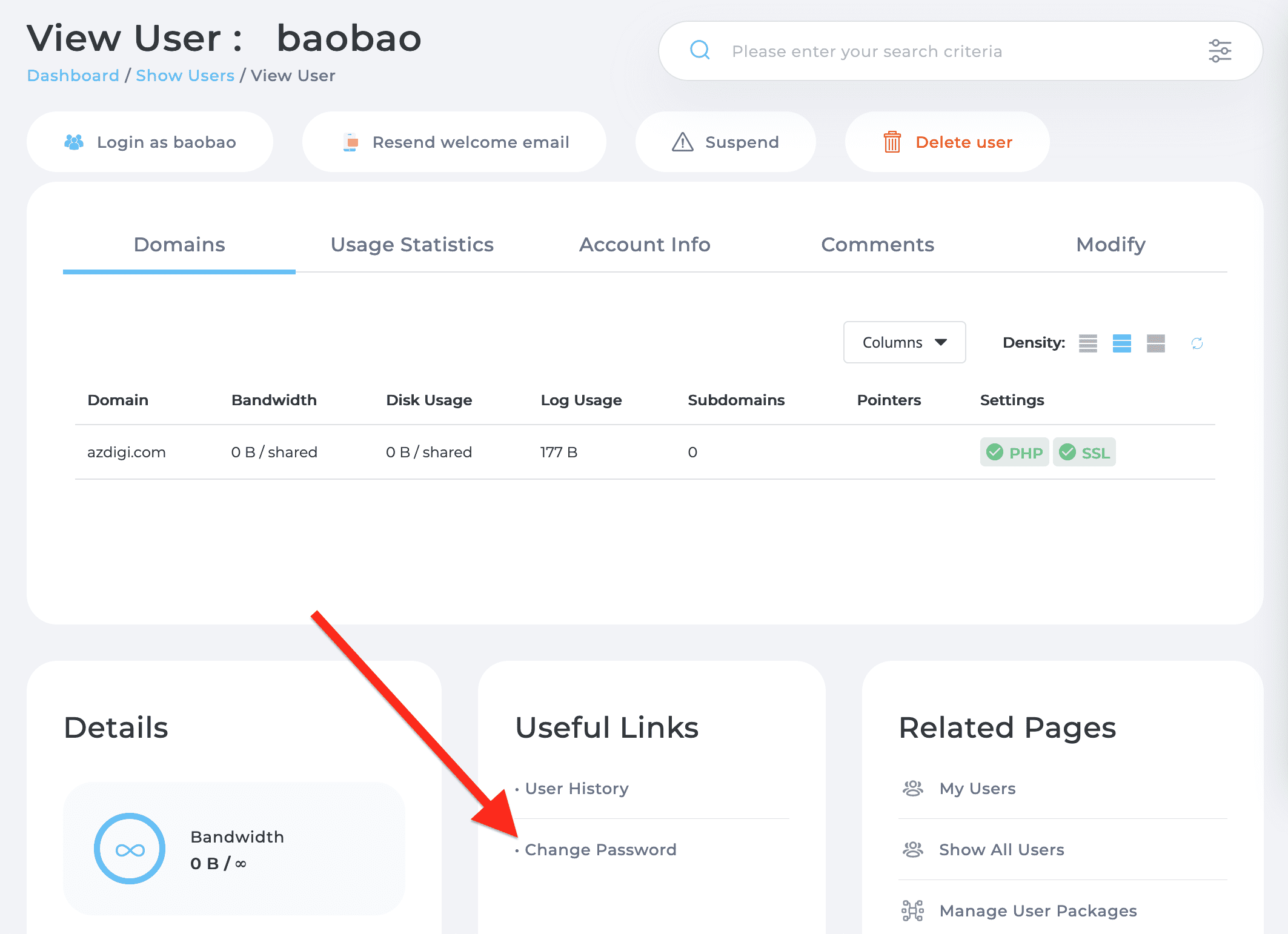 Here, you do the same as the previous method.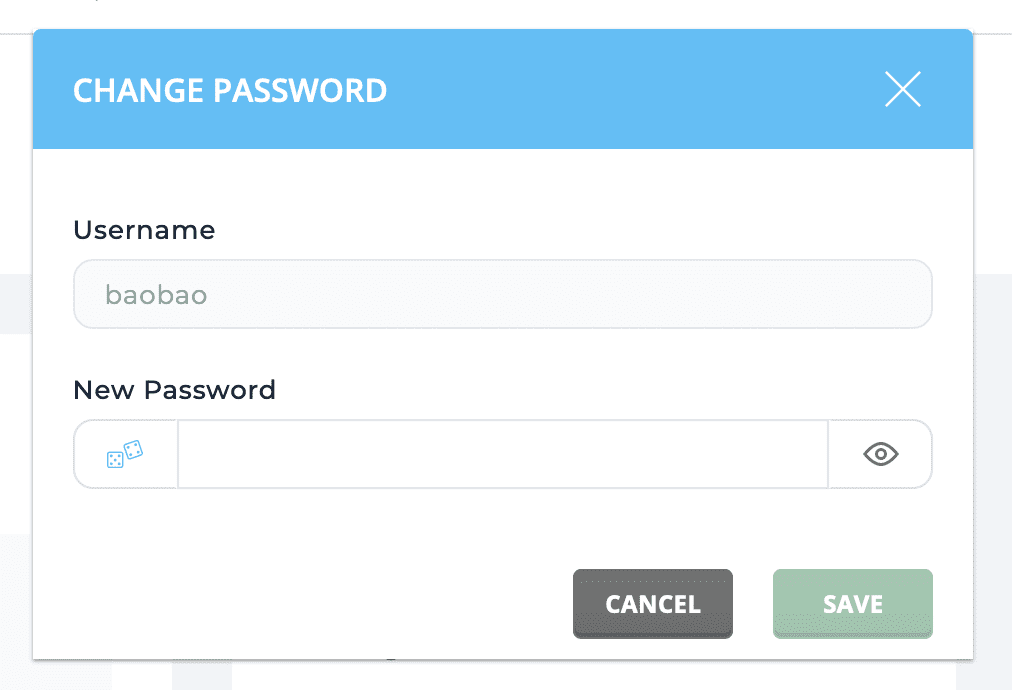 III. Summary
Through this article, you have probably learned some ways to change the DirectAdmin password. This will make your administration and usage of DirectAdmin much more convenient.
Hope this article will be of help to you. Wishing you success!
See more useful articles about DirectAdmin at the following link:
If you need assistance, you can contact support in the ways below: