By default, when your IP accesses DirectAdmin (DA), the DA will check your IP to establish a working session.
For example, when you use IP 1.2.3.4 to access the DA, the DA will check IP 1.2.3.4 to grant your browser a session.
However, because your public IP is constantly changing, just press reload or perform an operation on the DA immediately the session will be out because the DA checks the IP when it is not 1.2.3.4 anymore but another IP like 4.5.6.7. This IP check is to improve the security of the server. However, during use, it will be difficult when you use a dynamic IP that changes constantly, making you unable to log in and use it.
In this article, AZDIGI will guide you to disable this function on DirectAdmin (AZDIGI does not encourage you to disable it)
To disable it, you need to SSH into the server/VPS and open the directadmin.conf file, then navigate to disable_ip_check
vi /usr/local/directadmin/conf/directadmin.conf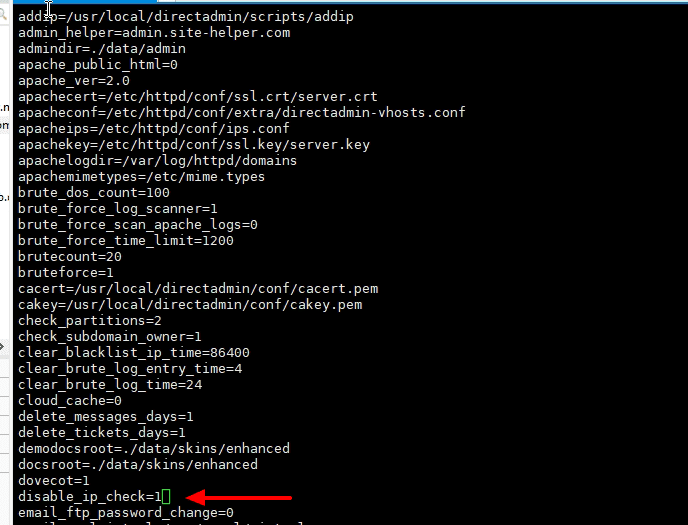 By default, the line disable_ip_check will be =0, please change it to =1
disable_ip_check=1
Then you save it with the :wq command and restart DirectAdmin
service directadmin restart
Or you can copy the following 2 commands and paste them into the window in SSH.
sed -i 's/disable_ip_check=1/disable_ip_check=1/g'  /usr/local/directadmin/conf/directadmin.conf
sys
service directadmin restart
Hotline 247: 028 730 24768 (Ext 0)
Ticket/Email: You can use your email to register for the service and send it directly to: support@azdigi.com