How to restore Turbo Cloud Server service with 2 steps.
Terms used in the article
Restore
Backup
passwd: password
Services
During your use of VPS at AZDIGI, there may be times when you need to restore your server to backup points. With the system at AZDIGI, there is a user interface available that allows you to perform this directly in two steps.
Step 1: Log in to your service account
To restore your first Turbo Cloud Server, you need to log in to your service management account. I will provide the link below for you to access and log in using the email and password you created previously.
Then you select Services => My services and choose the Turbo Cloud Server you want to restore.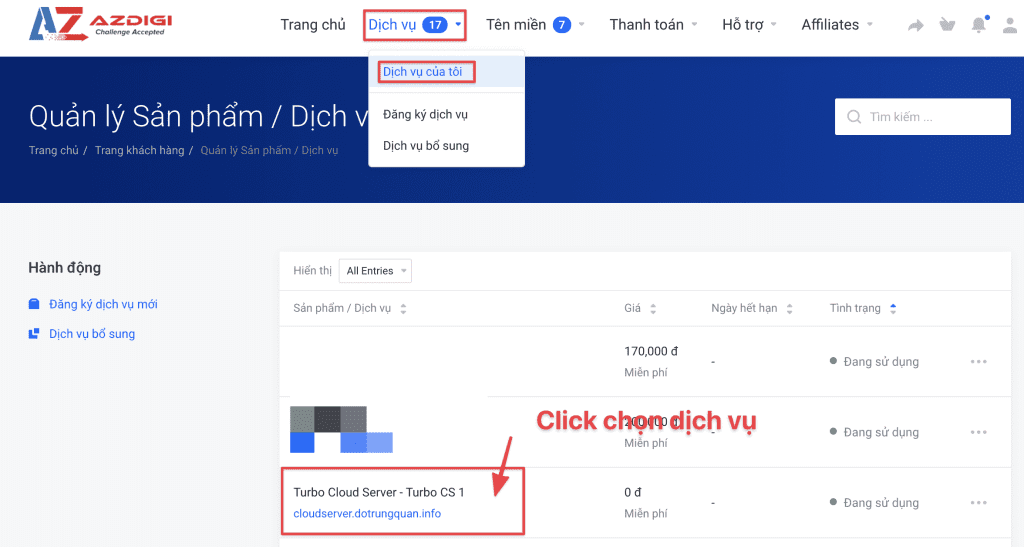 Step 2: Restore Turbo Cloud Server
Next, in the Additional Tools section, select the Backup item as shown below: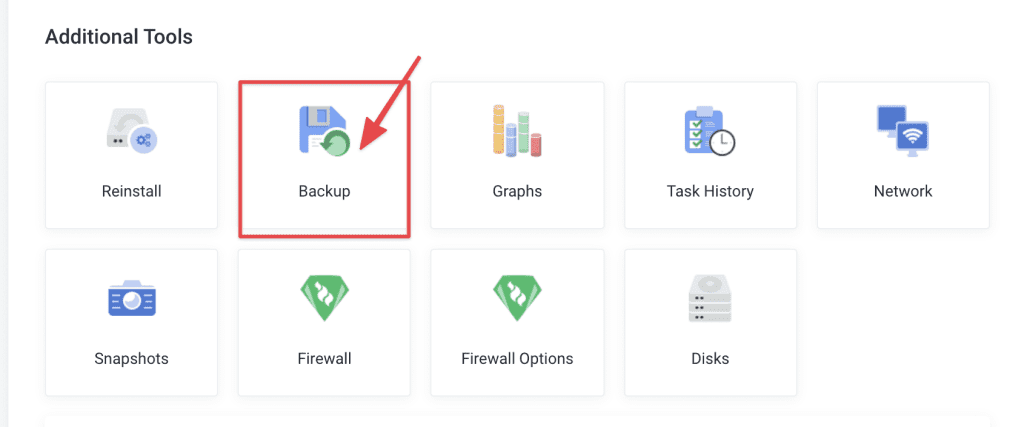 In the Backup section, you will see backup data including:
DATA: The date of the backup files
FORMAT: The file format (default system format)
SIZE: The size of the backup file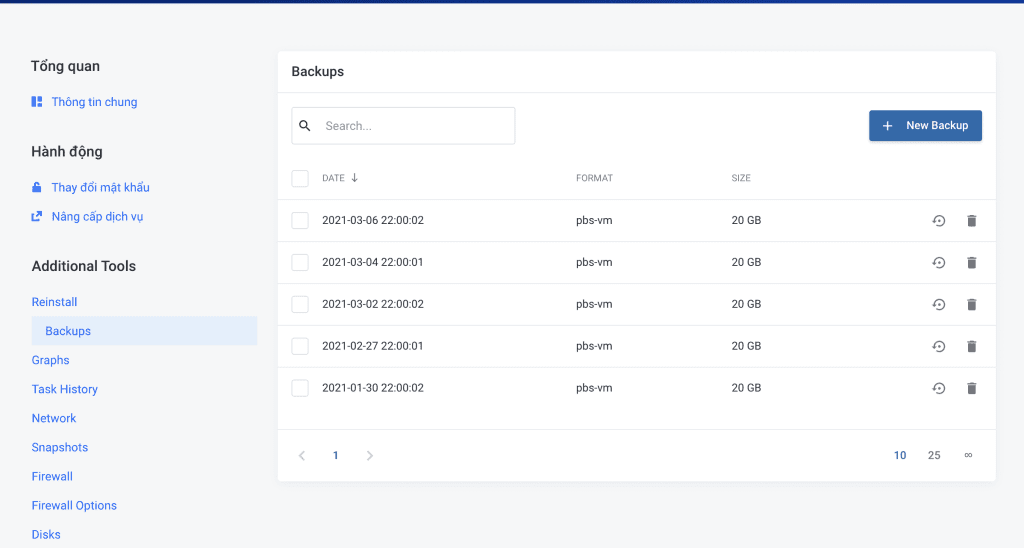 Once you have identified the file to restore, tick the box and select Restore with the backward arrow icon as shown below.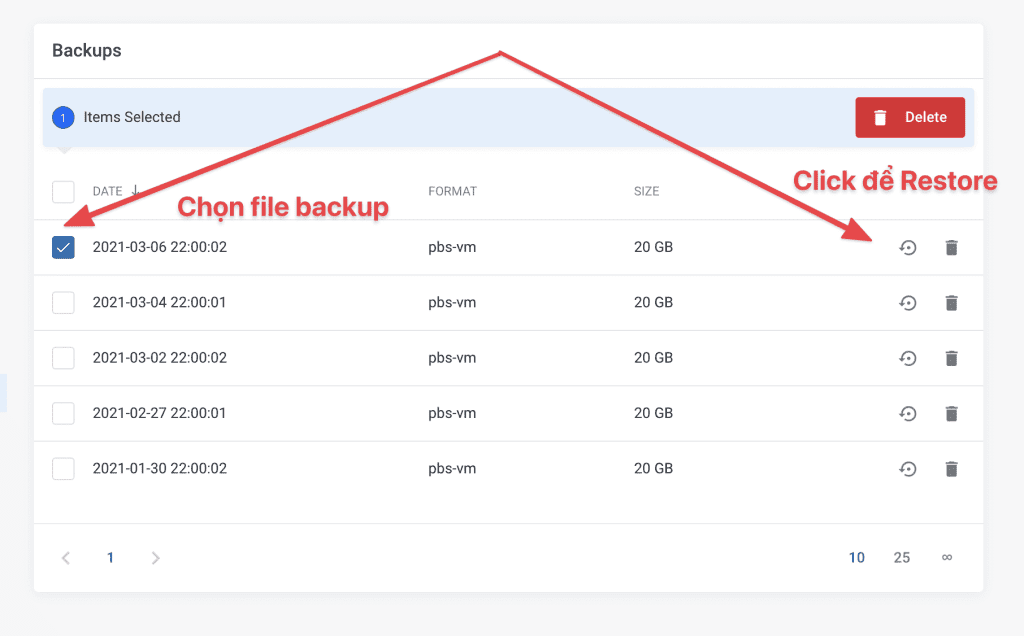 Because this is a serious operation, the system will display a message asking if you are sure you want to restore. If you are sure, click Confirm to proceed.

You will now see a message indicating that the process is starting and to come back later.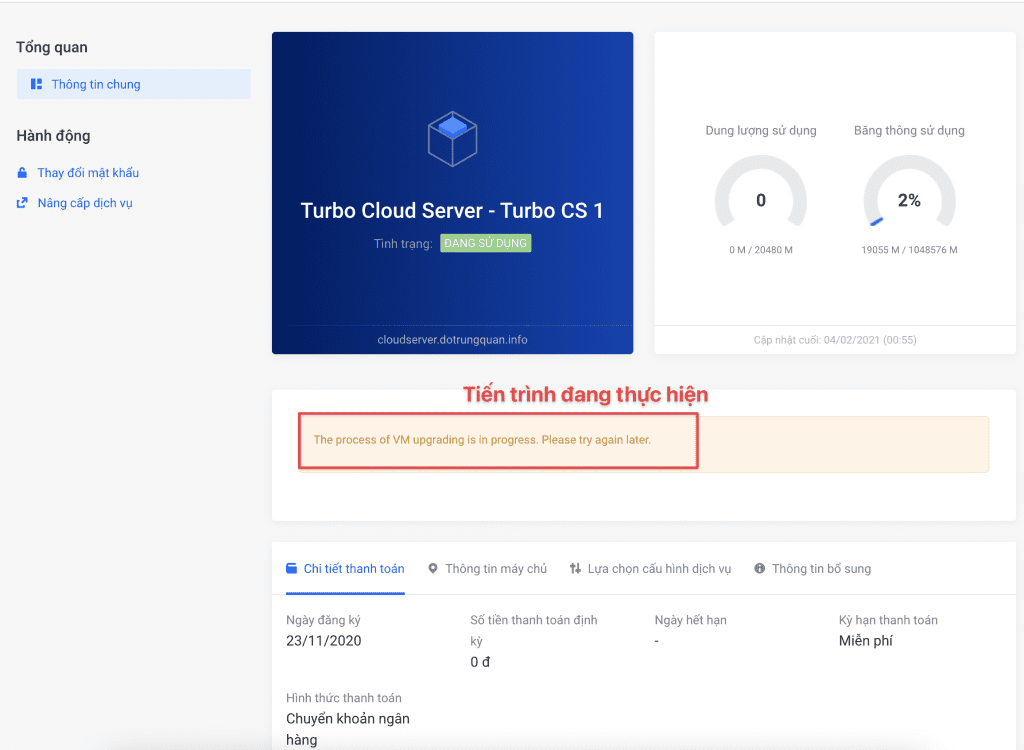 Since there is no real-time log display for the restore process, you can check it by PINGing the server's IP. Since the server will be down during the restore, PING will return a timeout result However, when a successful PING result appears, your server has a restore process completion.
The restore time will depend on the size of your server and may take several hours for servers with tens or hundreds of gigabytes of data.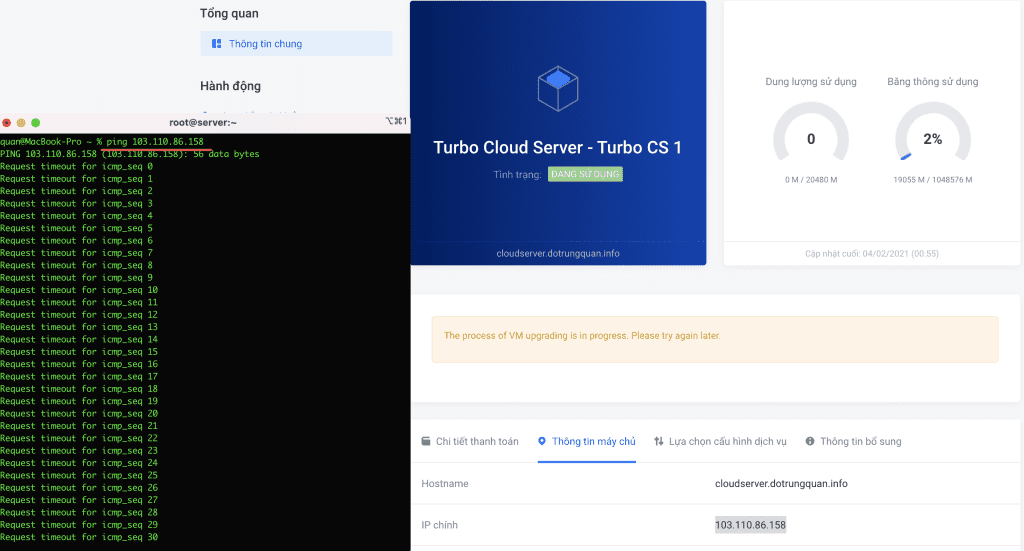 After completing the restore process, return to the server information and check that the Running status is complete.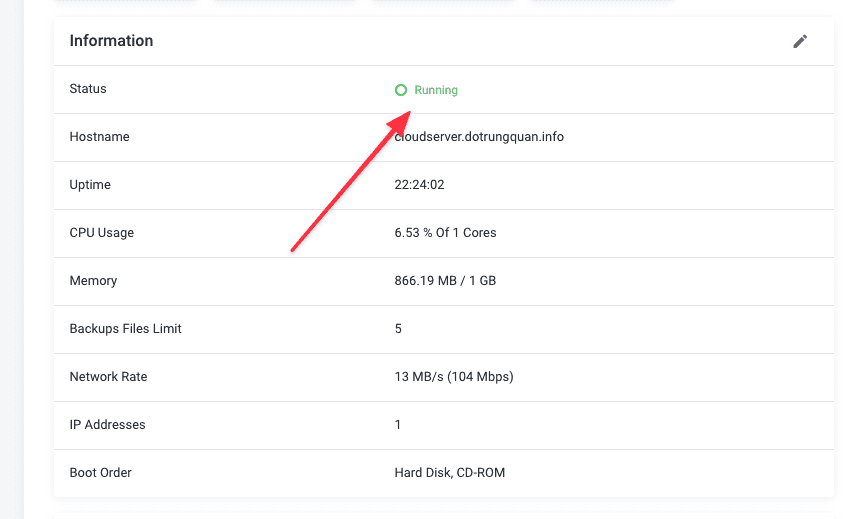 So AZDIGI completed the tutorial on restoring a Turbo Cloud Server. Hopefully, this article can help you proactively manage and reinstall the operating system for work.
Wishing you success!
If you have questions or need technical support. Please contact the Technical Department using the information below.
See more articles about Turbo Cloud Server services here.
Technical Department contact information