Trên tất cả các dịch vụ Hosting tại AZDIGI đều có backup dữ liệu tự động mỗi ngày và được lưu thành 7 bản khác nhau. These backups are stored on a separate backup storage system to ensure data safety.
If you want to restore a backup on your hosting, you can refer to this article.
Note:
For the main domain, by default, the source code will be located in the public_html directory
For an addon domain, usually, the directory containing the source code will be the directory with the domain name itself (eg, domain is abc.xyz, usually the source code will be in the abc.xyz directory)
Restore file – source code
At the cPanel interface, go to JetBackup => File Backups

This section will display the dates, you specify a specific date to restore and select File Manager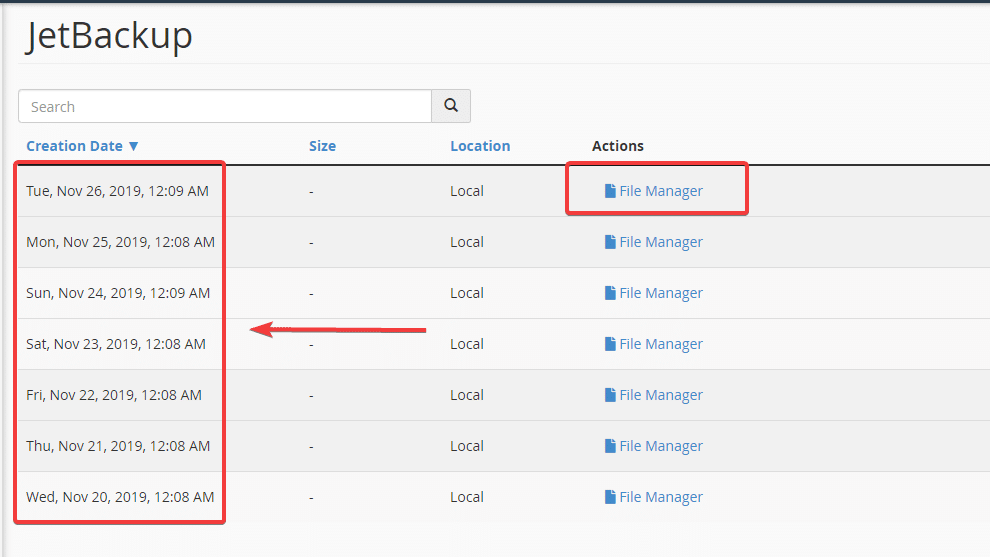 Then you tick the website to restore and select Restore Selected => Add to Restore Queue
Note: If you need to independently restore another file, you just need to click on the folder and tick the file and folder to restore.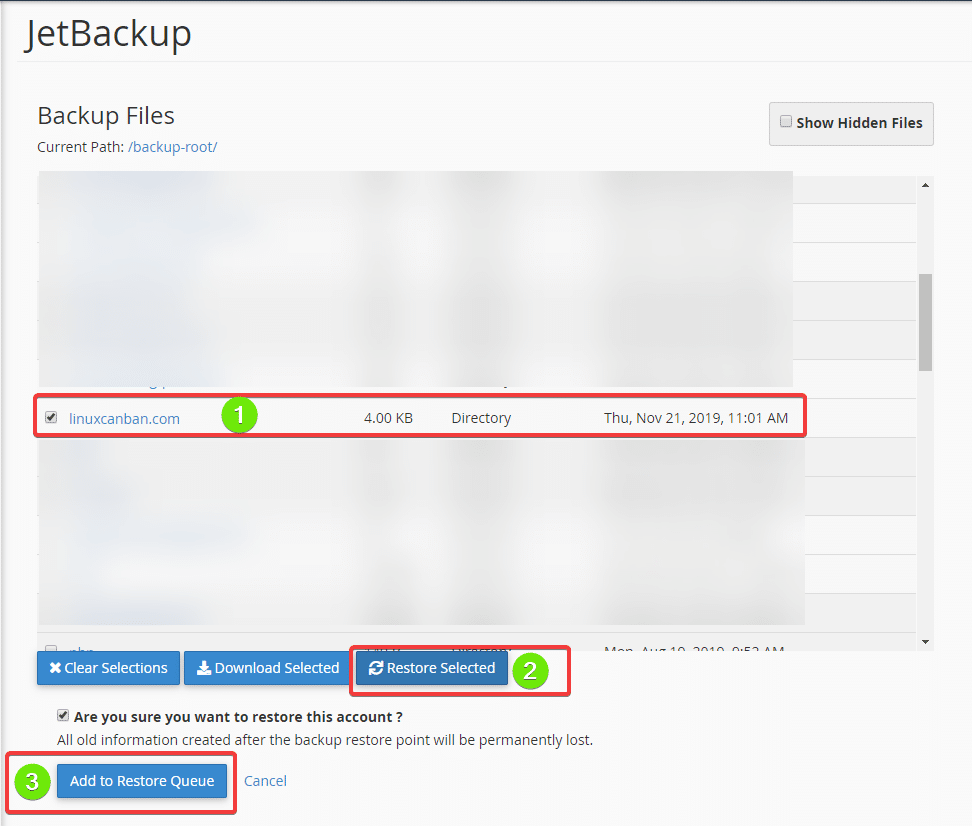 Note:
After clicking Add to Restore Queue, the system will now start the restore process, to check if the restore process is complete or not, go back to the Jetbackup interface on cPanel => click Queue to check. (you need to wait for the system to finish running before doing anything else)
Restore database
At the cPanel interface, go to JetBackup => Database Backups

In this section will show your full database, you need to choose the exact database name of that website and the corresponding date to restore. After determining the database to restore, press Restore => Add to Restore Queue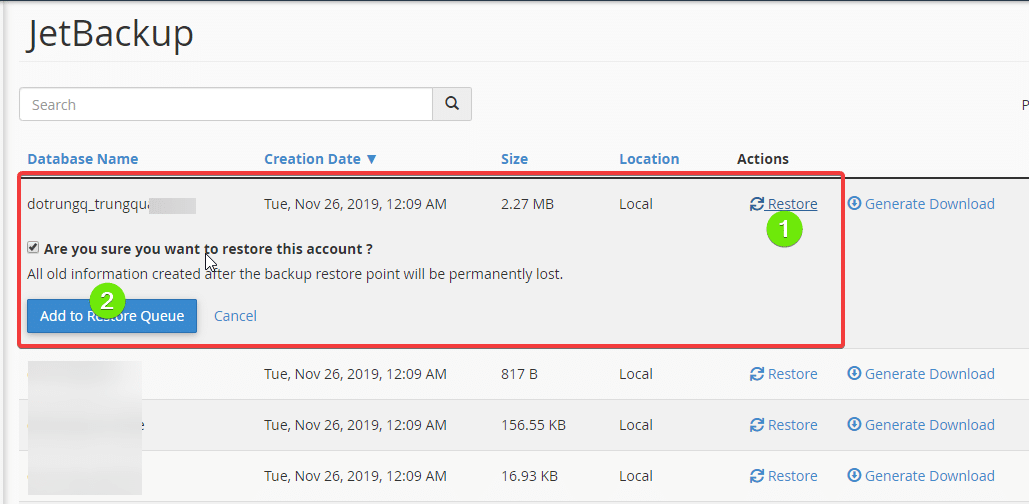 Wishing you success!