Over the past 5 years of development, AZDIGI has made continuous efforts to ensure the best experiences for customers in terms of service quality and technical support policies.
And Turbo Business Hosting is one of the latest and most outstanding products at AZDIGI in 2021, with synchronized enhancements from powerful server systems such as NVMe U.2 RAID-10 hard drives, premium Intel Xeon Platinum processors, and free dedicated IP addresses, along with exclusive optimization technologies inside to maximize the speed and security of customers' websites.
High-End Powerful Hardware
NVME U.2 RAID-10 Hard Drives
All Turbo Business Hosting servers exclusively utilize NVMe U.2 standard hard drives. AZDIGI chooses to use NVMe U.2 drives because only these drives can deliver the highest performance on modern servers that support U.2 interfaces. Moreover, using this standard allows for optimization in RAID-10 configurations, ensuring both the highest data safety during continuous operations and a significant boost in processing performance.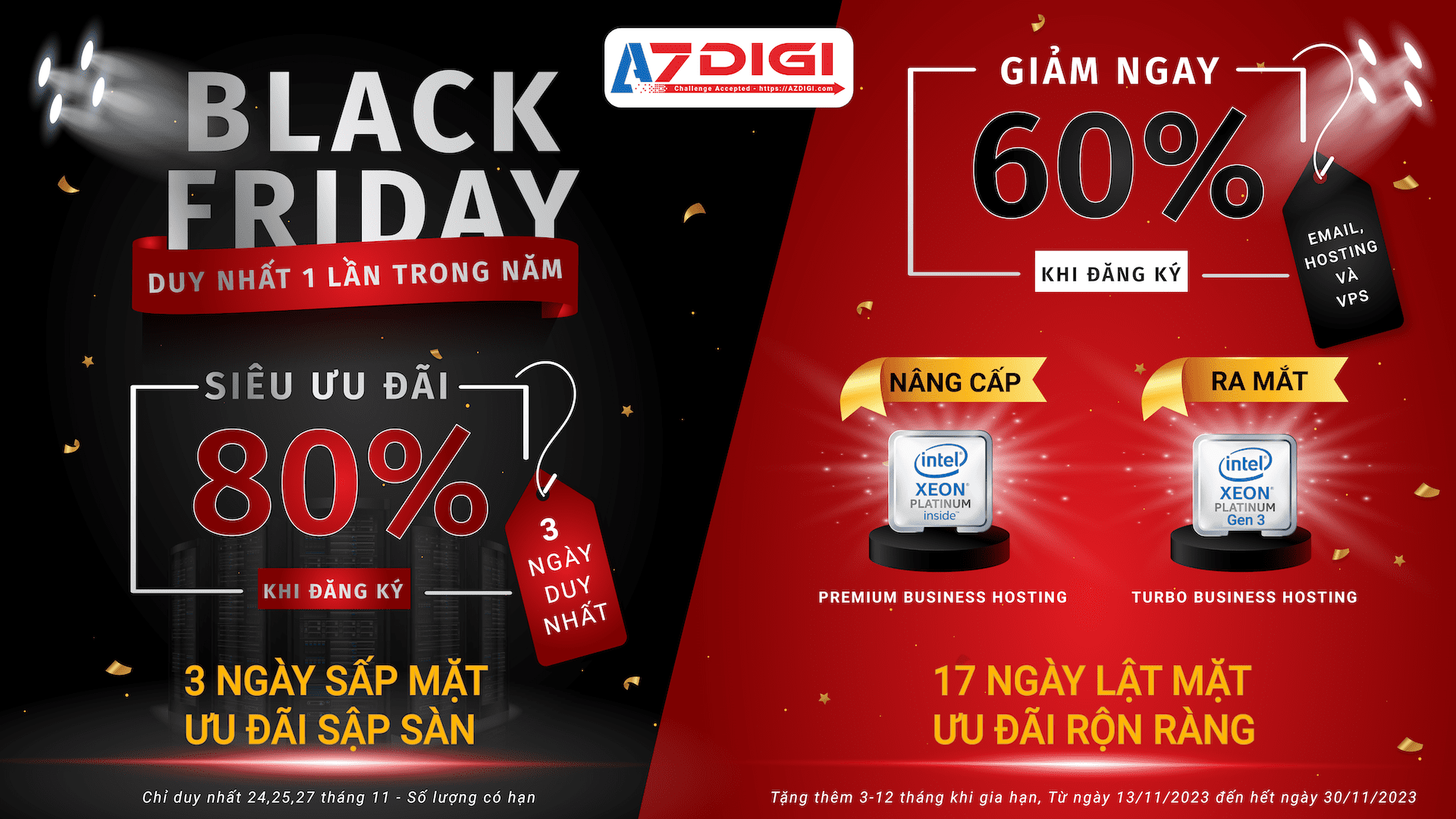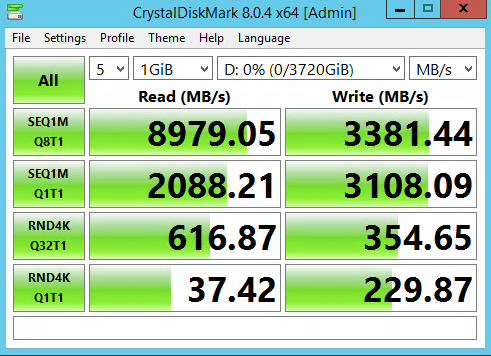 With real-world read/write speeds of nearly 10GB/s, the NVMe U.2 drive system on Turbo Business Hosting enables servers to handle larger data volumes, thereby significantly accelerating website speeds. The faster data read/write processing of up to 10 times compared to SSD drives greatly enhances customers' website performance.
Intel Xeon Gold and Xeon Platinum Processors
Turbo Business Hosting has been analyzed and researched by AZDIGI's technical team and has undergone testing on Intel Xeon Gold processors, which offer much higher performance and cost compared to the Silver series. The optimal combination of three powerful elements: NVMe U.2 read speed, Xeon Gold processing speed, and Dell servers with U.2 interface support, results in a significant performance increase. The exceptional CPU power of Xeon Gold in Turbo Boots ensures superior load capacity for Turbo Business Hosting, allowing websites to maintain page loading speed even with high traffic.
Especially with the Turbo BH-3 service package, the highest tier of Turbo Business Hosting, it will be equipped with the Intel Xeon Platinum processor, which offers the most outstanding and powerful performance to meet the demands of handling large resource requirements.
Dedicated Dell Servers
To have a server that can support NVMe U.2 and Xeon Intel Scalable processors, AZDIGI has tested on various servers but didn't achieve the desired performance or the highest data safety level of RAID-10.
With the latest Dell servers specifically designed for Scalable processors and NVMe U.2, the space required for NVMe RAID-10 and the challenges set by AZDIGI are successfully resolved. Despite the high cost of such a powerful server configuration, AZDIGI remains determined to deliver an outstanding and unprecedented product for customers.
Comprehensive Acceleration with Turbo Technology at AZDIGI
With extensive experience in managing systems serving tens of thousands of customers and over 80,000 websites (hosting system alone), coupled with in-depth customer support, AZDIGI has gained valuable insights in optimizing the system to handle a large number of concurrent users while ensuring long-term stability.
With a wealth of experience, AZDIGI understands the various ways to fine-tune and configure software to achieve faster PHP processing speed (the main language supported in Web Hosting services) and faster query processing to the database specifically MySQL Database), allowing websites to process information quickly and save loading time.
With years of experience in working with and optimizing WordPress websites, AZDIGI offers a free WordPress optimization program that customers can request at any time. This program helps websites become faster and maximizes resource utilization from the hosting package, allowing them to handle high loads effectively.
Deep support with dedicated 4-tier assistance
At AZDIGI, customers not only experience the best Web Hosting service with optimized technologies but also receive exceptional 24/7 technical support from experienced and well-trained technicians.
With a dedicated 4-tier support system, customer issues are promptly and effectively resolved, with a commitment to respond within 15 minutes when support requests are submitted via email/support ticket.
Excellent scalability for large websites
Turbo Business Hosting is designed to provide a more suitable upgrade option for customers with data-intensive websites or high traffic volumes.
Thanks to its special optimization for PHP and MySQL processing speeds, this service package is particularly well-suited for e-commerce websites that require continuous and stable processing of large amounts of data.
Instead of relying on a private virtual server (VPS) solutions for increased CPU and RAM resources, which may pose difficulties in management and security, customers can confidently utilize Turbo Business Hosting. It offers high-performance features comparable to VPS, including up to 10 CPU cores, 10GB RAM, dedicated IP, and the use of premium licensed software such as cPanel, LiteSpeed Webserver Enterprise, CloudLinux, cpGuard, Softaculous,…
By choosing AZDIGI, customers can focus their time and efforts on website development and sales, as AZDIGI's 24/7 technical team is always monitoring to ensure optimal stability and speed.
Explore Turbo Business Hosting services at https://azdigi.com/pro-hosting/nvme-business-hosting/