When the website has grown to a certain point, it needs to consume more server resources; users will often consider using a Virtual Private Server (VPS) solution for more extensive help. However, the use and administration of VPS needs professional knowledge certain to maximize performance, as well as to be able to secure and protect their data on the server because, at this time, users have to completely manage their own servers.
Turbo Business Hosting is a service created to replace VPS service and is aimed at businesses with large websites, and high-traffic e-commerce websites, but with simpler usage. VPS.
Why can Turbo Business Hosting replace VPS?
These two services were created to serve the more significant needs of large websites. Still, each service will have different advantages and disadvantages depending on the user and the user's requirements—each business.
Pros and cons of VPS
VPS ( Virtual Private Server ) is a virtual server created by dividing a physical server into many different virtual servers.. VPS functions like a dedicated server; users have the right to install the operating system and software and optimize when needed.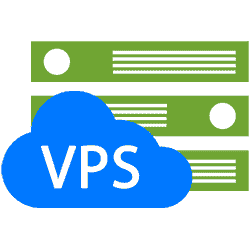 Advantages of VPS:
Each account is treated as a separate machine using virtualization technology with its dedicated operating system and resources. This provides customers with a more stable hosting environment with little or no fluctuations in available resources.
The VPS service will always be allocated the amount of RAM, CPU, and disk space you have chosen, no matter what other users on the server are doing. This allows your website to be more stable and performant. You also don't have to share the operating system with any other users, for better security

The cost of VPS compared to the level of resources allocated is generally quite reasonable, so it meets many different needs.
However VPS is not a service for everyone.
To manage VPS, the manager must have the technical knowledge and be able to control the risks during operation. Businesses should have a technical department to optimize and manage them.

This increases the cost of use, in addition to service costs, businesses need to pay additional costs for operators and managers but not sure to ensure optimality and risks from them.

Besides, with VPS, you will have to pay more license costs if you use high-end software such as Litespeed Web Server, and cPanel, … so although the cost of VPS seems cheap, users must have many heads. more investment from administration time to software costs incurred.

In addition, speed is also worth mentioning here; for a self-administered service like VPS, if the administrator does not have a high ability to optimize and does not have in-depth knowledge, it is difficult to optimize. Speed and load capacity as desired by the business.
Turbo Business Hosting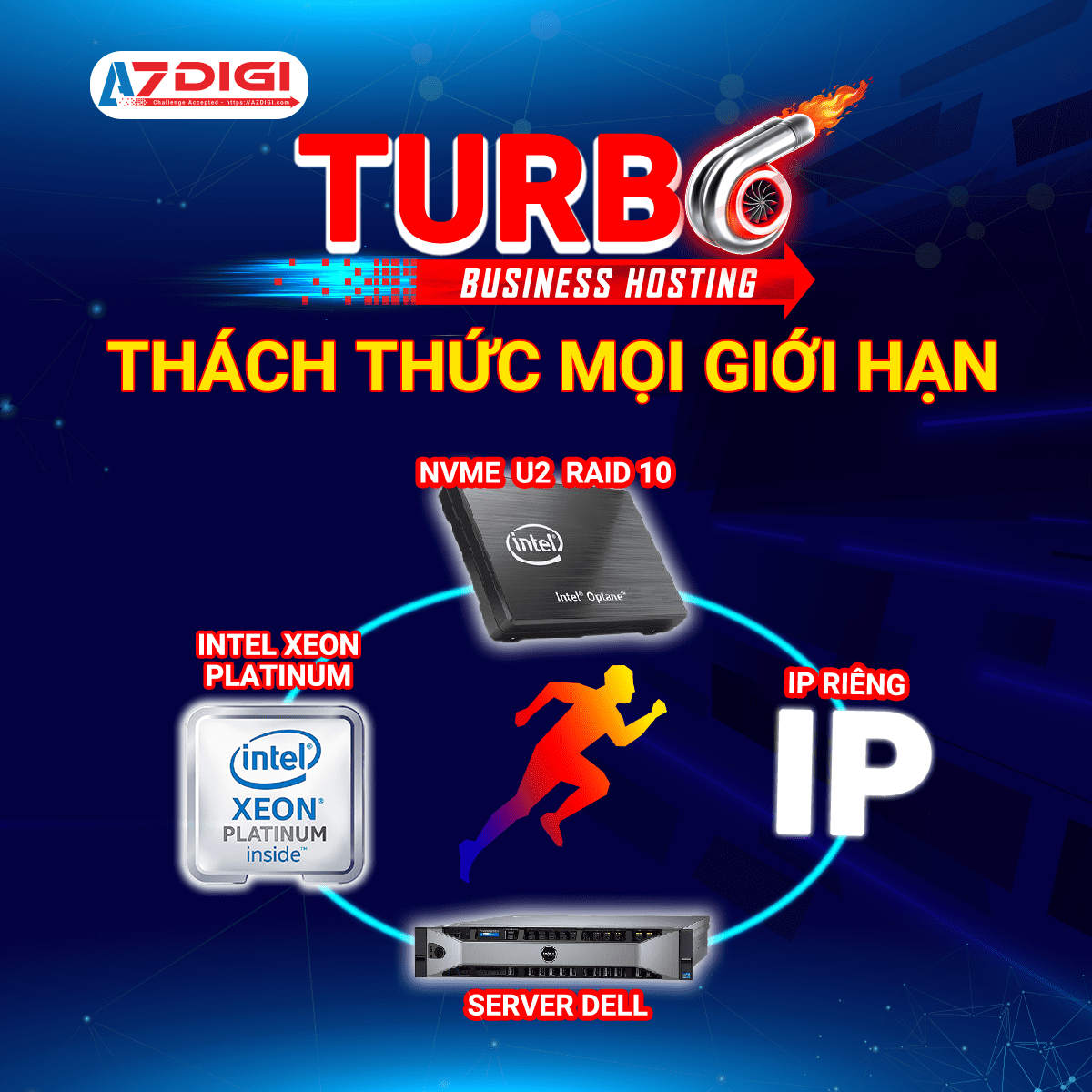 If viewed from the perspective of a technical expert, VPS service is considered suitable for businesses because the cost is relatively cheap and unique. Still, the Turbo Business Hosting service at AZDIGI brings strength and differences. Extremely large.
Turbo Business Hosting solves all the disadvantages that VPS encounters including:
Speed : Turbo Business Hosting at AZDIGI is equipped with Intel Xeon Gold/Platinum chip line, this is the most advanced chip line today, combined with hard drive NVME U.2 RAID-10 with Dell Server supporting U.2 communication for remarkable performance.

U.2 standard NVME hard drive in Raid-10 configuration also ensures data safety. Also with

read and write speeds of up to nearly 10GB/s when used in real life, the NVME U., 2 disk drive system on Turbo Business Hosting, will help the server handle more significant amounts of data, thereby helping customers speed up Website speed significantly because the processing time to read and write data is up to 10 times faster than SSD hard drives.

Save costs and time: With Turbo Business Hosting, users do not have to spend additional operating, management, or license costs because there is a professional team of AZDIGI to manage and optimize for businesses 24/24. 7. At the same time, with four layers of AZDIGI's intensive support, the Website will always be smooth. Businesses do not need to worry about operating the service.
Optimal security

: Although it is a Hosting service, the security of Hosting services is now almost absolute; there is no possibility of being hacked through another account on the server (Local attack), thanks to the CloudLinux OS technology applied. In addition, Turbo Business Hosting has a built-in automatic malware removal and scanning tool that makes it difficult for websites to spread malicious code without users knowing.

Great load capacity for large websites
Turbo Business Hosting was born to help customers with websites with a lot of data or large traffic have a more reasonable upgrade option.
Because it is specially optimized for PHP and MySQL processing speed, this service package is especially suitable for sales websites that need continuous and stable considerable data processing speed.
Instead of using virtual private server (VPS) solutions for large amounts of CPU and RAM resources, which can be difficult in administration and security, customers can use Turbo Business with peace of mind. Hosting to have a high-performance service like VPS with CPU up to 10 cores, 10GB RAM, private IP, and using premium copyright software such as cPanel, LiteSpeed Webserver Enterprise, CloudLinux, cp Guard, Softaculous, …
Conclusion.
In general, Turbo Business Hosting or VPS services have different advantages and disadvantages depending on the needs and purposes of the user. This article is intended to help businesses have one more reference to consider more carefully in making choices for their business website.
To refer to Turbo Business Hosting or VPS service, customers can refer here for free advice and support from staff!