Protecting data or websites is always the top issue of an administrator, somehow we must always strengthen our data security to avoid attacks from hackers to destroy or steal those data. One of the ways to improve security is to make it difficult to log in to the administration pages, for example, website administration, control panel administration (DirectaAmin, cPanel…). Then in this article, AZDIGI introduces and guides you on creating more security questions for the DirectAdmin login page, helping to improve the security of data and websites.
Implementation Guide
Step 1: Login to DirectAdmin
At the DirectAdmin interface, go to Advanced Features => Security Questions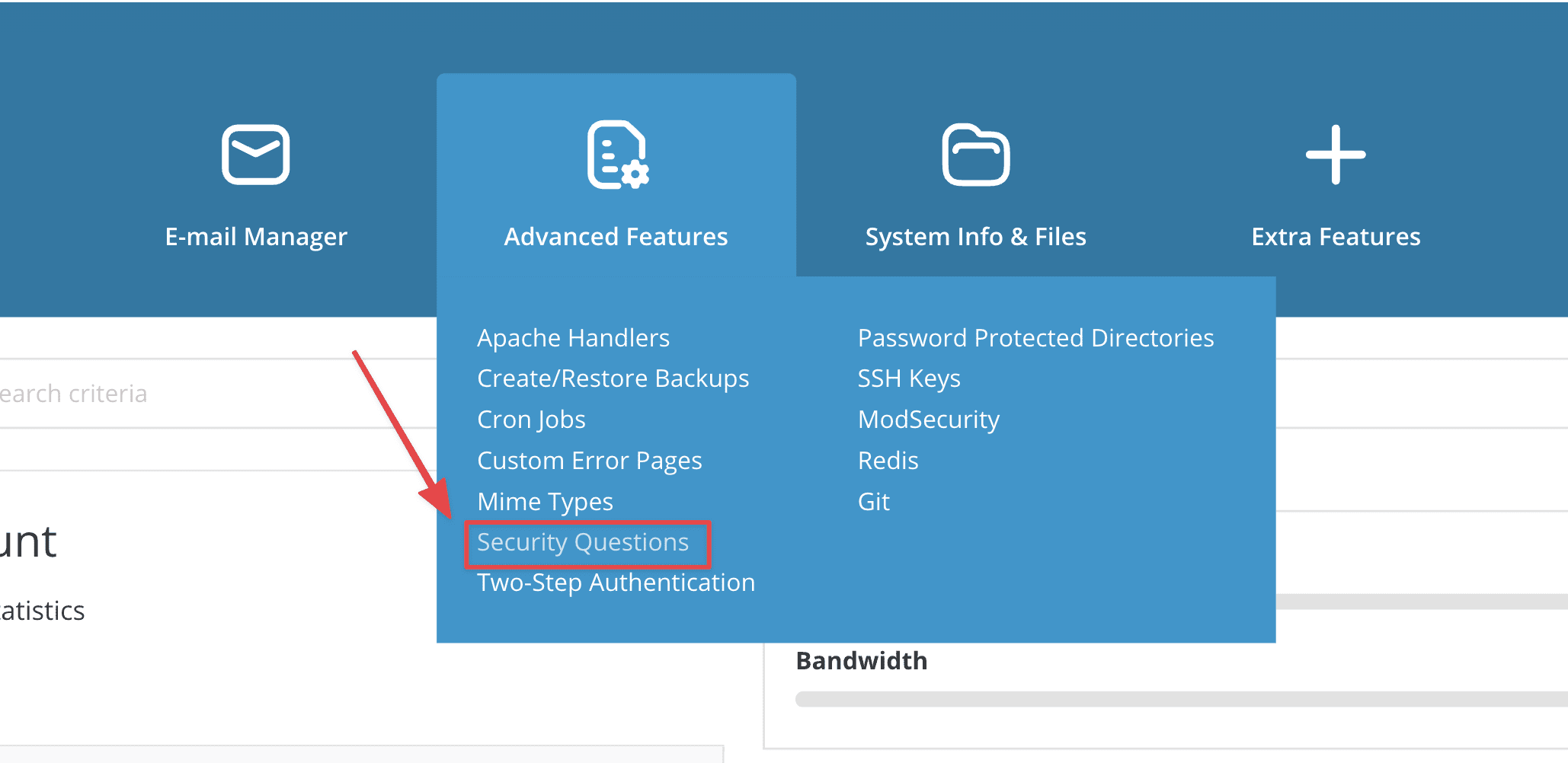 Step 2: Set up security questions
In the Security Questions section, click Add New Security Question to start setting up security questions.

Next, in the ADD SECURITY QUESTION section, you need to select and fill in the following specific information:
At the Included tab are DirectAdmin's available default questions:
Question: You choose one of DirectAdmin's available security questions.
Answer: You fill in the answer that matches the selected question in the Question section.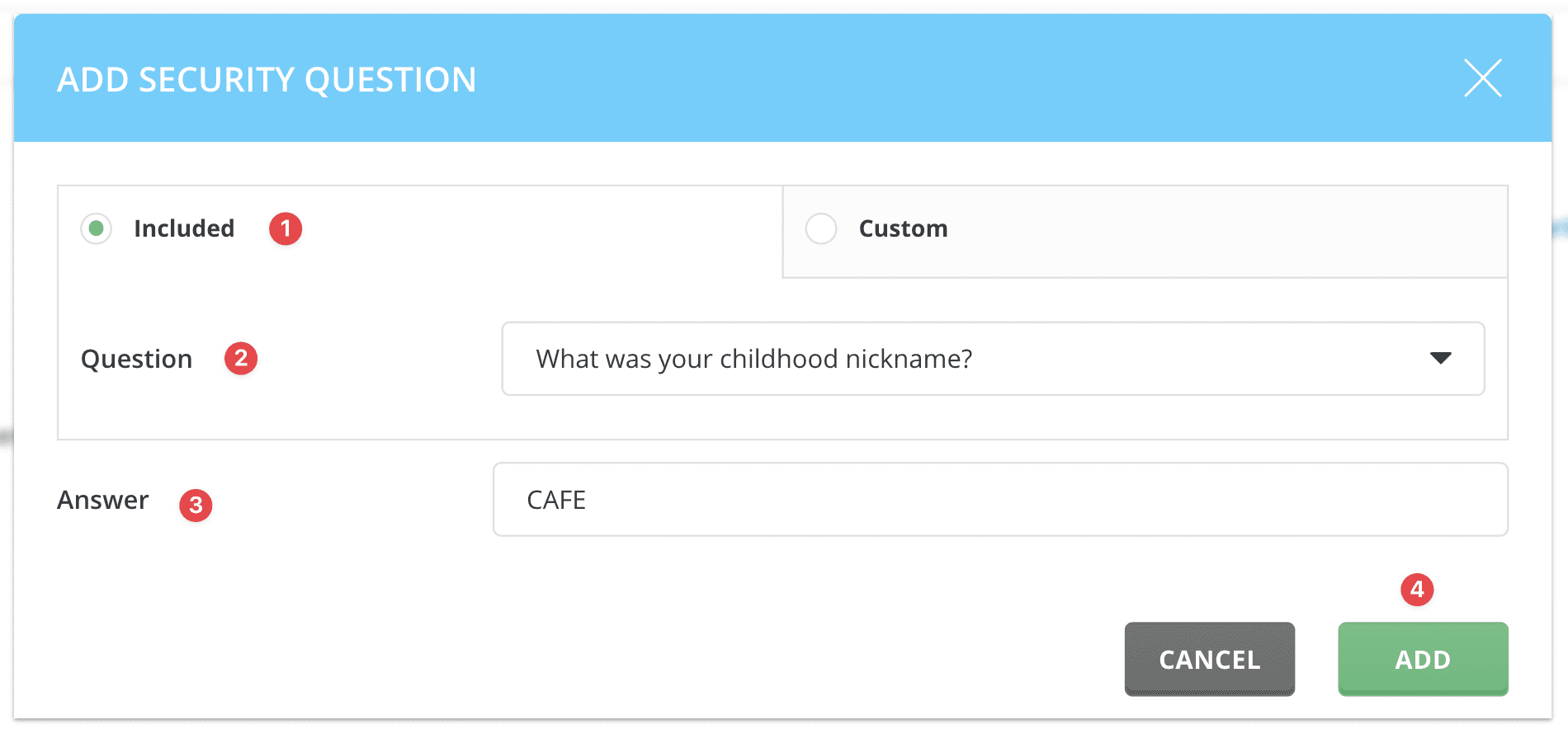 The Custom tab is the questions you set up yourself
Question: Please enter any question you want.
Answer: You fill in the answer to the selected question in the Question section.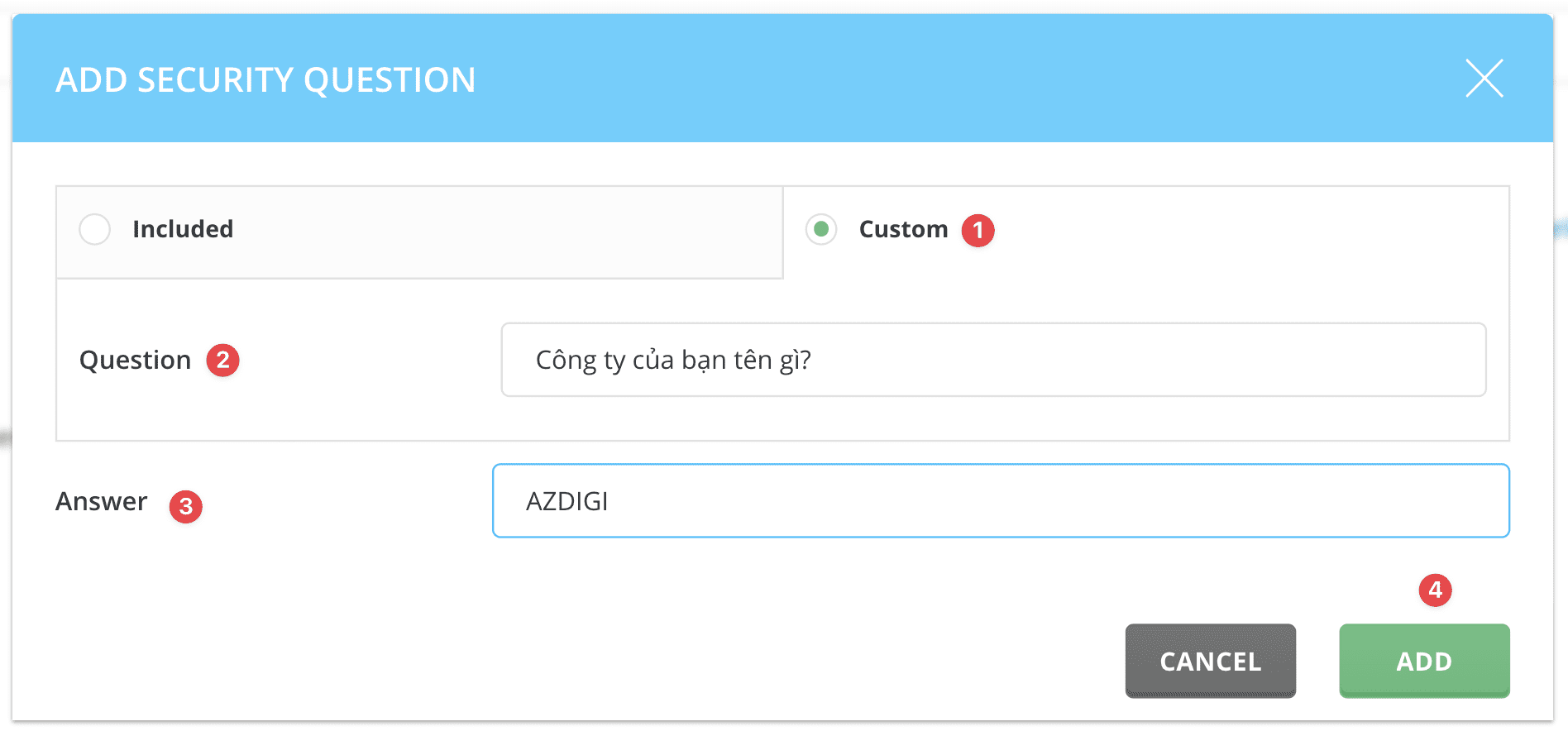 For example, I set the question 'What's your company's name?' and the answer is 'AZDIGI'.
Step 3: Enable security questions

After clicking ENABLE, DirectAdmin will now ask you to enter the answer to the security question. You fill in the answer set previously and click Submit Answer to re-enter the DirectAdmin interface.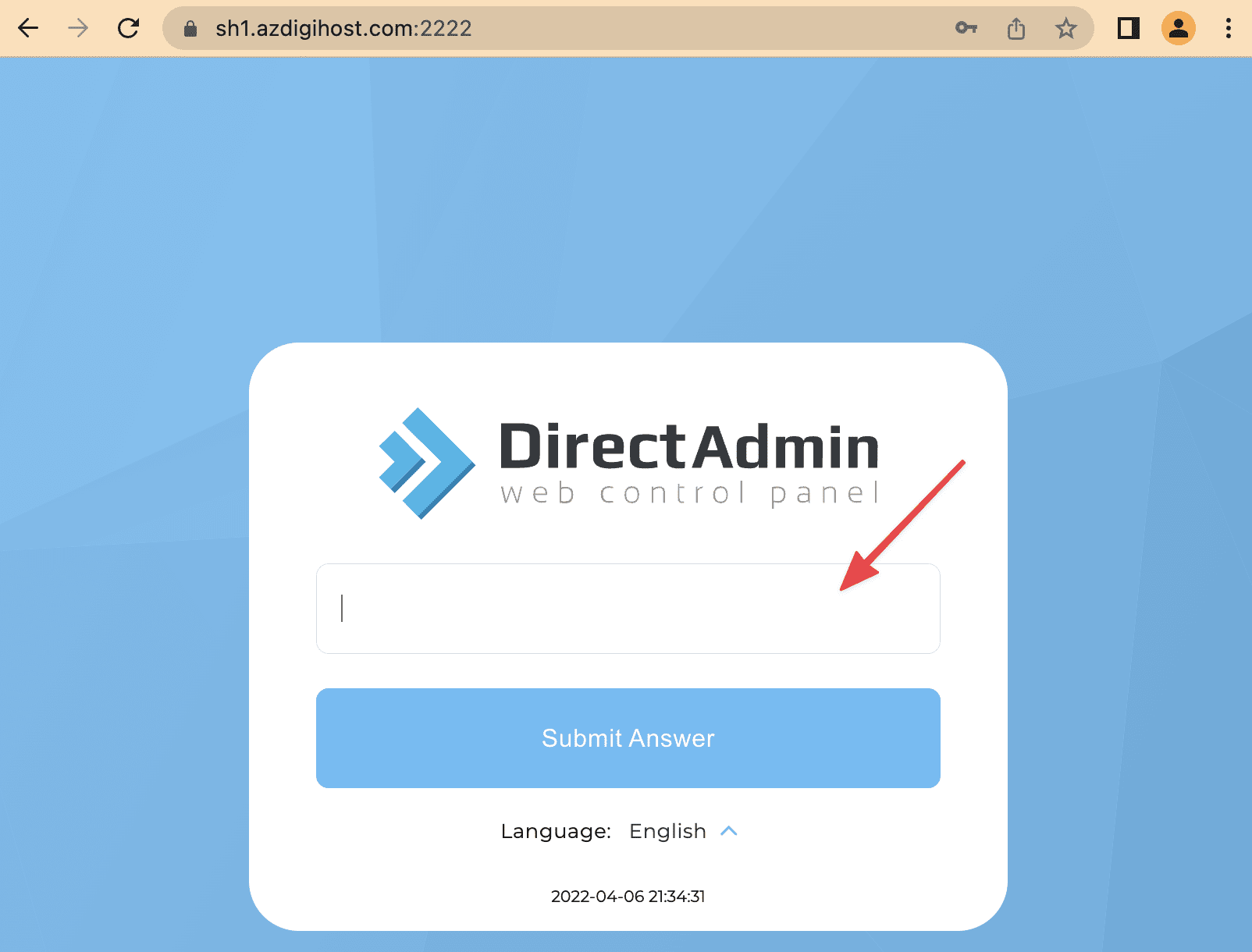 If you need to DISABLE security questions, you just need to click on DISABLE as shown:

Step 4: Log in to check
After you have set up the security questions in the steps above, you proceed to Logout Directadmin and Login again to check.
When logging in, you will enter User/Pass, then you will enter the security answer as below:
Thus, in this article, AZDIGI showed you how to set up security questions on DirectAdmin with a few simple steps, it helps us a lot in enhancing security, as well as against attacks. , detect passwords from hackers, thereby helping to protect data & the website as well as ensure the most stable operation.
You can refer to other instructions at the link below:
If you need assistance, you can contact support in the ways below: