How to install SitePad on DirectAdmin with 3 steps.
Introduction
SitePad is a website builder developed by the same company that owns Softaculous. It has an easy-to-use graphical interface with many features and over 500 templates. SitePad can be installed on servers running multiple control panel systems – cPanel, DirectAdmin, Plesk, InterWorx, CentOS WP and ISPmanager.
Implementation Guide
Step 1: SSH into your DirectAdmin system
To optimize MySQL speed on DirectAdmin, we first need to SSH or access your VPS/server with root privileges. If you don't know how to SSH into your VPS/Server, you can refer to the following tutorial:
After successfully SSH, we continue with step 2 to continue the configuration.
Step 2: Install SitePad
Note: With SitePad, you need to buy a License or you can register for the Trial License here to be able to install it.
To install SitePad, you first must ensure that your VPS has a stable and normal connection to SitePad's server. You should add the 2 main SitePad IPs below to the whitelist of the firewall on the VPS to ensure connection.
192.198.80.4 (us.sitepad.com)
91.121.54.72 (eu.sitepad.com)
I use CSF, so I will proceed to add the above 2 IPs to the csf.allow File by using the 2 commands below:
csf -a 192.198.80.4
csf -a 91.121.54.72
    
Here are my results:

Now we will install SitePad by running the commands below:
wget -N http://files.sitepad.com/install.sh
chmod 755 install.sh
./install.sh
    
After a few minutes of installation, here are the results when the installation is successful: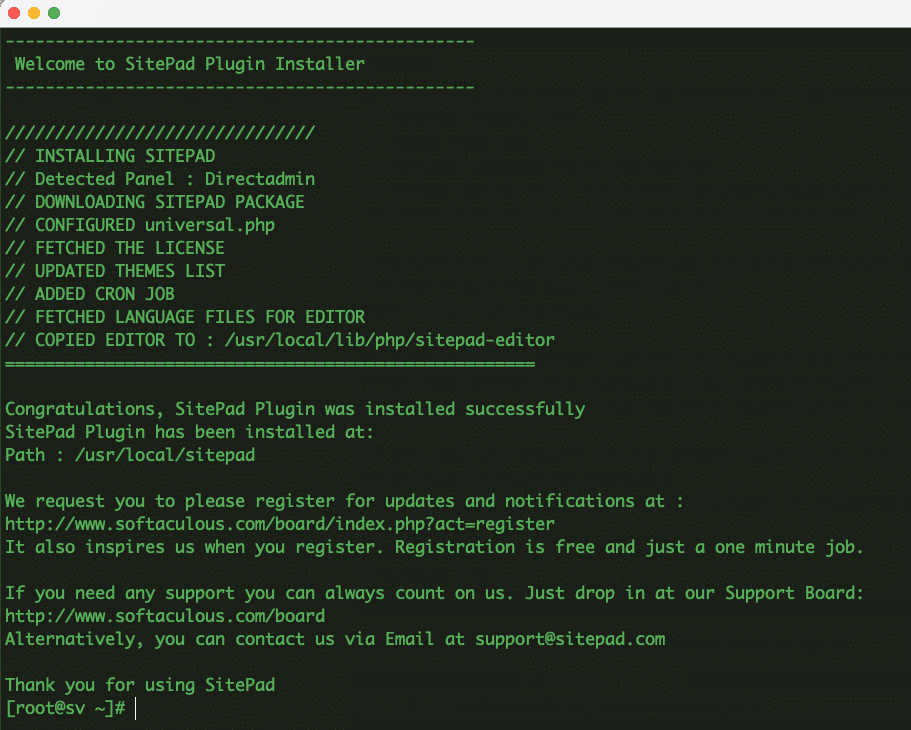 Step 3: Check the result
After you have installed SitePad, log in to DirectAdmin and access User >> Extra Features >> SitePad Website Builder.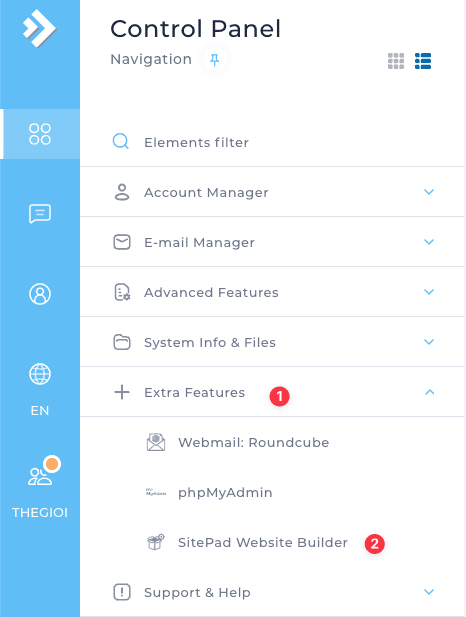 After clicking, you will be redirected to the SitePad interface as shown below. And now, let's start building your website with more than 350 themes.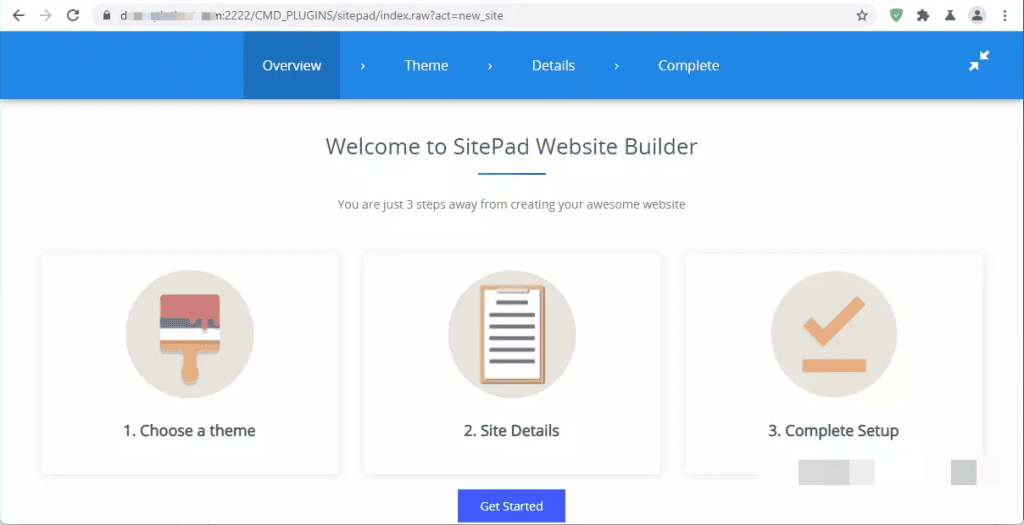 If you need to uninstall SitePad, you can quickly delete SitePad's data with the following commands:
rm -rf /etc/cron.d/sitepad;
rm -rf /usr/local/sitepad;
rm -rf /usr/local/directadmin/plugins/sitepad;
    
So in this article, AZDIGI has shown you to install SitePad on Directadmin quickly. With SitePad, your website design becomes simpler with hundreds of different templates. Hope this article will be helpful to you, wish you success!
You can refer to other instructions at the link below:
If you need assistance, you can contact support in the ways below: