For those who do SEO, putting the website on Google through temap is a must-do operation because the number of people using Google to search for information can be viewed as most used search engine today. However, since ChatGPT was born and integrated into Bing, as well as the rise of Microsoft Edge browser, Bing has gained a large number of users.
In this article, AZDIGI will guide you to put your website on Bing by posting a sitemap to Bing Webmaster Tools to help your website content be fully indexed and fastest on this search engine.
3 steps to put your website on Bing engine
Step 1. Login to Bing Webmaster Tools
First, you access the Bing Webmaster Tools tool through the address https://bing.com/webmasters/ and login.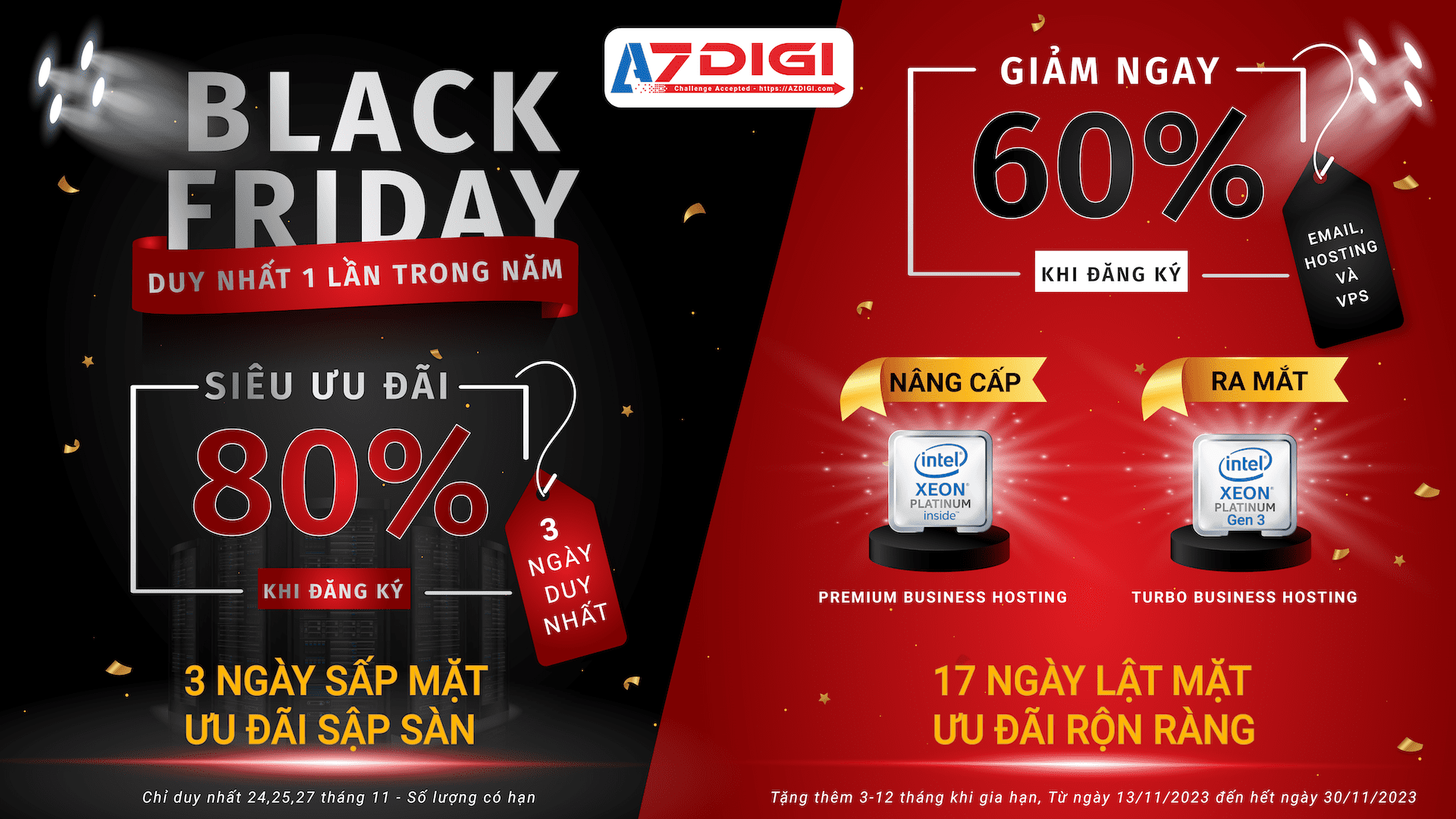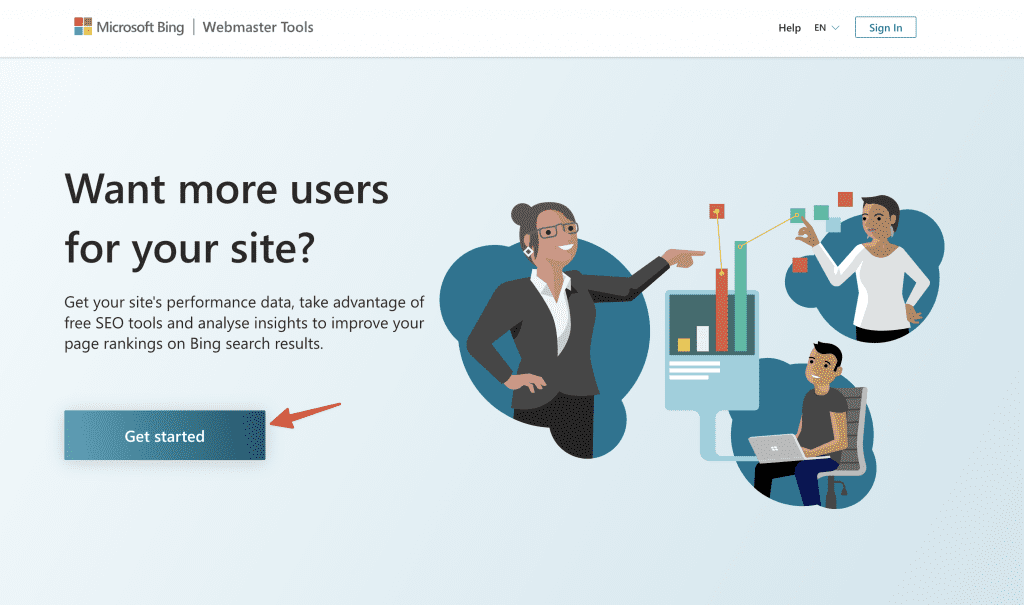 You can log in using a Microsoft, Google, or Facebook account. Here, it is recommended that you log in with your Google account to easily transfer your website from Google to Bing.
Step 2. Add new or move website to Bing from Google
After logging in, you can submit your website to Bing by adding it as a new site in Bing Webmaster Tools (website authentication will be required) or by transferring it from Google Search Console (GSC) without the need for authentication. So for the fastest, you should move your website from GSC to Bing.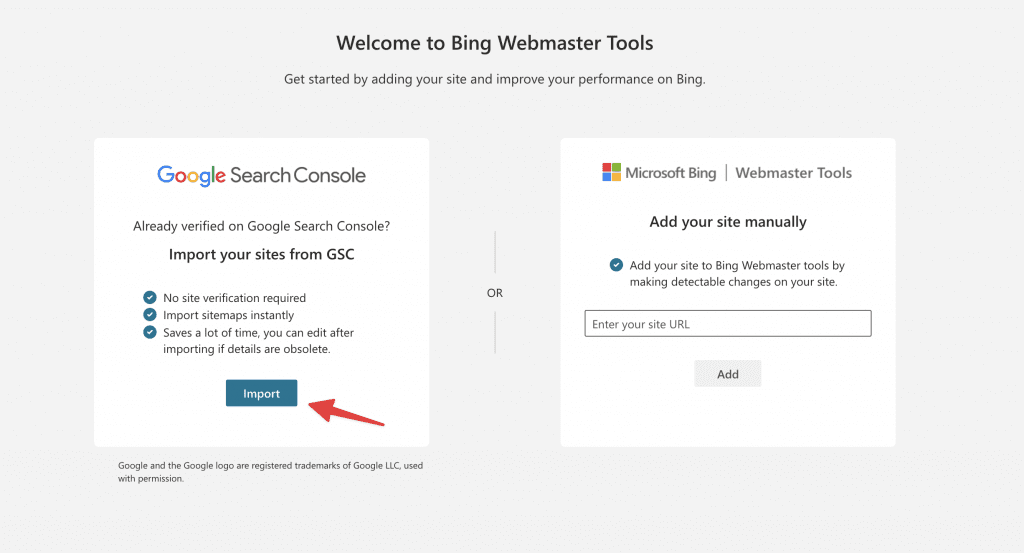 Select Continue to continue and log in to the Google account containing the websites on GSC.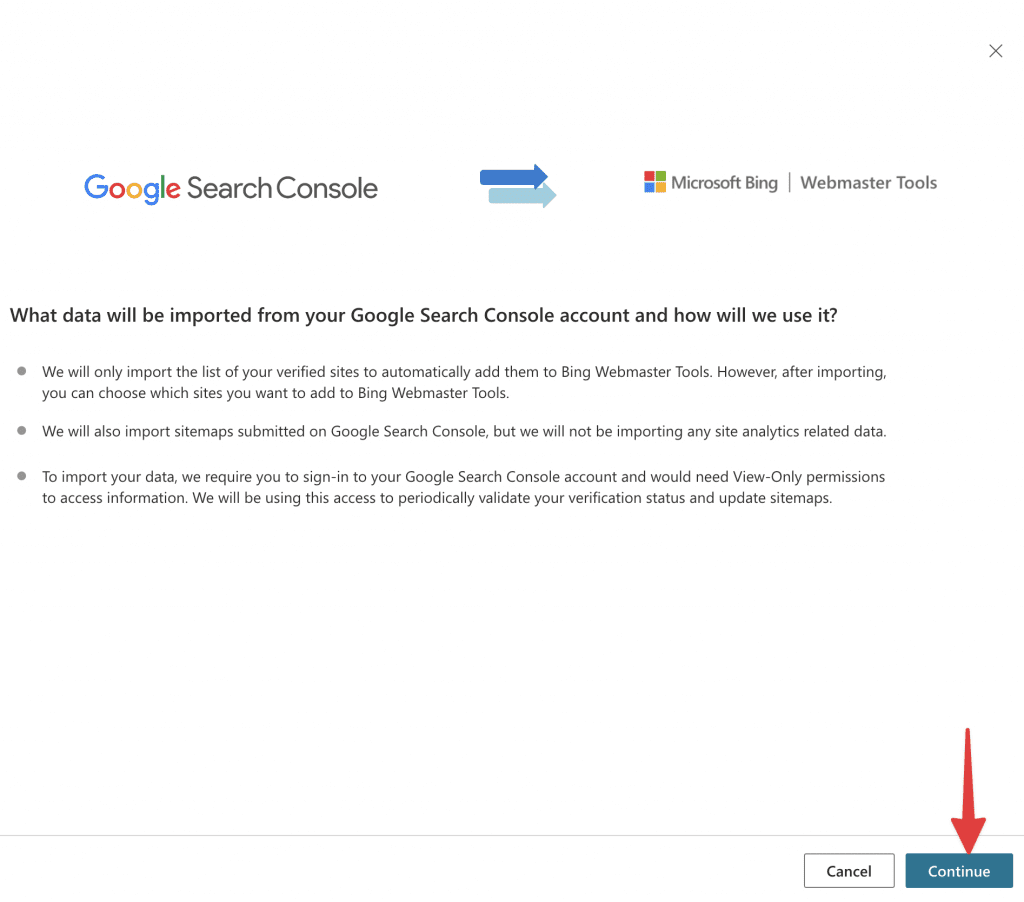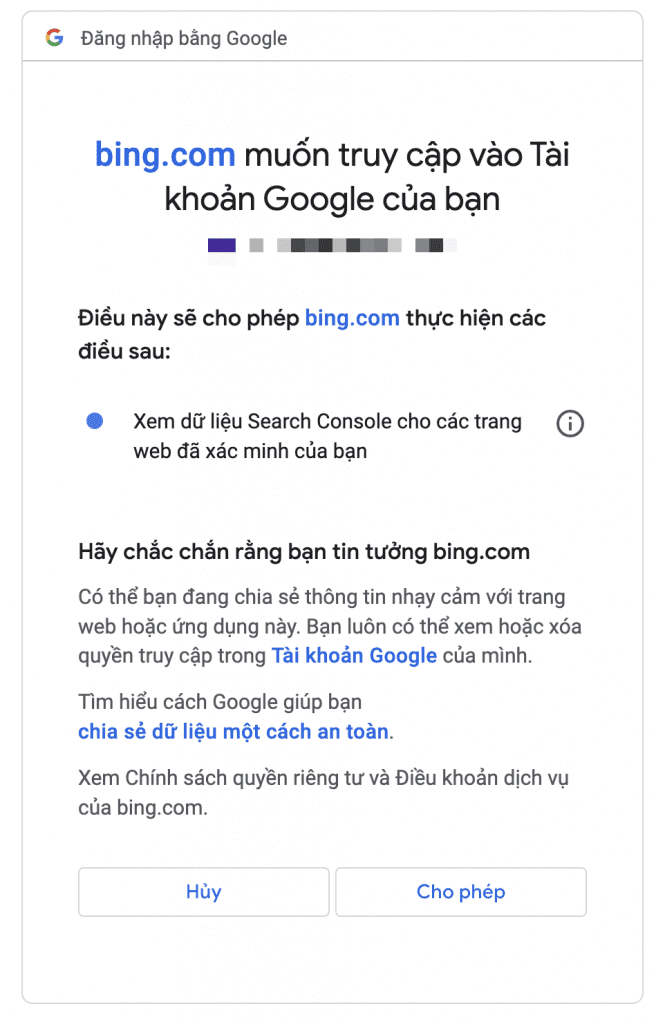 If your GSC account has many websites, you can transfer them all to Bing, select Import to start the transfer.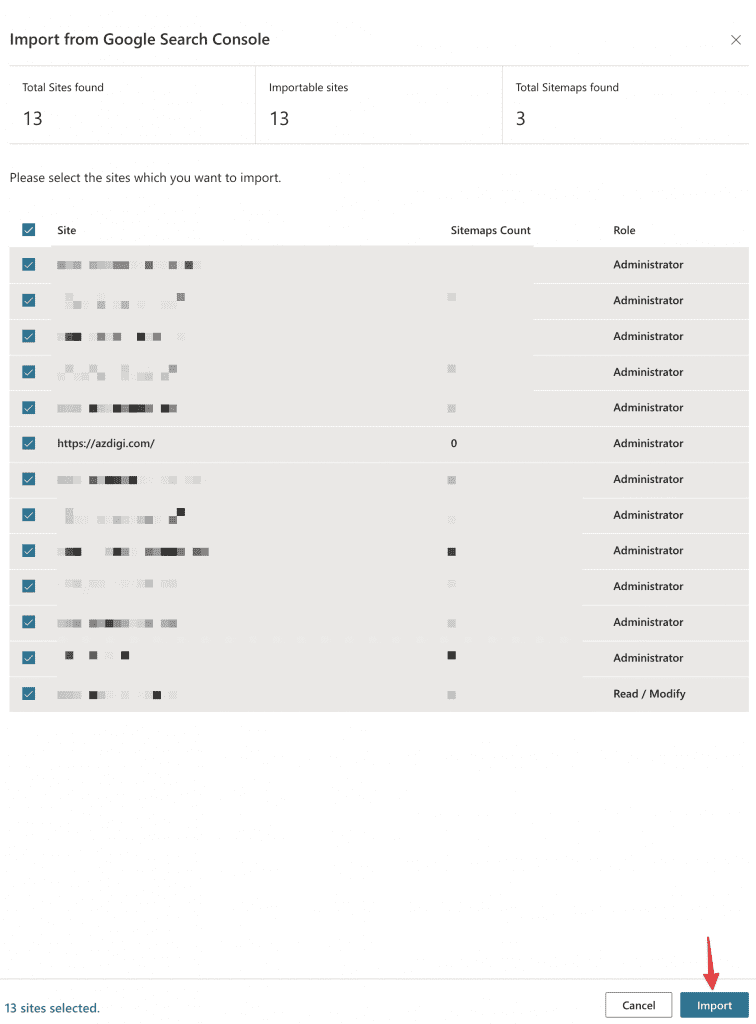 After the import is complete, you can view your websites on Bing Webmaster Tools.
In some cases, Bing will report an error that it cannot transfer your website, but you can click cancel and check again because it has already completed the transfer. If you still don't see it, you'll need to manually add your site to Bing.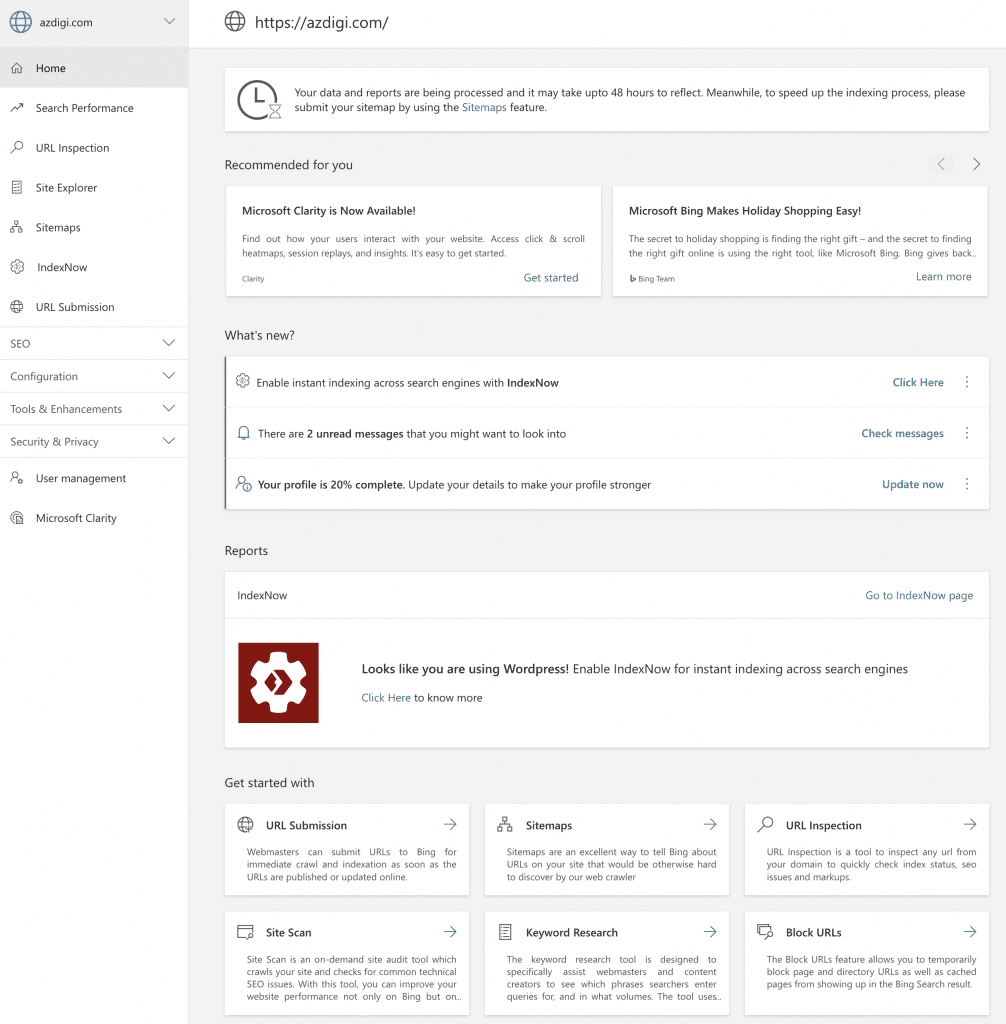 Step 3: Add sitemap to Bing Webmaster Tools
After moving your website from Google Search Console to Bing Webmaster Tools, the sitemap you previously posted to Google will also be added to Bing. However, in some cases, it will not bring the sitemap back, so you should go to Sitemaps on Bing to check again.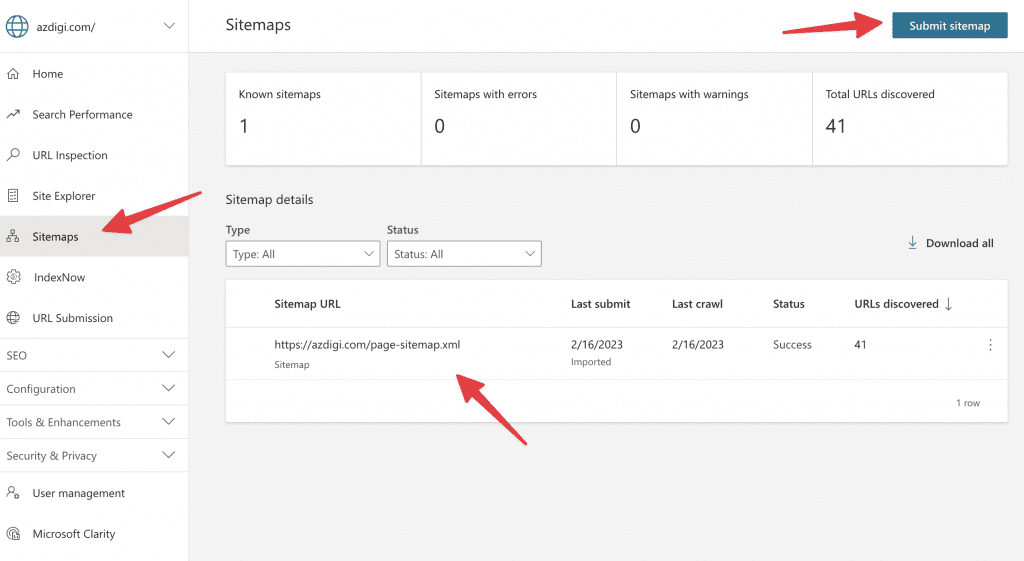 If you do not see your sitemap in it, you can click Submit sitemap to declare a new sitemap. The sitemap will have the format.xml , if you do not know what it is, you can install the Rank Math SEO plugin to create a sitemap.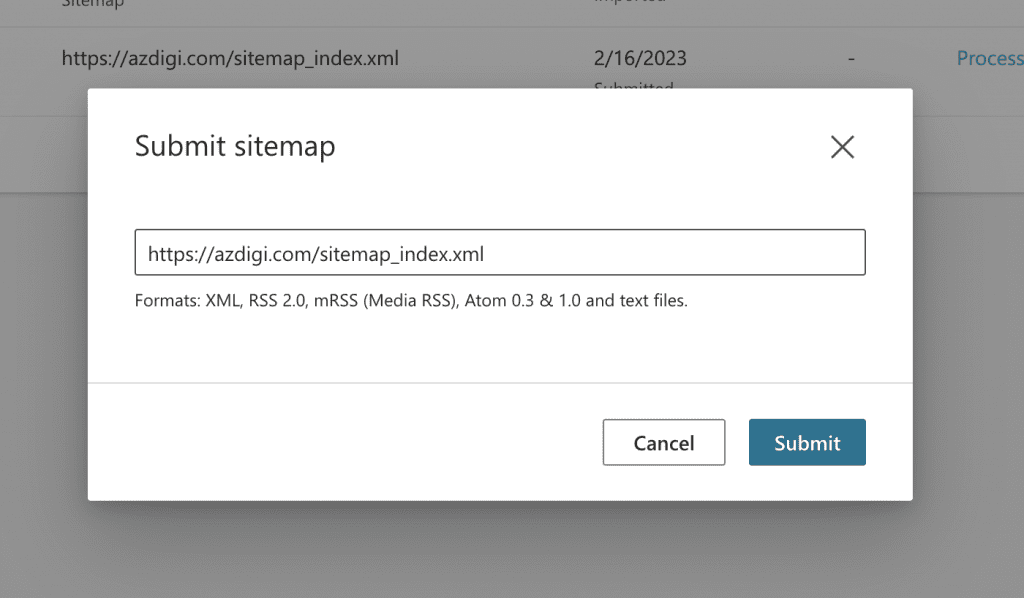 AZDIGI has a program to give Rank Math SEO Pro a paid version for customers using Hosting and VPS services, you can contact the technical department for support in installing this plugin.
Summary
So you have successfully put your website on Bing by submitting the sitemap to the Bing Webmaster Tools tool successfully. After the sitemap is submitted, Bing may need some time to index the websites and perform ranking through their own algorithms. You can regularly visit the Bing Webmaster Tools tool, go to the Search Performance section to monitor the ranking indicators of your website on this search engine.