Currently, all hosting systems at AZDIGI are equipped with the Jetbackup feature. Support backup 7 days of continuous backup, helping customers feel more secure with their data.
With this feature, you can actively restore your hosting, website, and database from the system's backup file that has been scheduled to be backed up. And in this guide, AZDIGI will guide you to download the backup file to your personal computer.
Download Full Backup
You click JetBackup => Full Account Backup and select the date to download

Here will display all backup files with a specific dates, you just need to select the date to download and click Generate Download => Add to Download Queue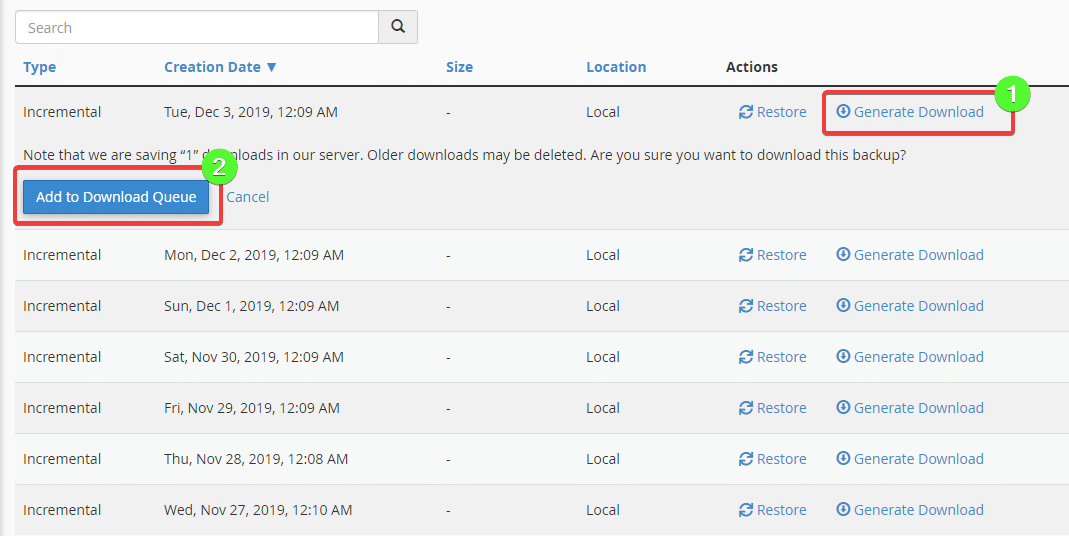 Next, you will see a Download/Restore in Process (Click for Queue) message, when the system performs the compression and exporting process for you, the time will be fast or slow depending on the data size.
To follow the process, click Click for Queue.

Once completed, the system will display the Download button and you just need to click on it to be able to download.

Download Database Backup
You click Database Backups to go to the list of backed-up databases.

In this section, you will see that all the databases on your hosting have been backed up by the system and you just need to download them.
Note:
Database Name
Time the database was backed up
Database file size
Click to download
Add files to the queue and finish the process
If you have too many databases you can show more.

The database has been added to the queue and the process has started.

And when finished, you just need to click Download to be able to download.

Wishing you success!